You are hereTranscontinental Rail Road Grade to Golden Spike National Historic Site
Transcontinental Rail Road Grade to Golden Spike National Historic Site
---
Member Ride
05/03/2013 - 9:00 am
05/05/2013 - 6:00 pm
~Around 700 Miles round trip.
Stage Stop Truck Stop off I 84 East of Boise
Primitive Camping
Every 150 Miles
Pack it in, Pack it out
Difficulty Rating:
Important! By participating in any event posted here, you agree to abide by IAMC's terms and conditions. Click here to view the agreement.
Ride Description:
OK, and Now for something a little different and quite scenic and historical. Join me for a exciting journey through some beautiful and still untamed country, country that has seen very little change since the 1860's.
We'll pass along a almost forgotten piece of History that was an integral part of the country's expansion. Ride along 90 miles of the old Rail Road Grade skirting the north shore of the Great Salt Lake stopping along the way at what remains of the old townsites long gone except for the loved ones left behind in forgotten cemetaries along the track bed.
We'll end up at the Golden Spike National Historic to watch the reactement of the two trains joining for a symbolic joining.
Charle Brown version of building the RR
From here we start our return route to Boise via twisty back roads (mostly paved) Perhaps stopping at the Historic Minadoka Camp
Some of the views along the way: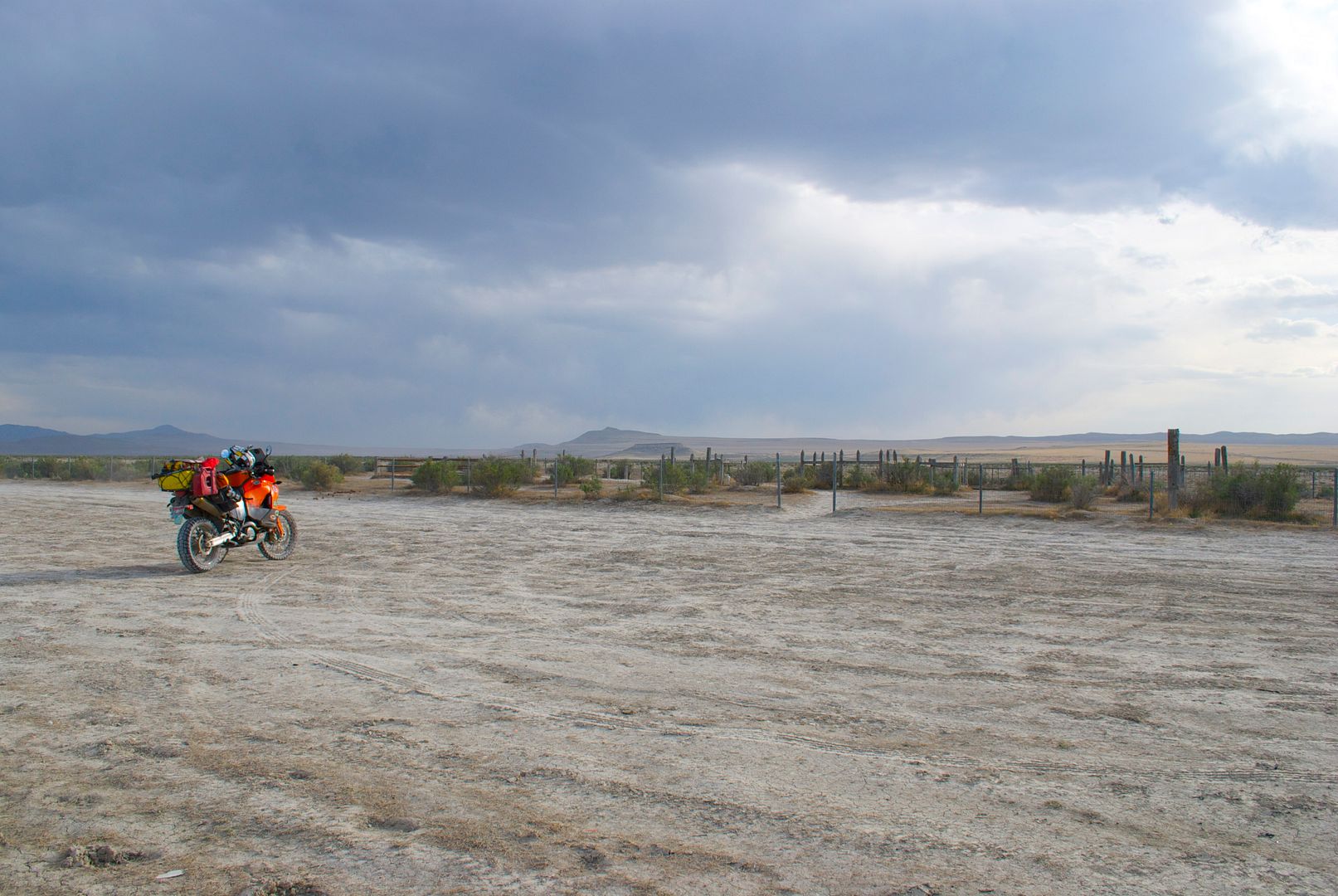 We will travel back roads paved and gravel through Farm lands to Oakley, down through Grouse Creek and primative camping at the old townsite of Lucin. We'll do a short ride of about 5 miles to the Earthen Art work called the Sun Tunnels.
Saturday Morning we ride the line with numerous stops along the way.
This is a easy very scenic and historical ride.
Sunday Heading home with a stop over at the Bear River Massacre site noth of Preston (time permitting)
The ride home will be back road pavement through Albion.
Contact Information:
Idahosam (This information has been provided by the creator of this event page.)
Ride Roster
Attached Files