You are hereRiding the Transcontinental Rail Road
Riding the Transcontinental Rail Road
---
I am not putting up much of a narrative but just wanted to share with the club some of the Highlights of the member ride I hosted.
This ride was 3-5 May and took us a little over 800 miles total. I had opened it to 8 eight rides and ended up with 7 great tempered and good riders.
Met about 15 miles out of town at the Stage Stop Truck had breakfast and off we go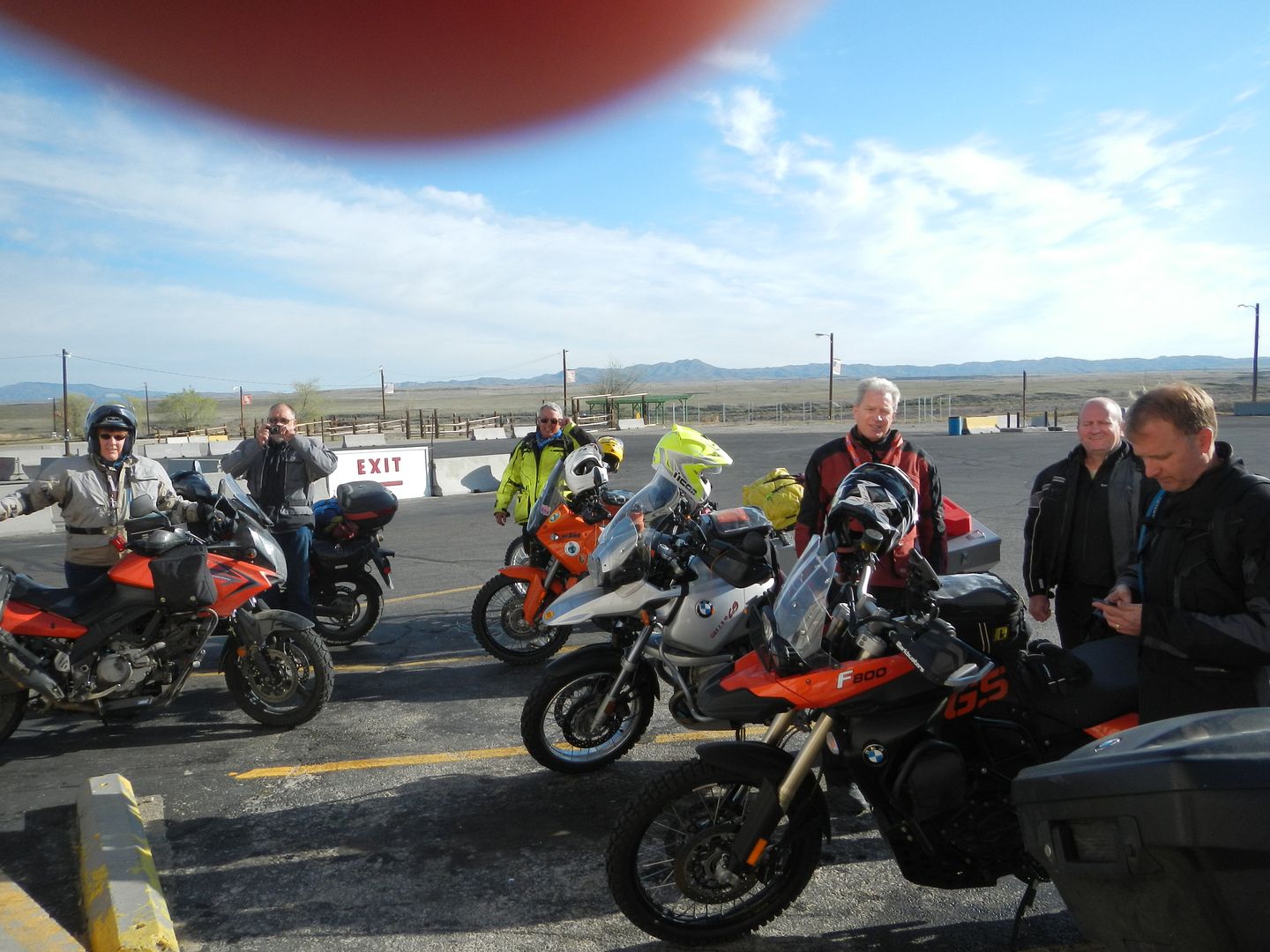 Took all back roads stopping off for a quick stop at Balance Rock
Took a bounch of lefts and rights through the farming communties south of there (some really cool dirt roads)and spit us out at Hollister where we gassed up and skirted the foot hills of the South Mountains to Oakley.
We then headed on south towards Grouse Creek Ut, so we did a side trip to City of Rocks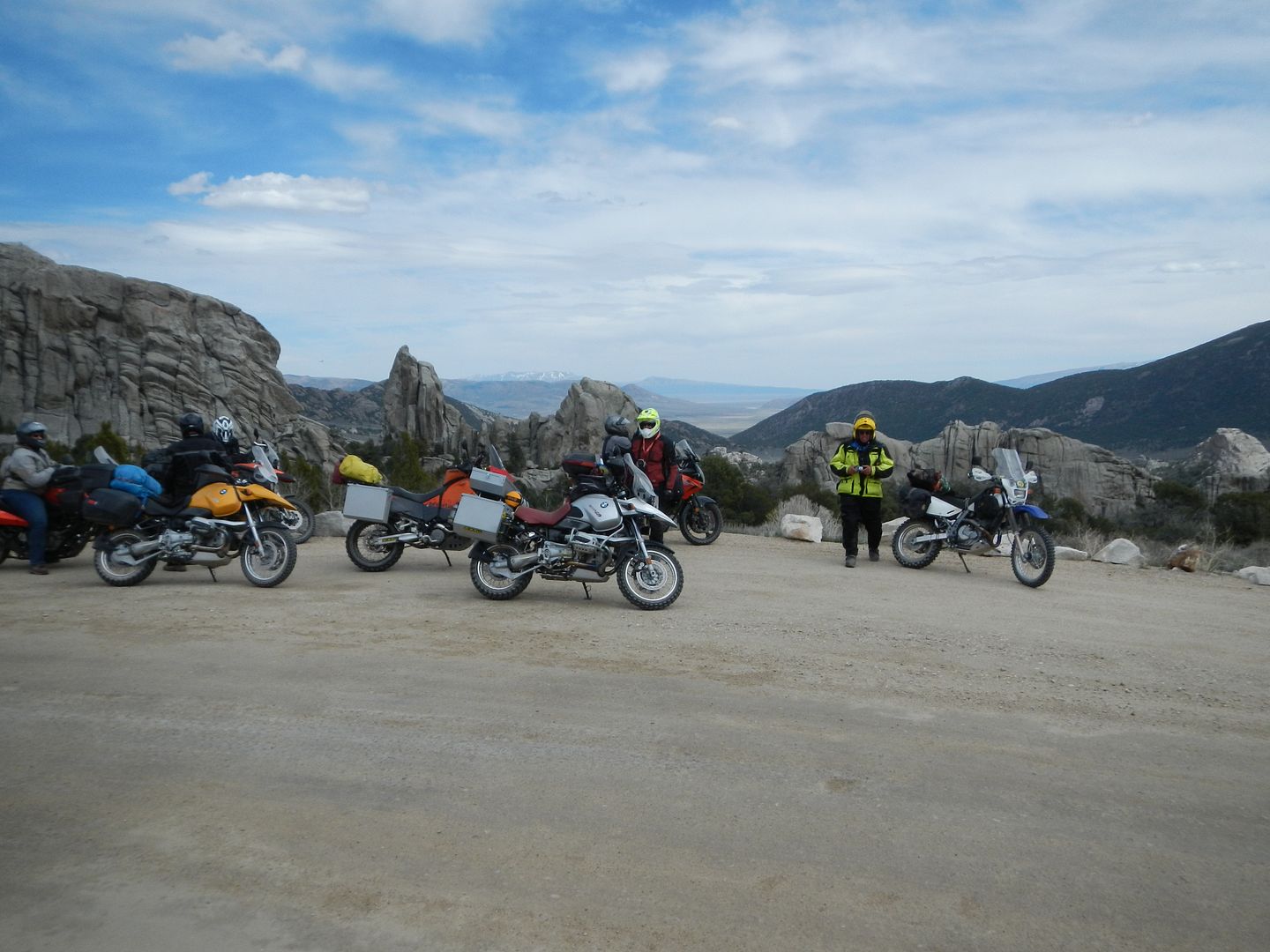 Katy loving the ride (see the signatures of the immigrants behind her)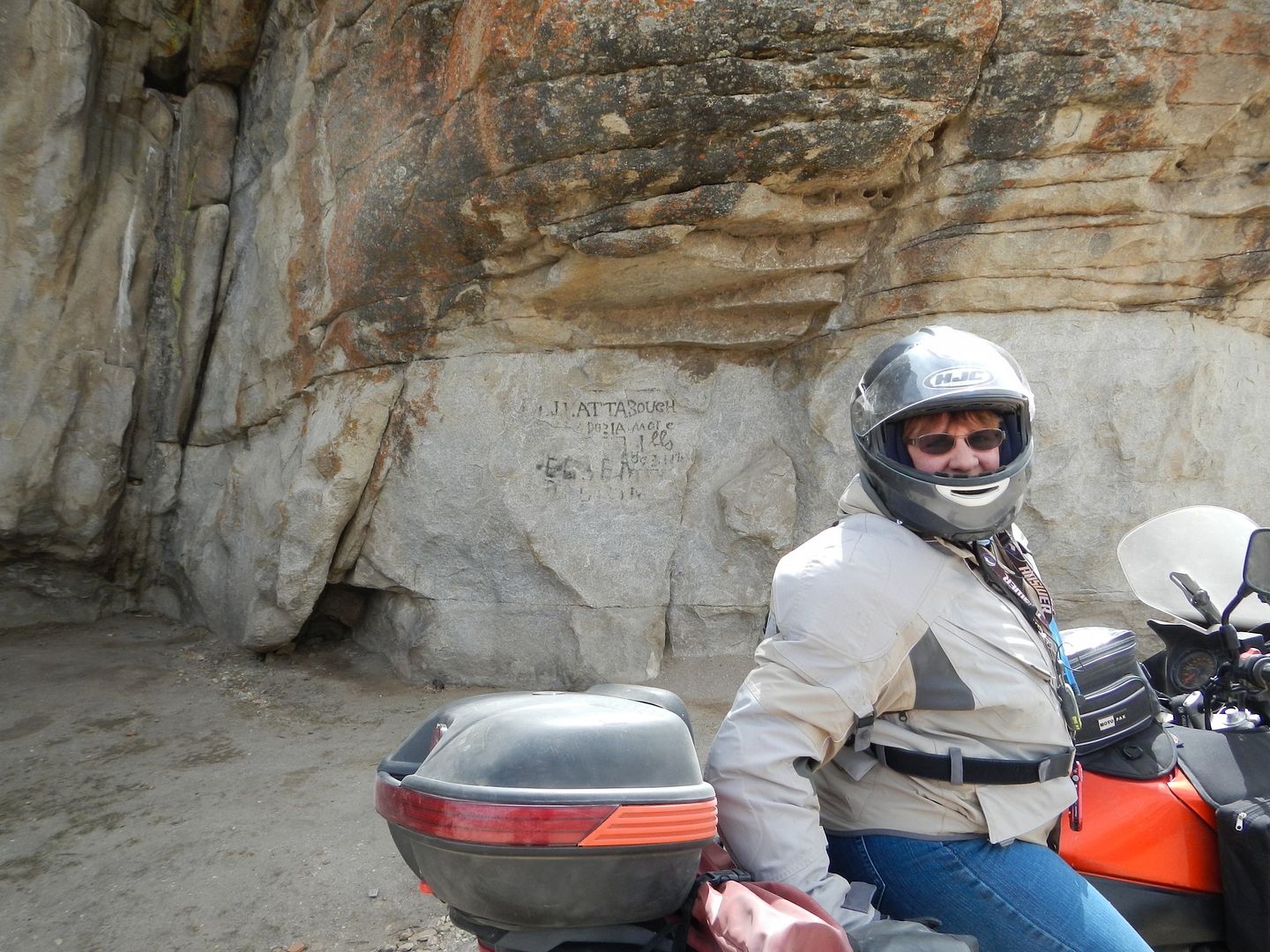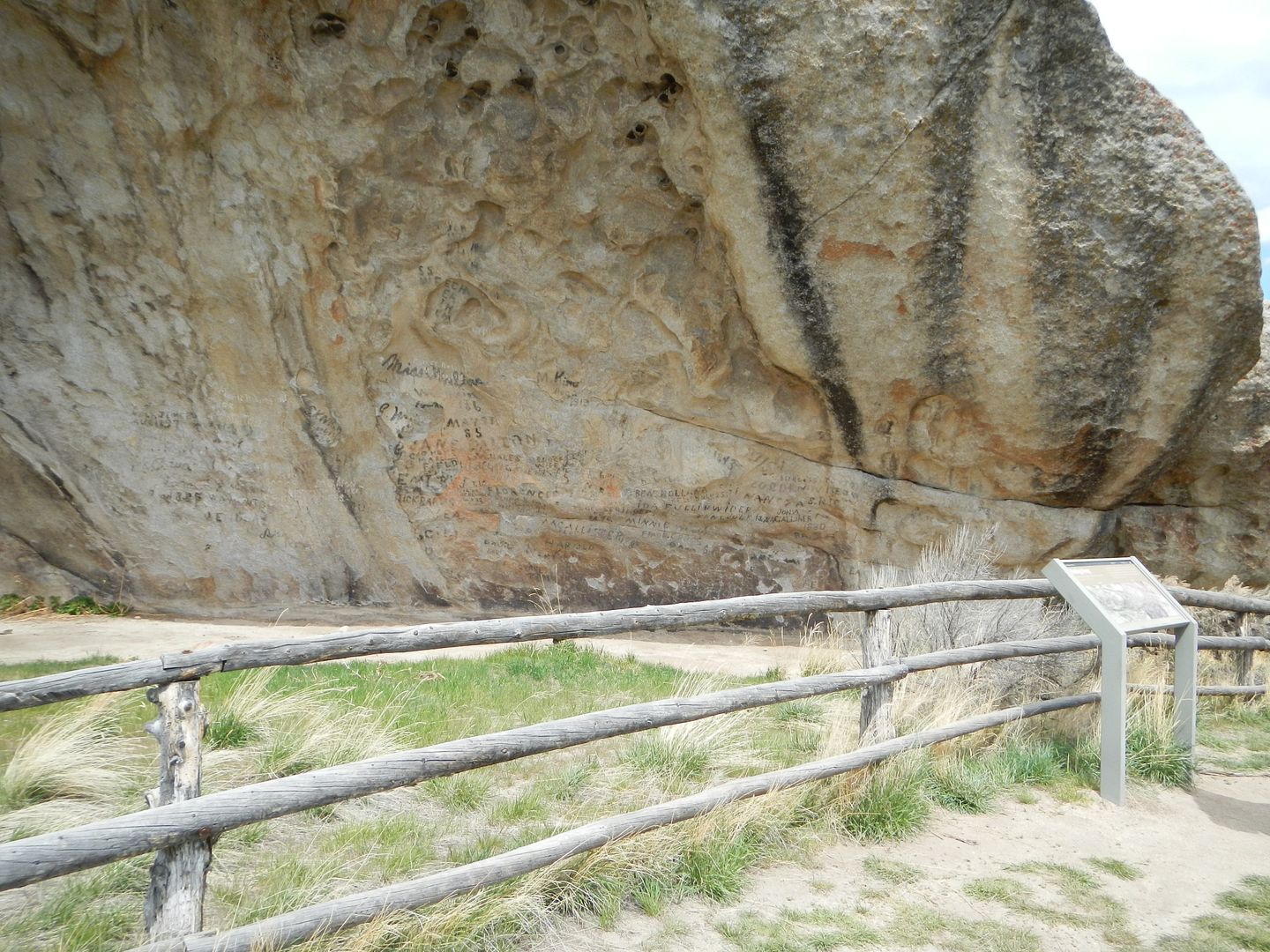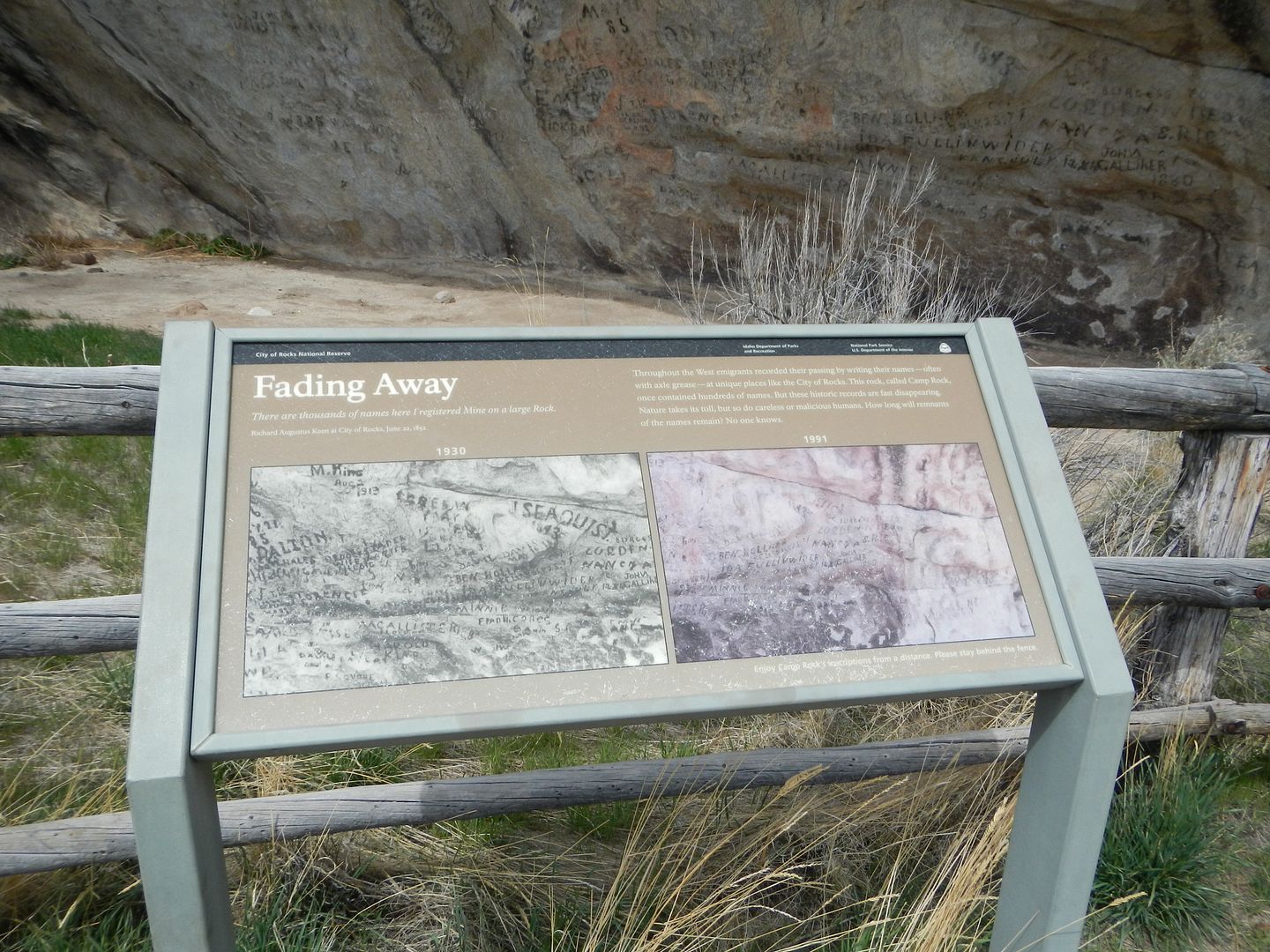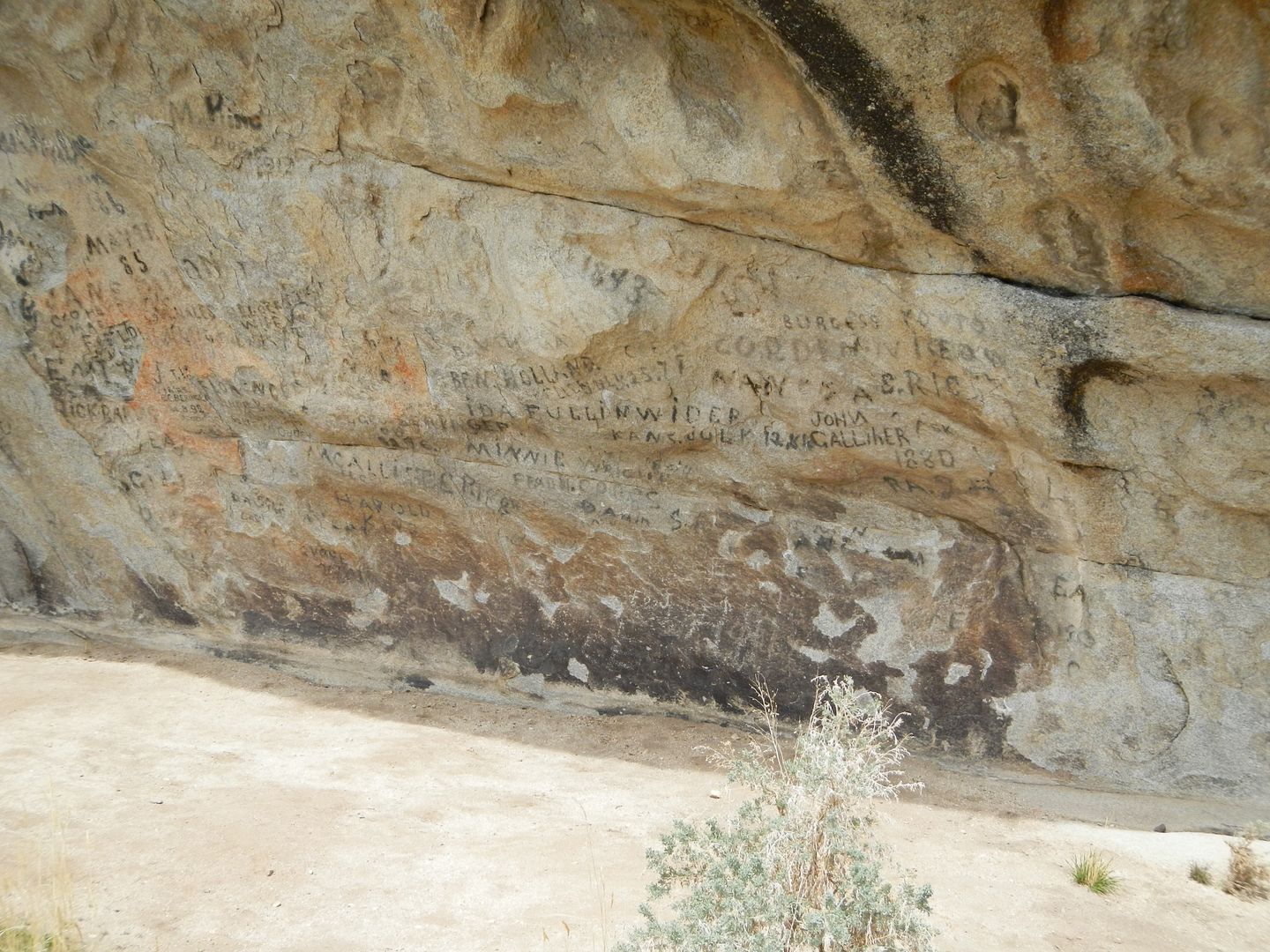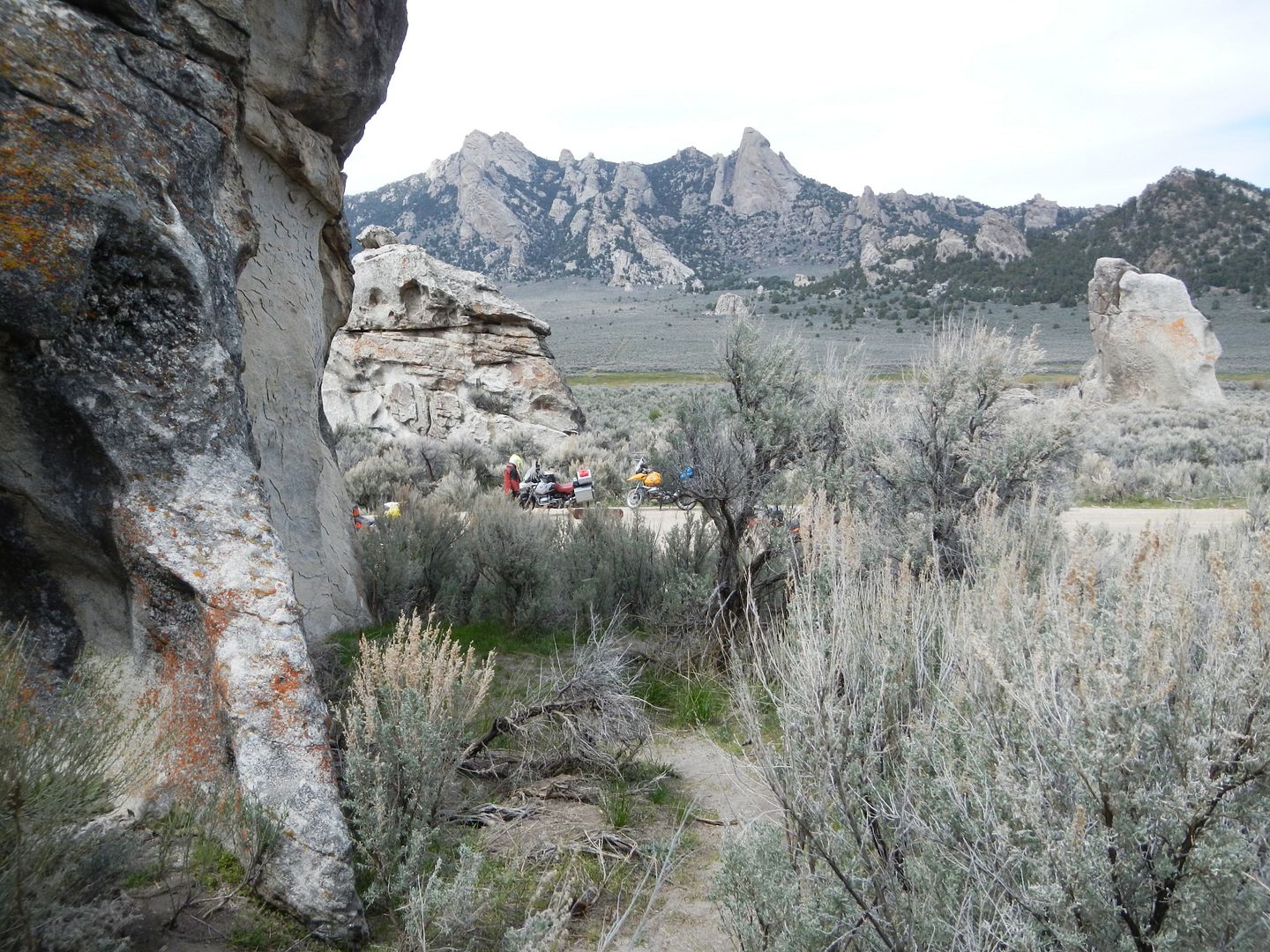 We headed on down and I stopped along the way to share some historical events of local intrest, should of been on the ride to know more. We finally made it to our rustic primative campground (Oasis in the desert) late afternoon. set up camp gathered some wood and went looking for the Sun Tunnel's out on the playa of Northwest Salt Lake Basin.
There thay are I hda to use my Bino's to locate them.... they are out there.
Getting close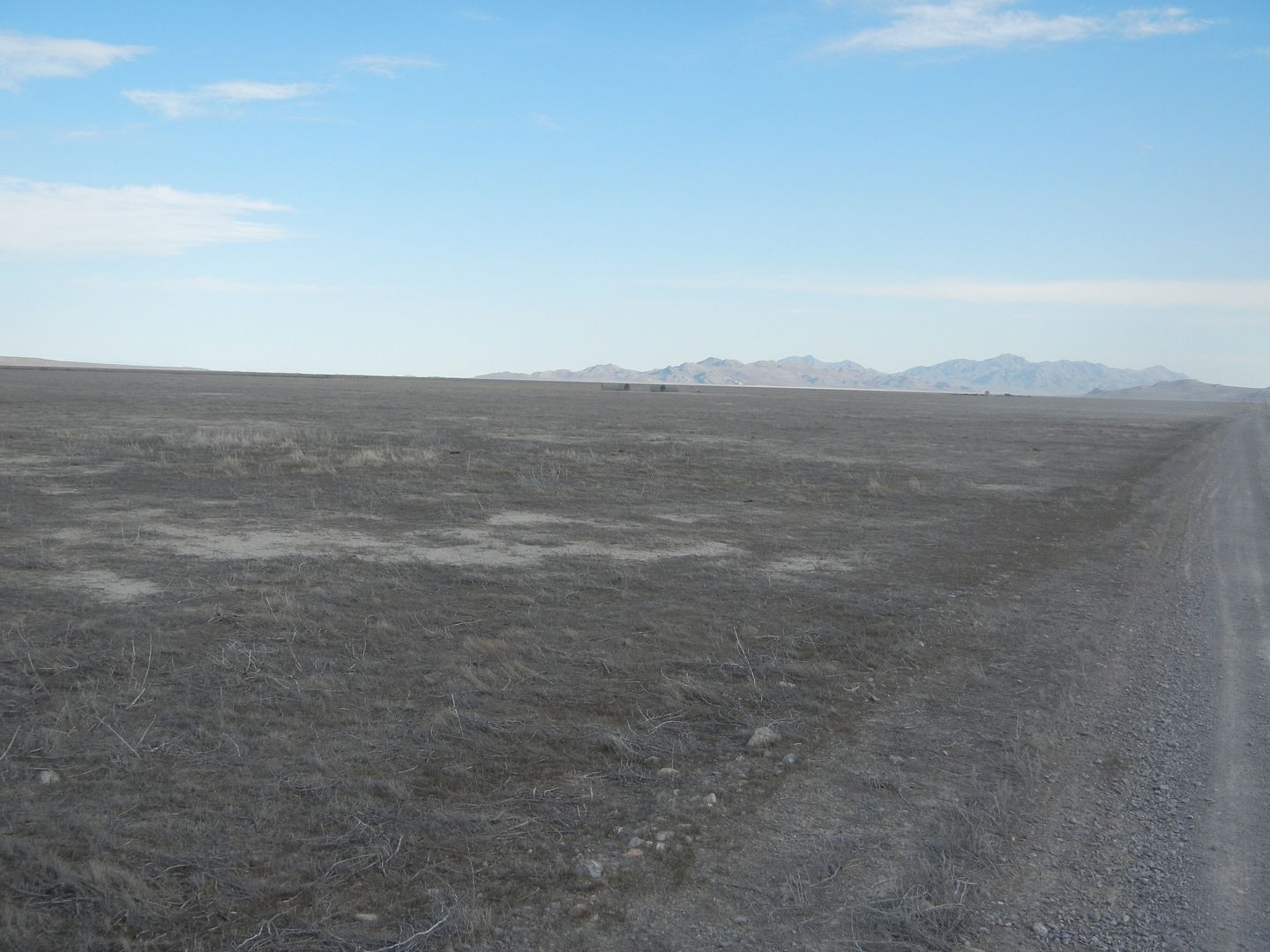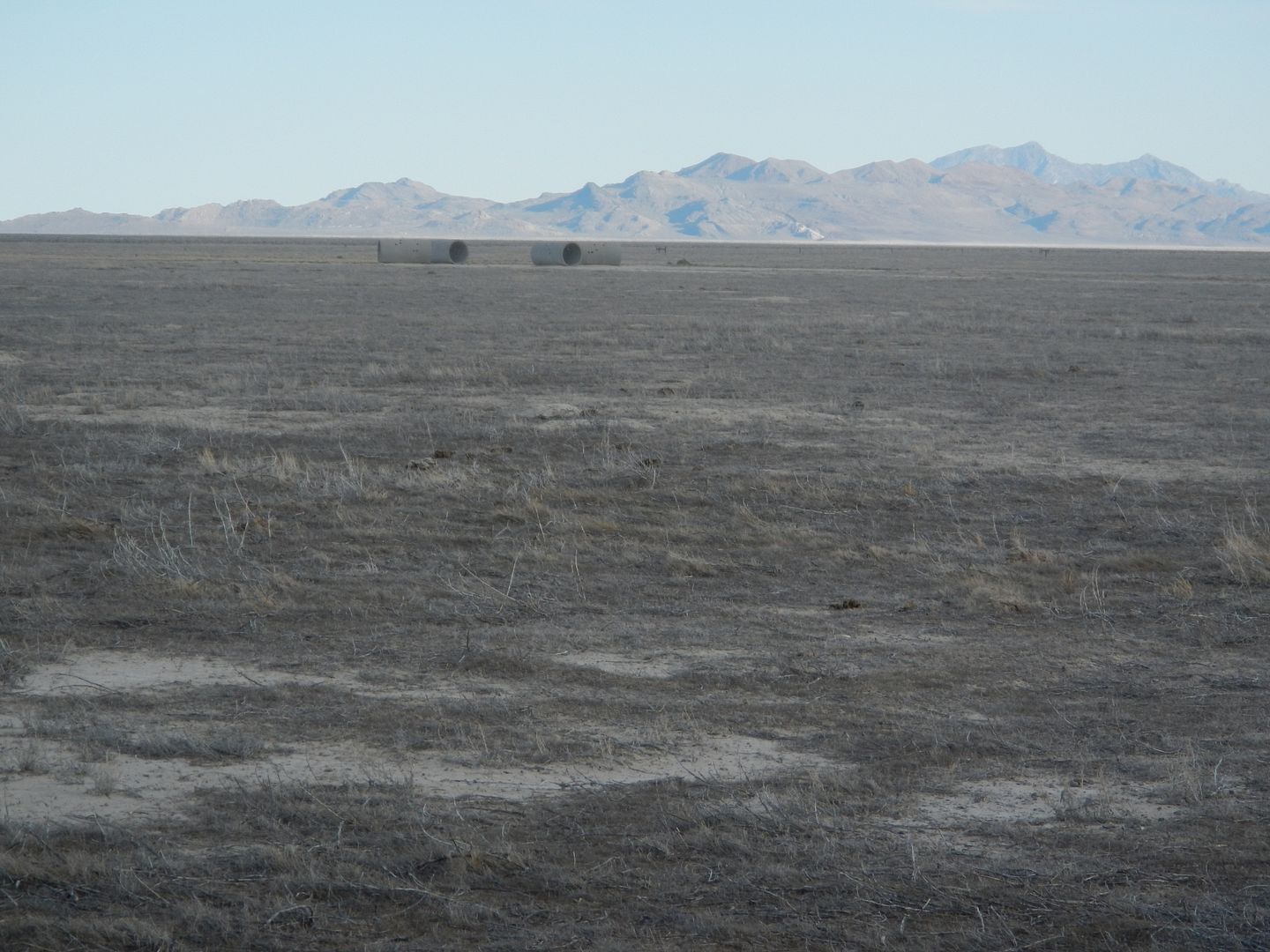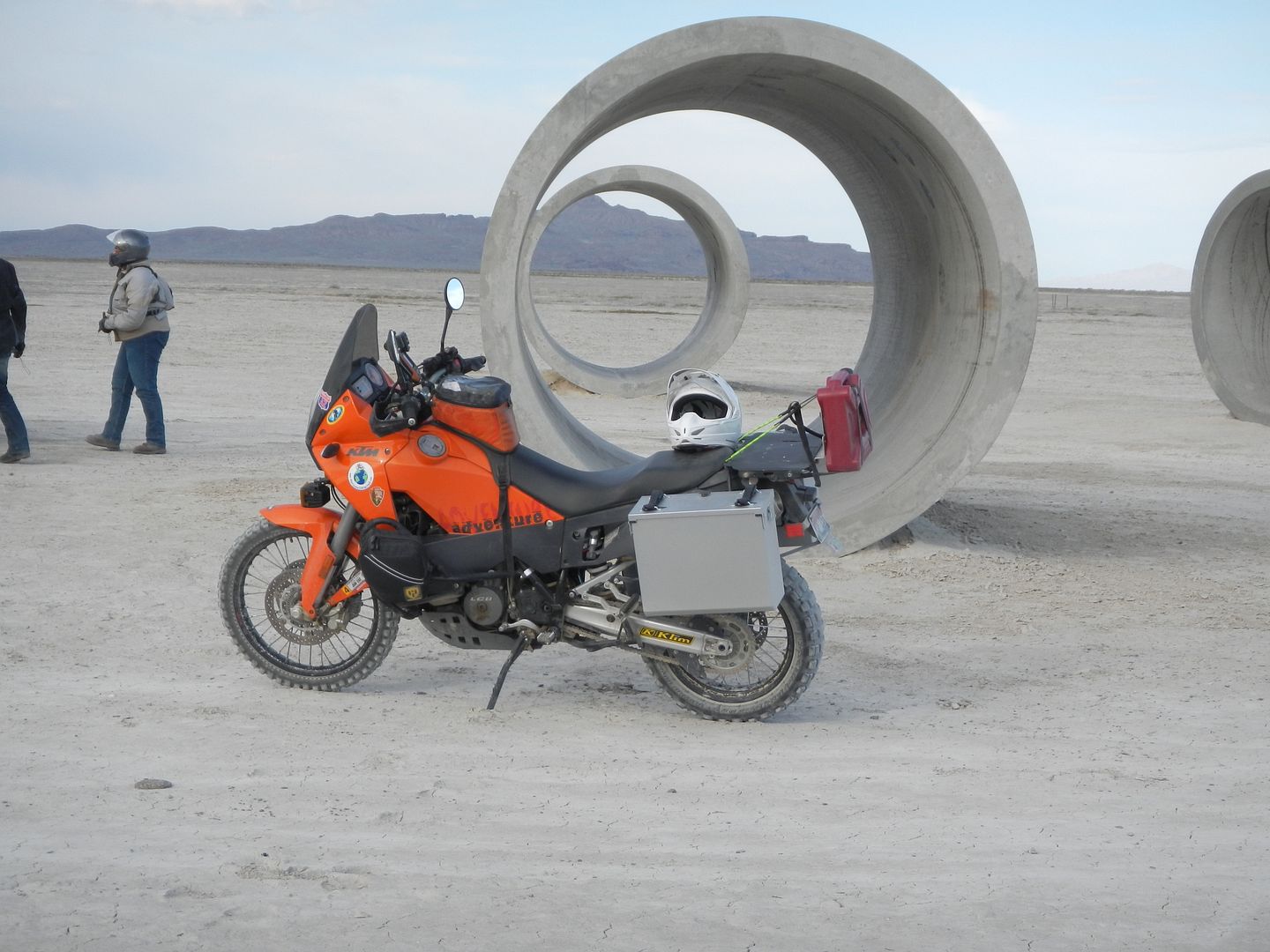 Everyone was having a good time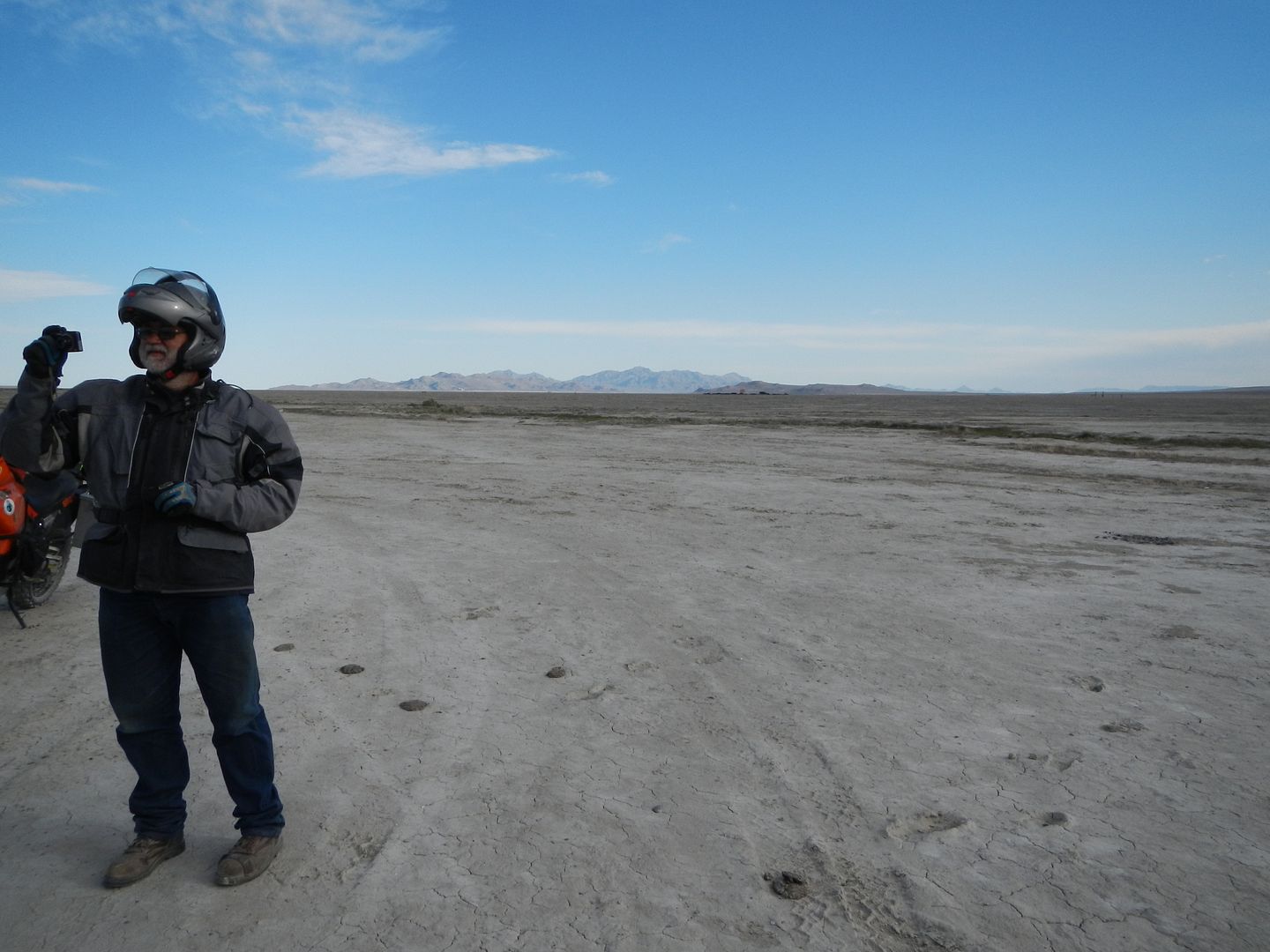 Getting dark need to head back to camp
Almost back to camp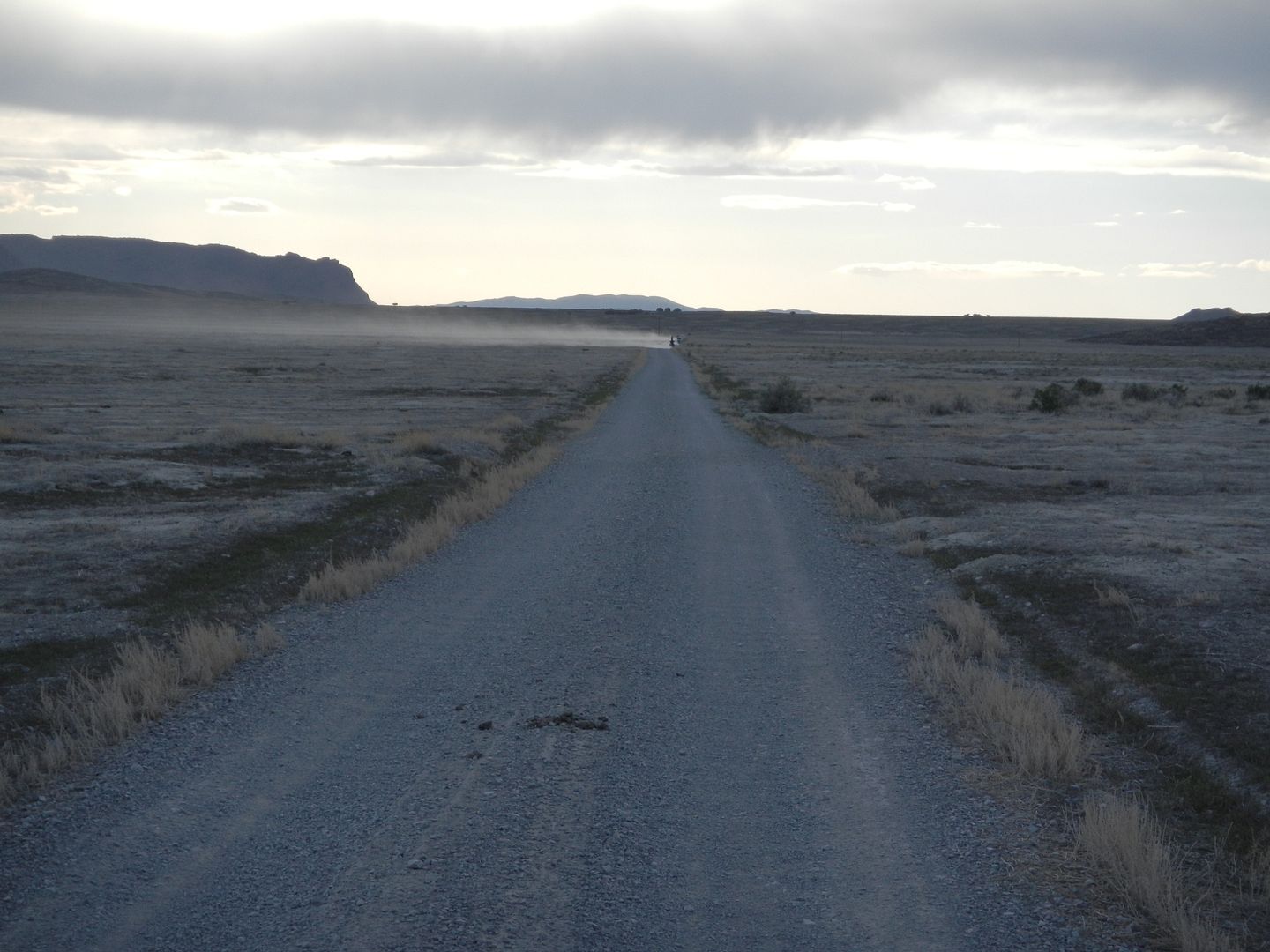 Awwwwww....... Nowthat's more like it.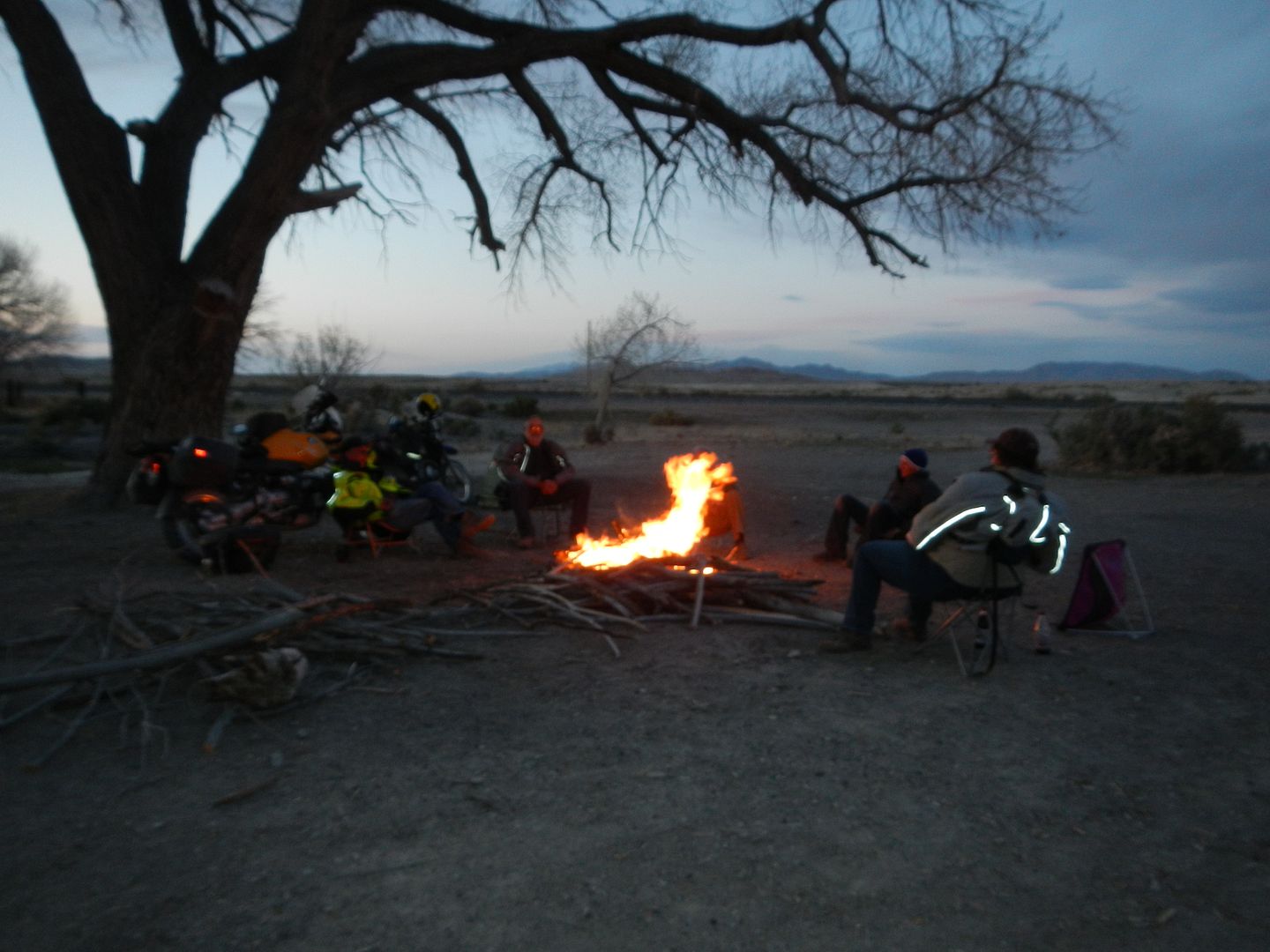 Next morning we woke to a very chilly morning hurried packing eating a power bar and some chosing to gulp down thier porridge.
Off the the start of the Rail road grade hand hewn some 144 years ago by 25,000 chinese and Irish labors.
And here we go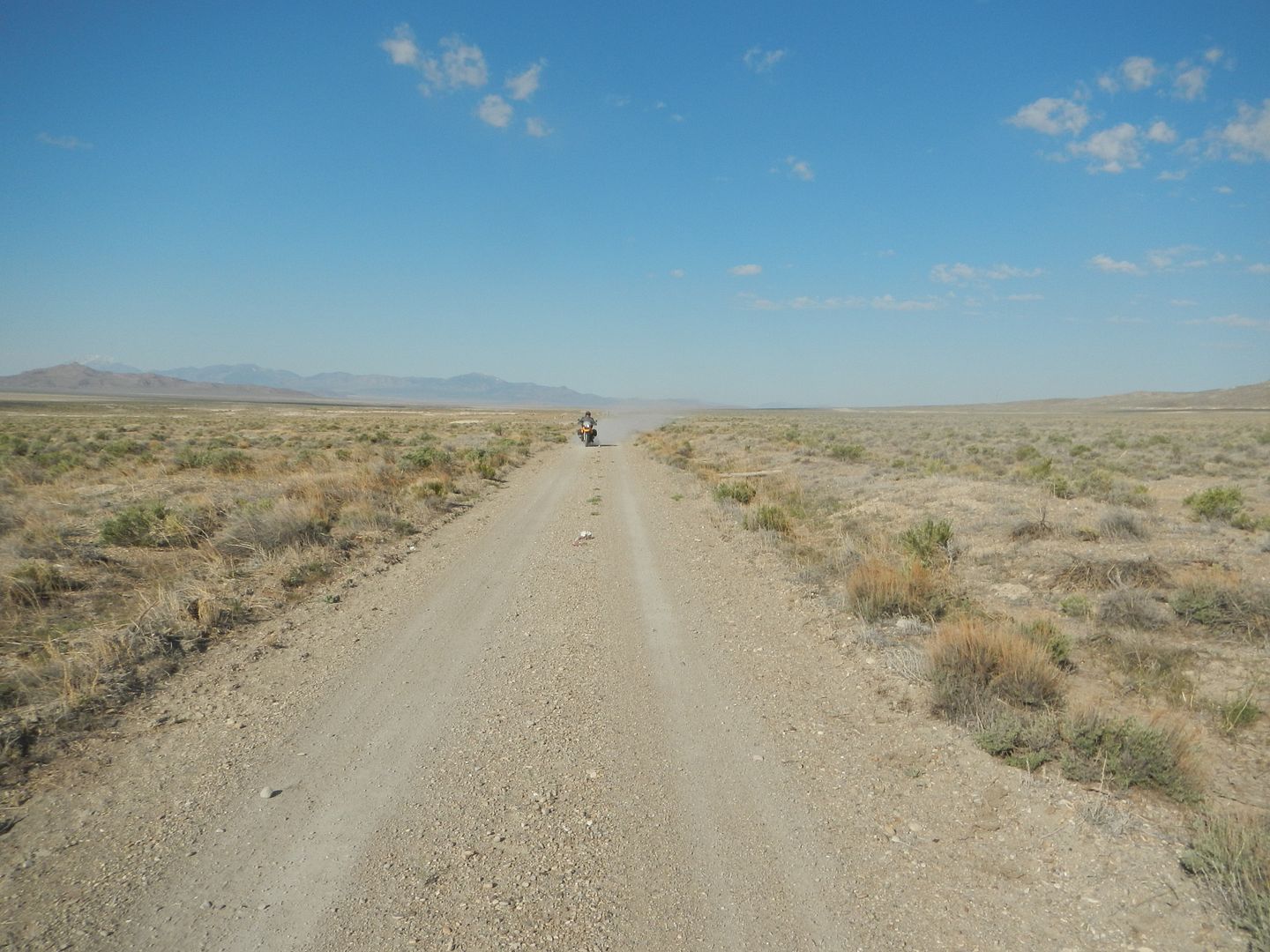 OUt of the entire 90 miles only one section of about a 100 yards had these growing in the middle of the grade.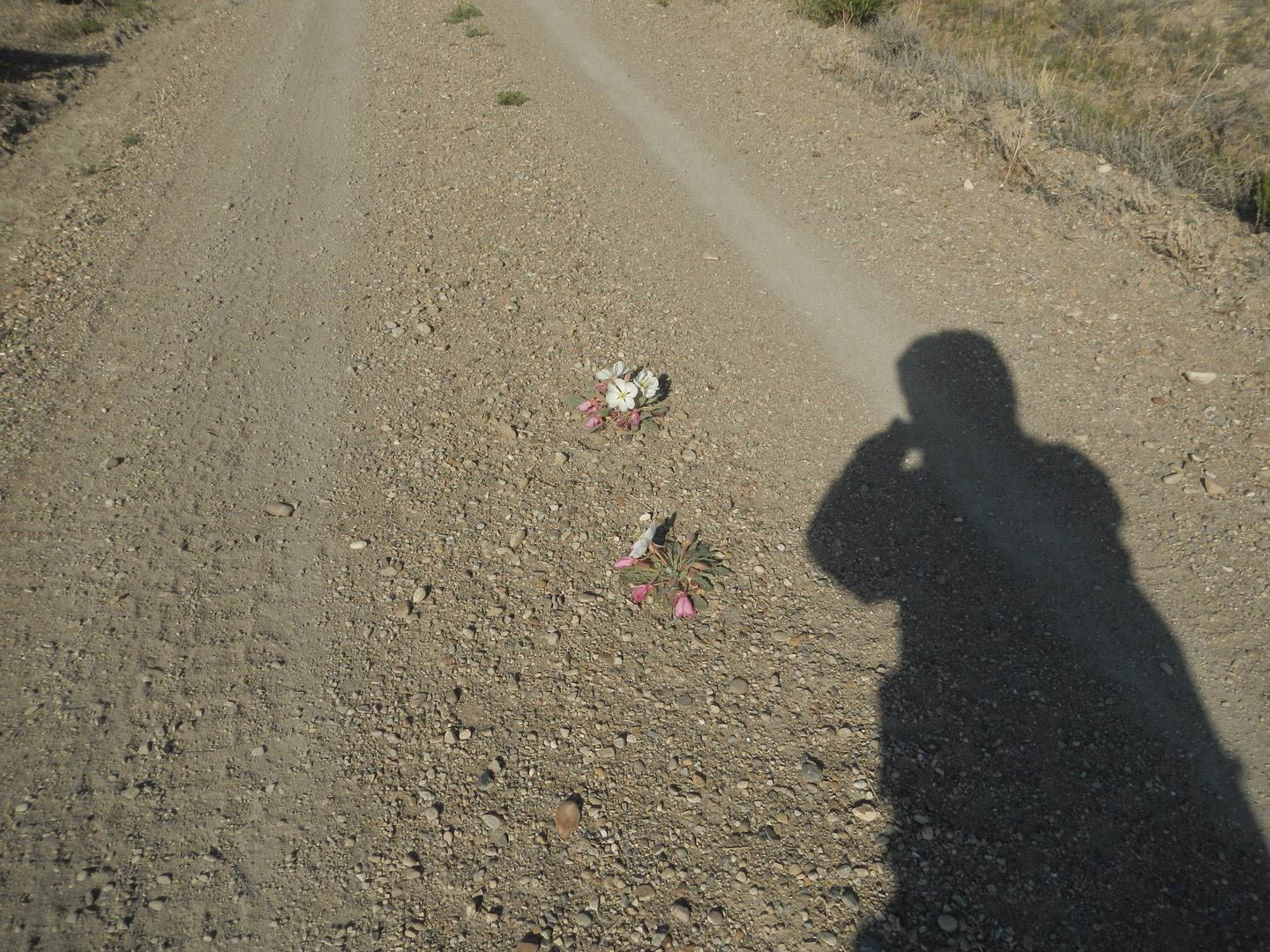 Here comes the group..... don't run over the flowers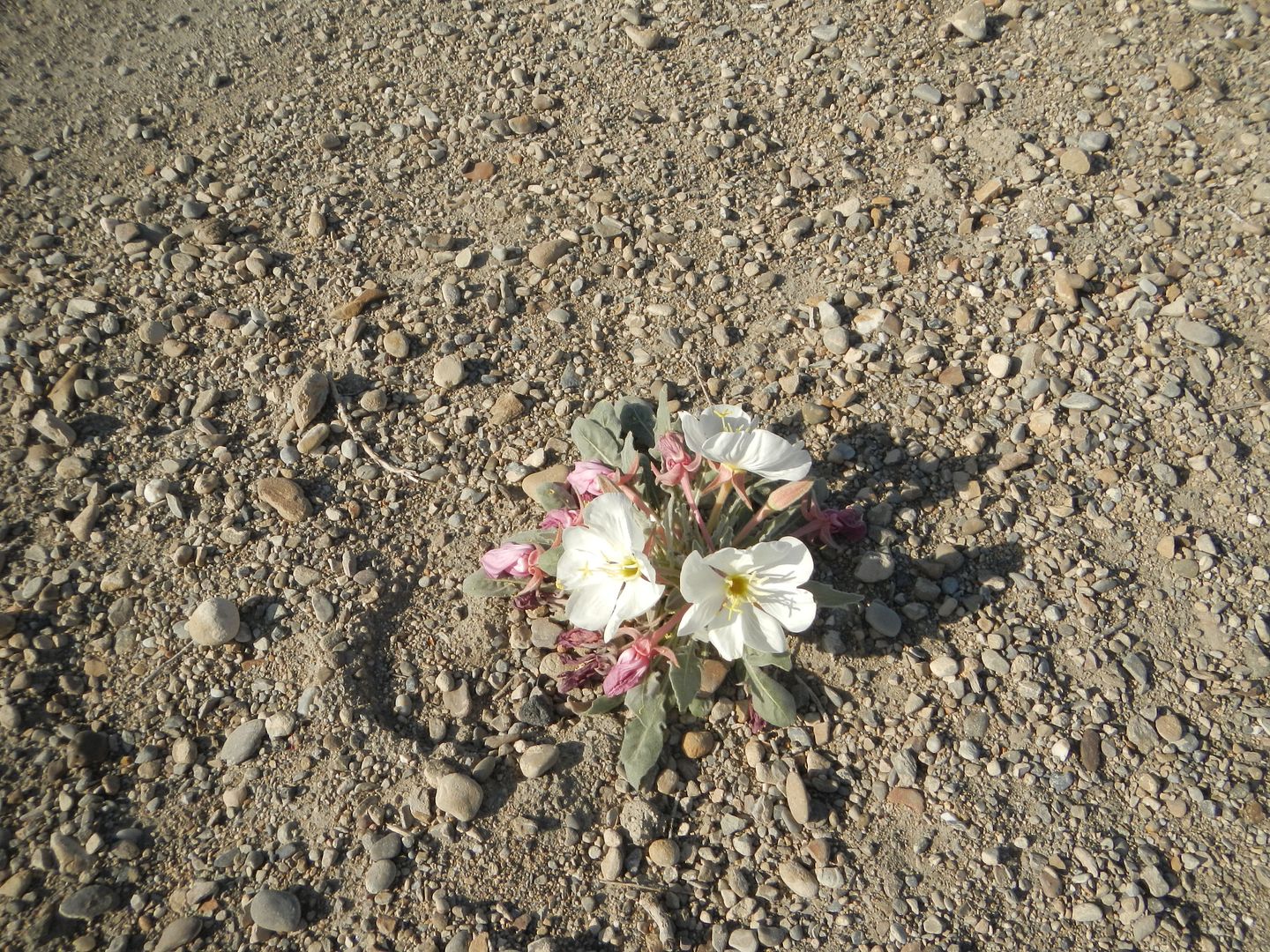 Onward with numerous stops along the way
HEY! are we there yet.........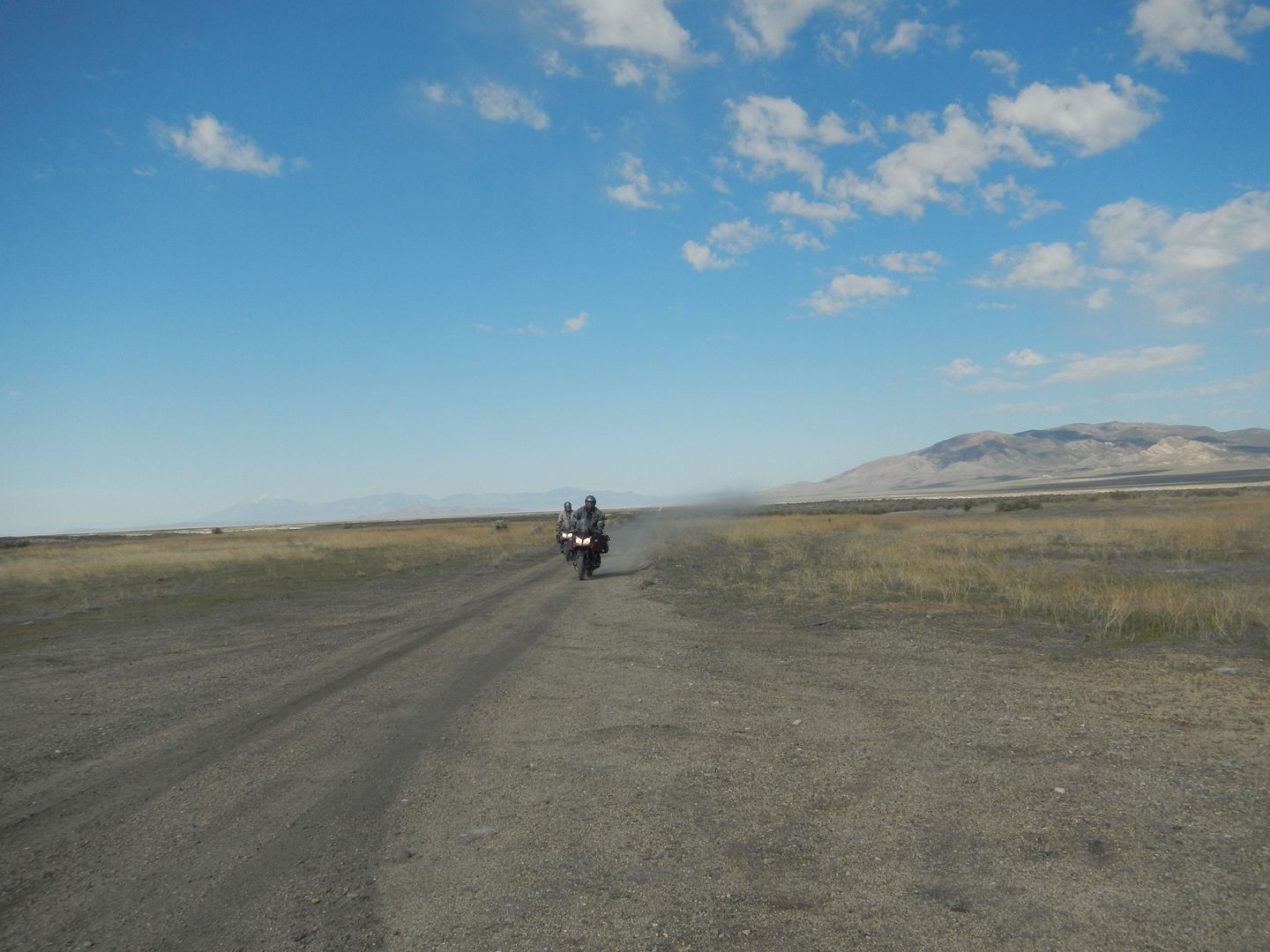 Nope only 60 more miles...
Some people just always have a smile...... old rial spike.
Paying to respects to those left behind.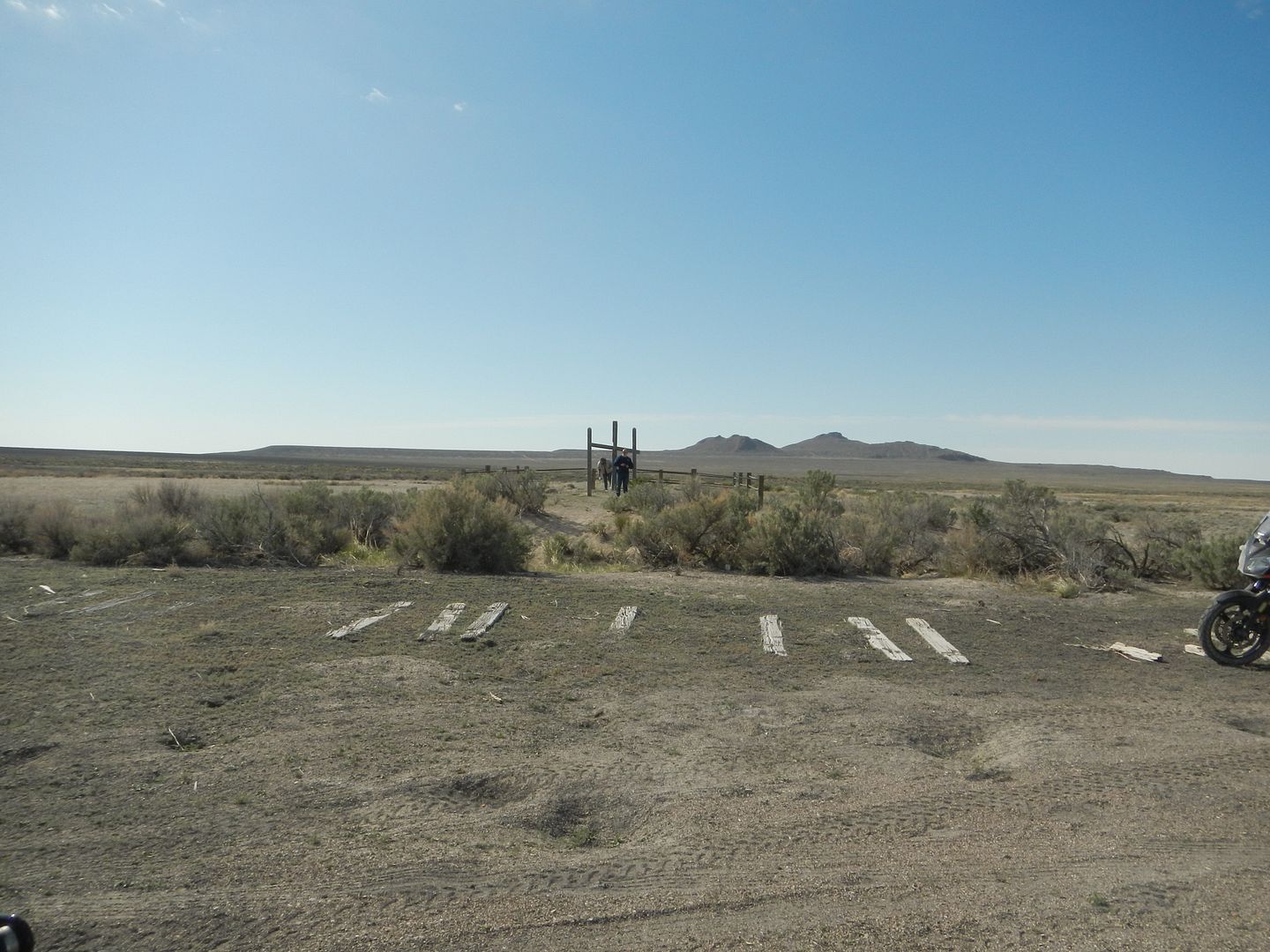 We finally made it to our destination with 10 minutes to spare before the reenactment.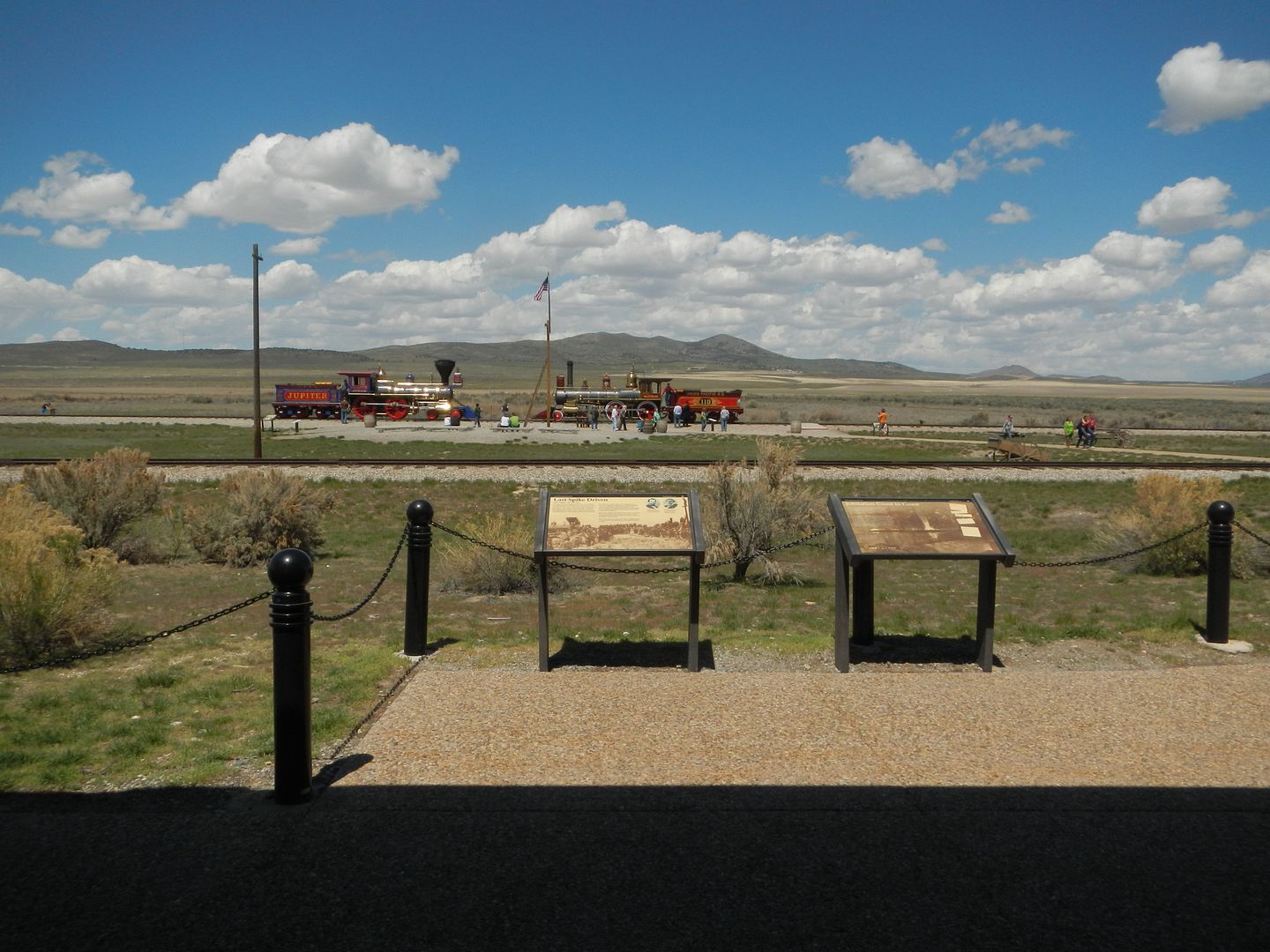 WURDY ticked off the Engineer..
Wurdy.. "was it something I said" OH, they don't run on diesel.
Me, won't see me in many shots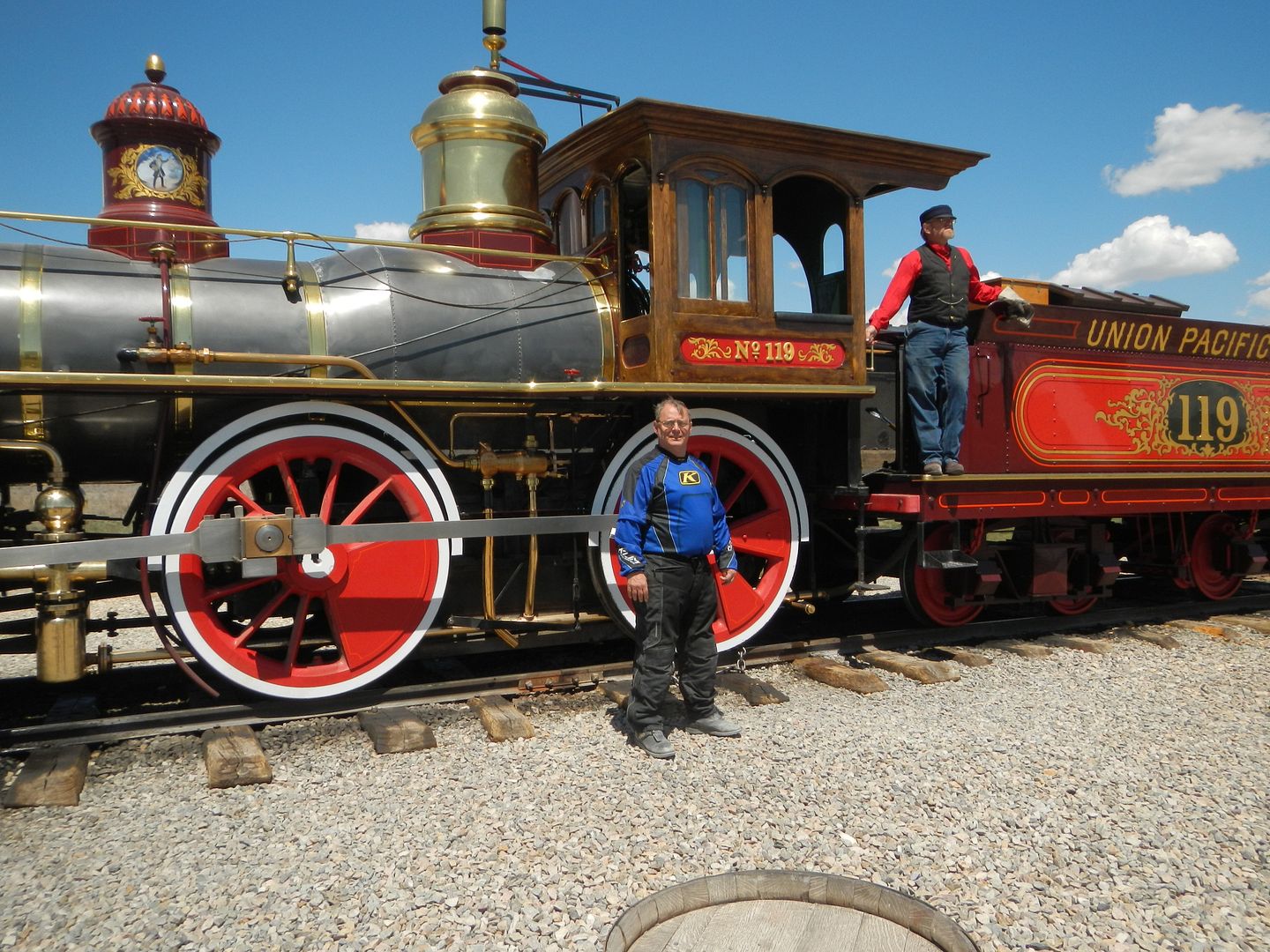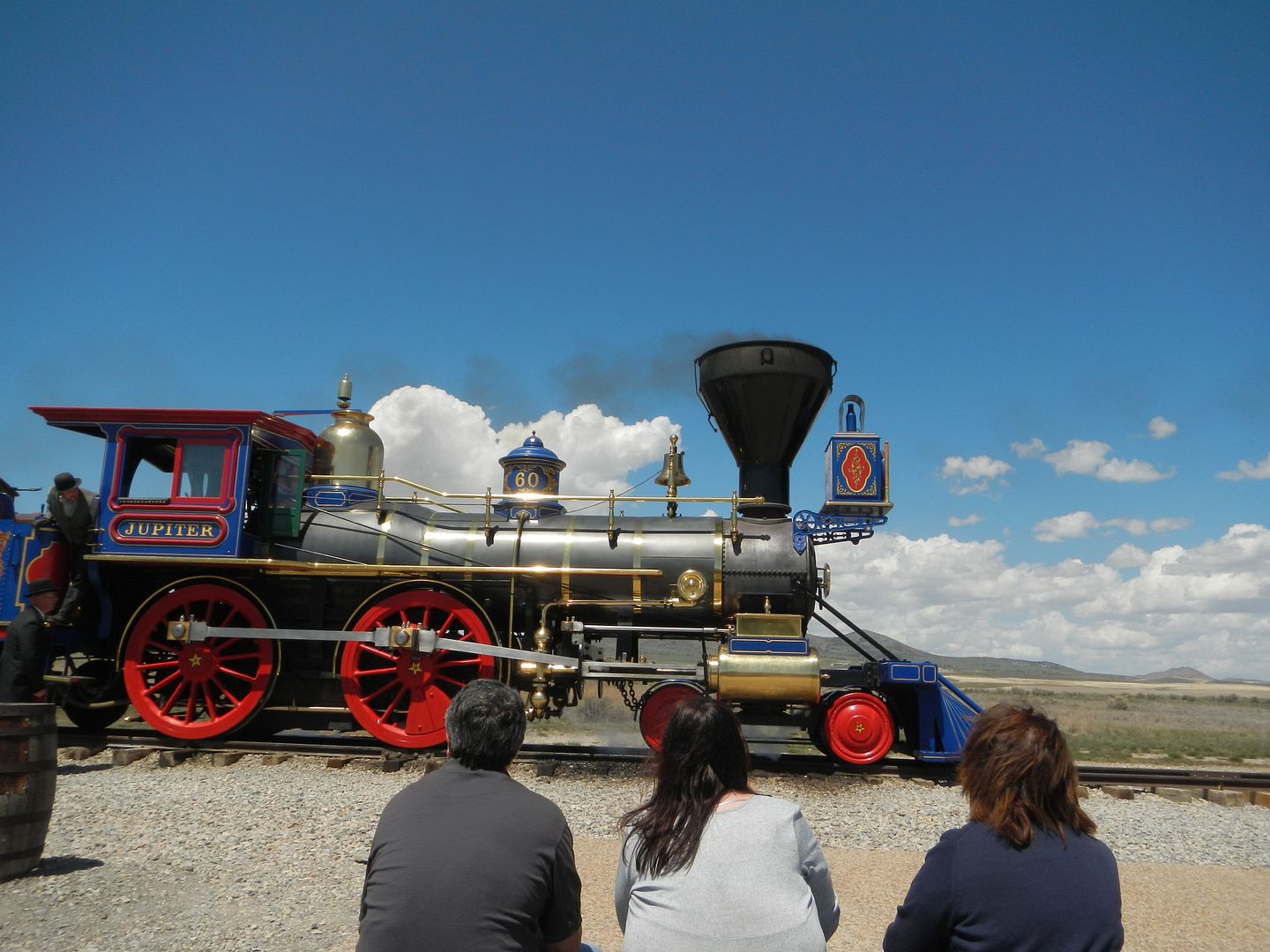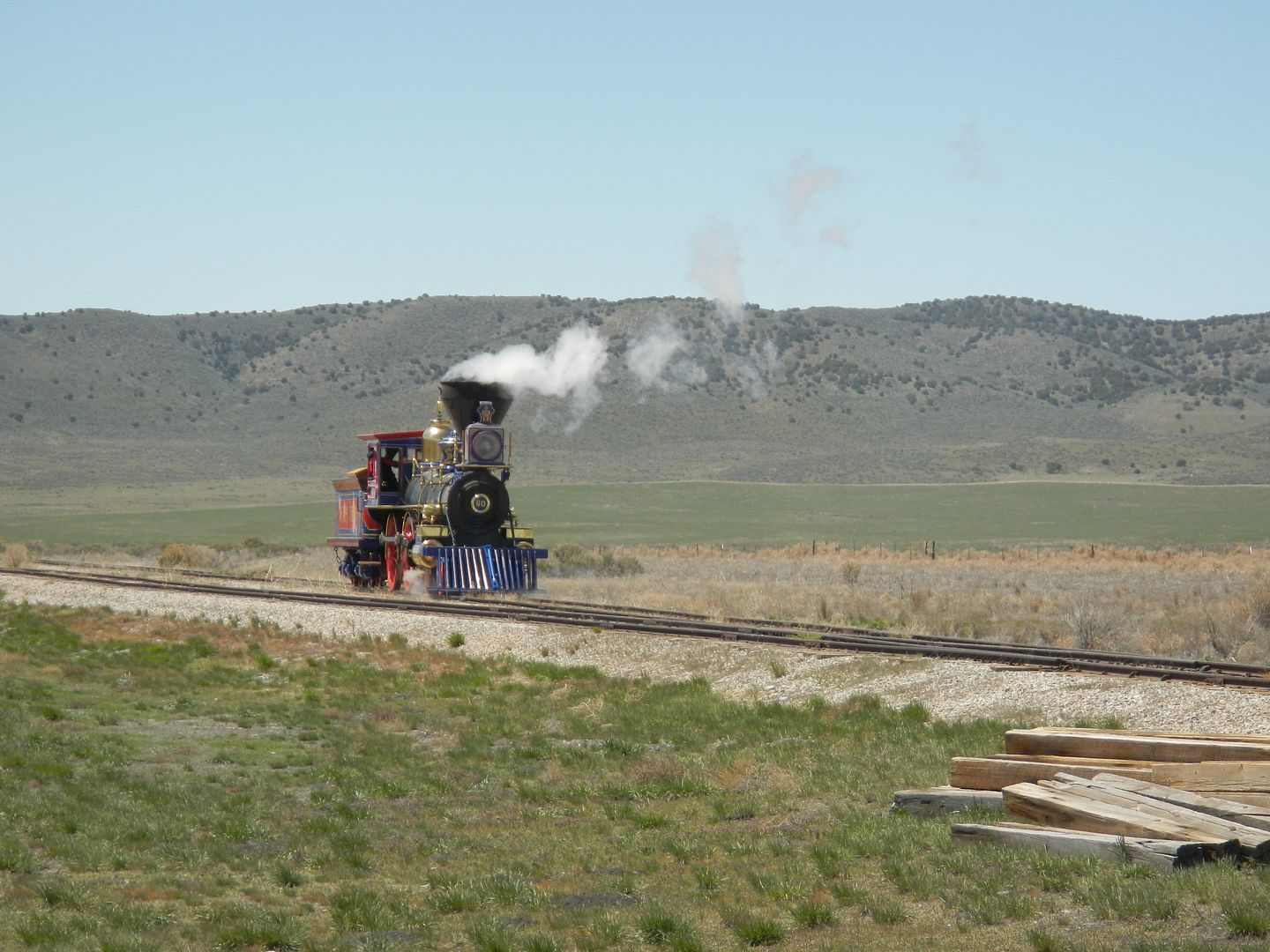 I am so incharge here..
The show starts,
They even drafted one ofour own into the show.. Ward aka: Buststrucks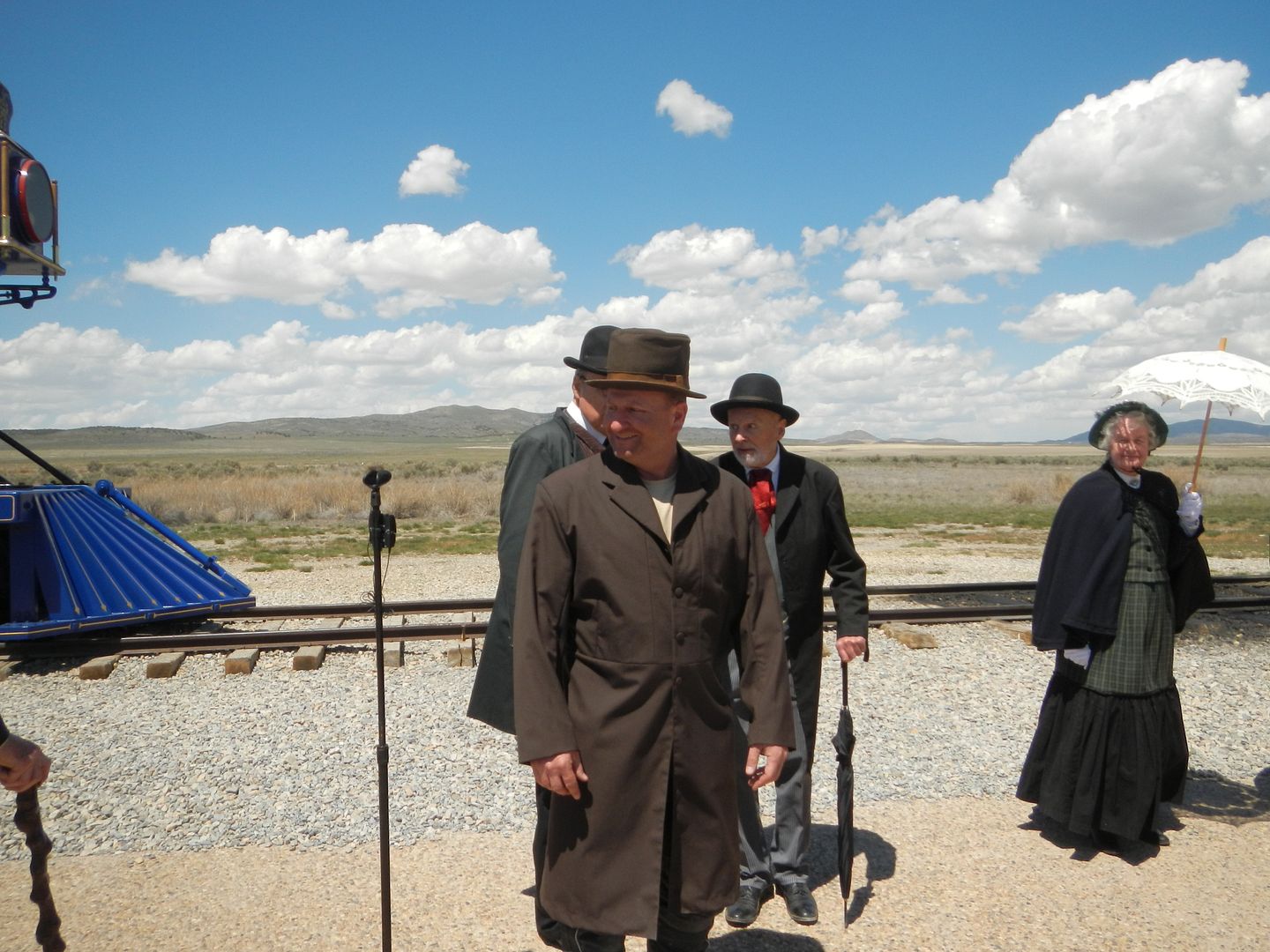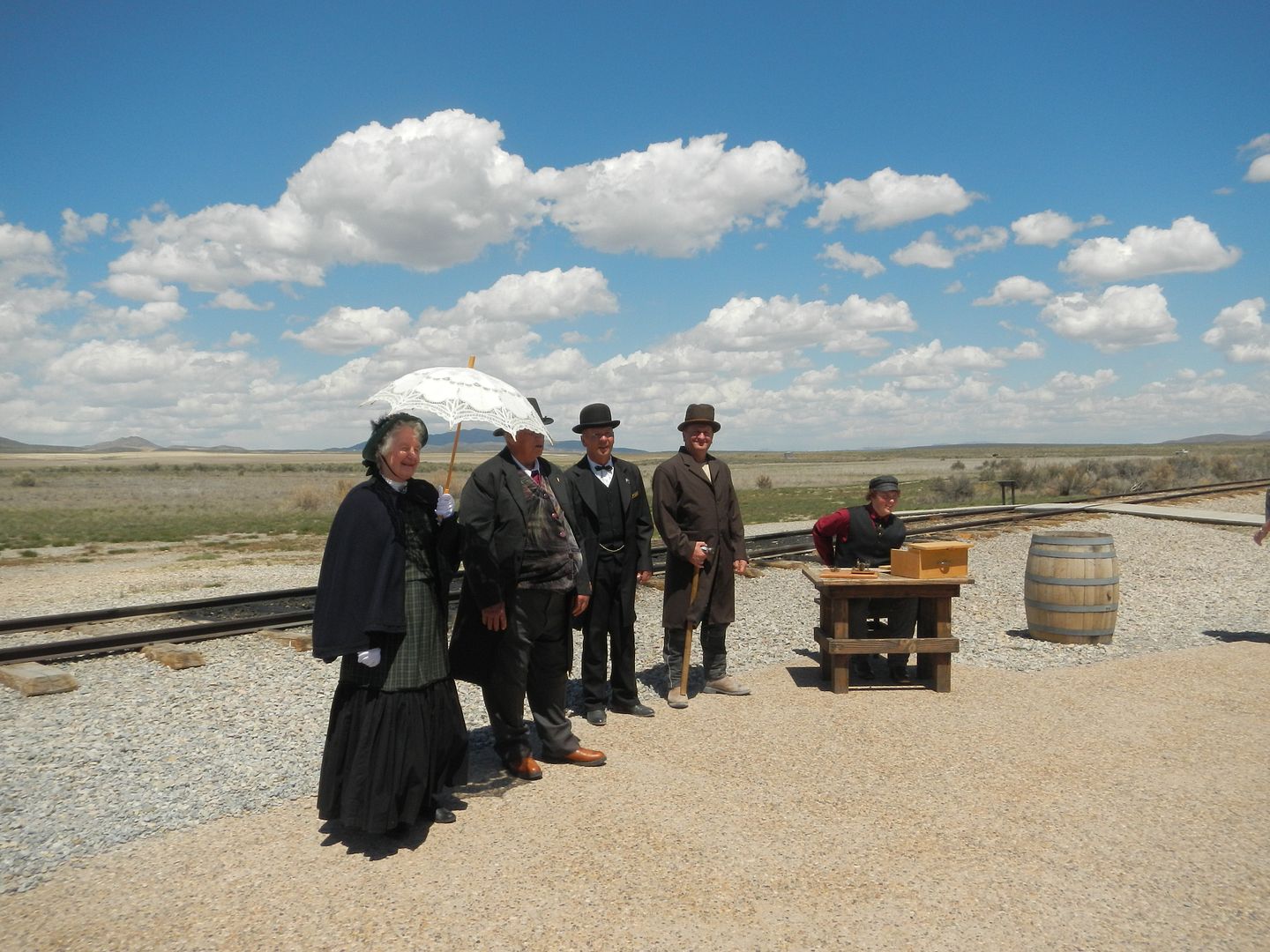 End of the Rail off to Brigham City for food shower and relaxing...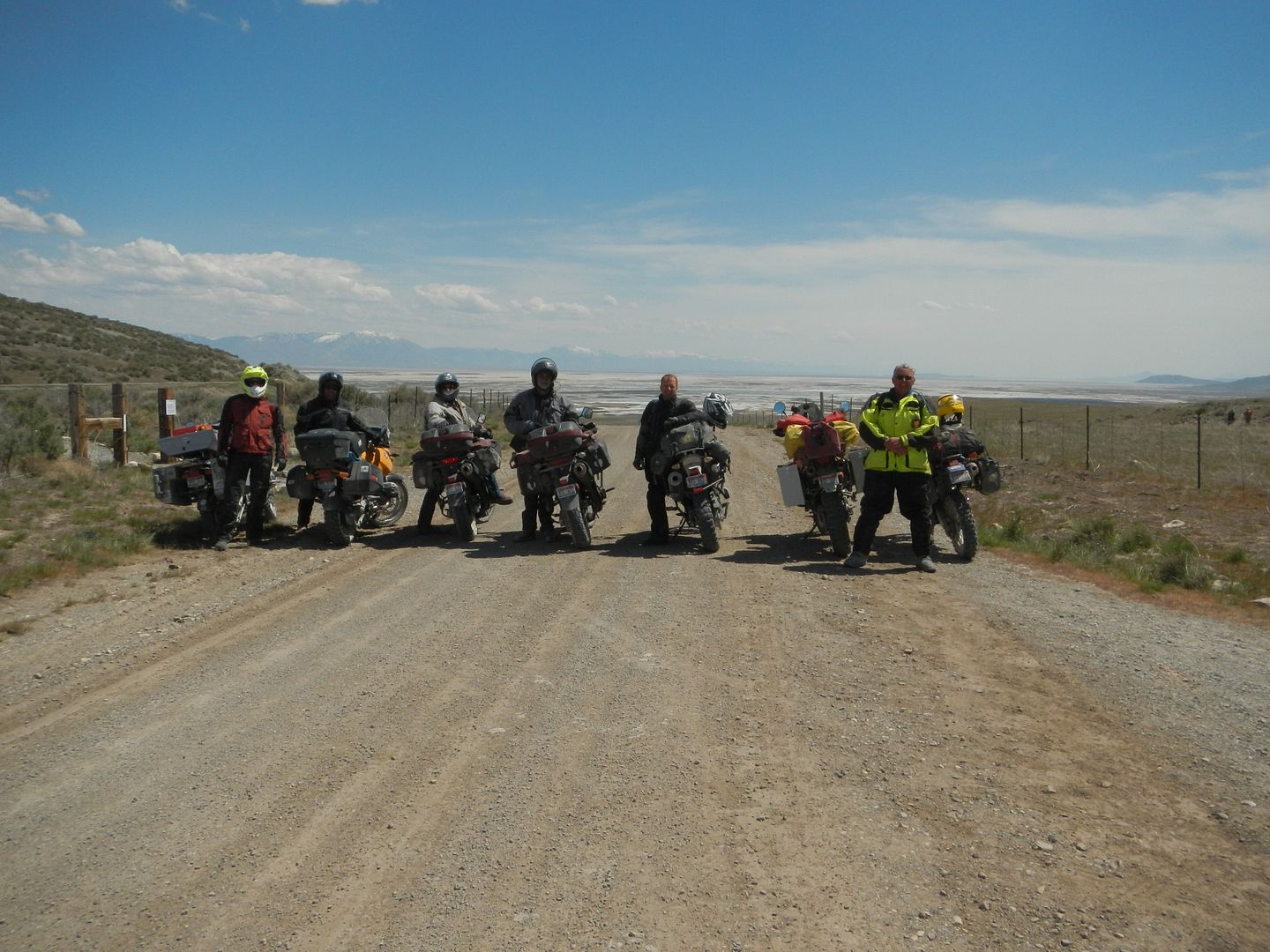 I didn't mention that Ewood rode his bike for almost 100 miles on a flat tire, all the way across the grade, but it didn't handle so good on the pavement
So at the motel he went to work as the sun was setting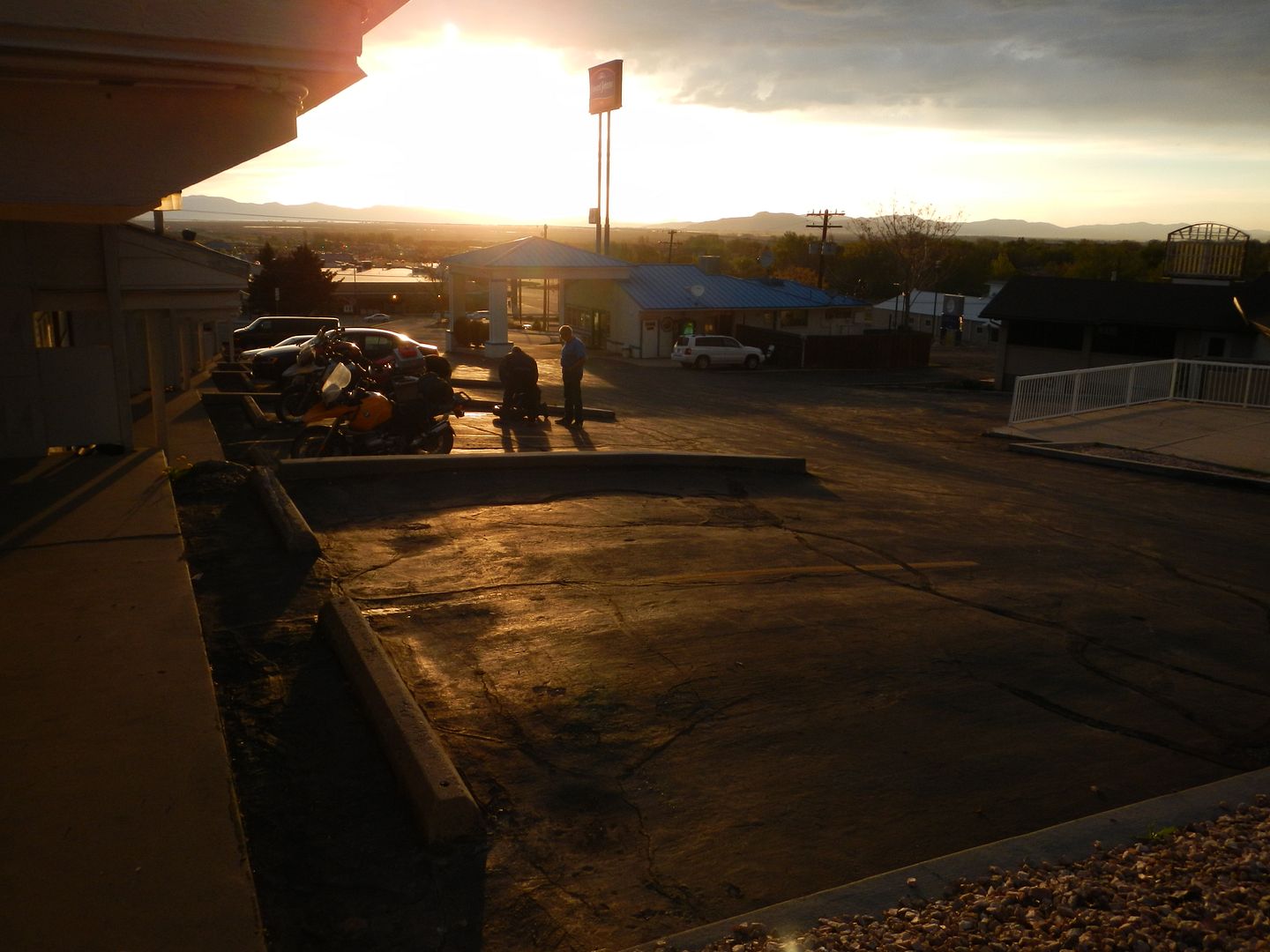 Cheering squad.. "you can do it"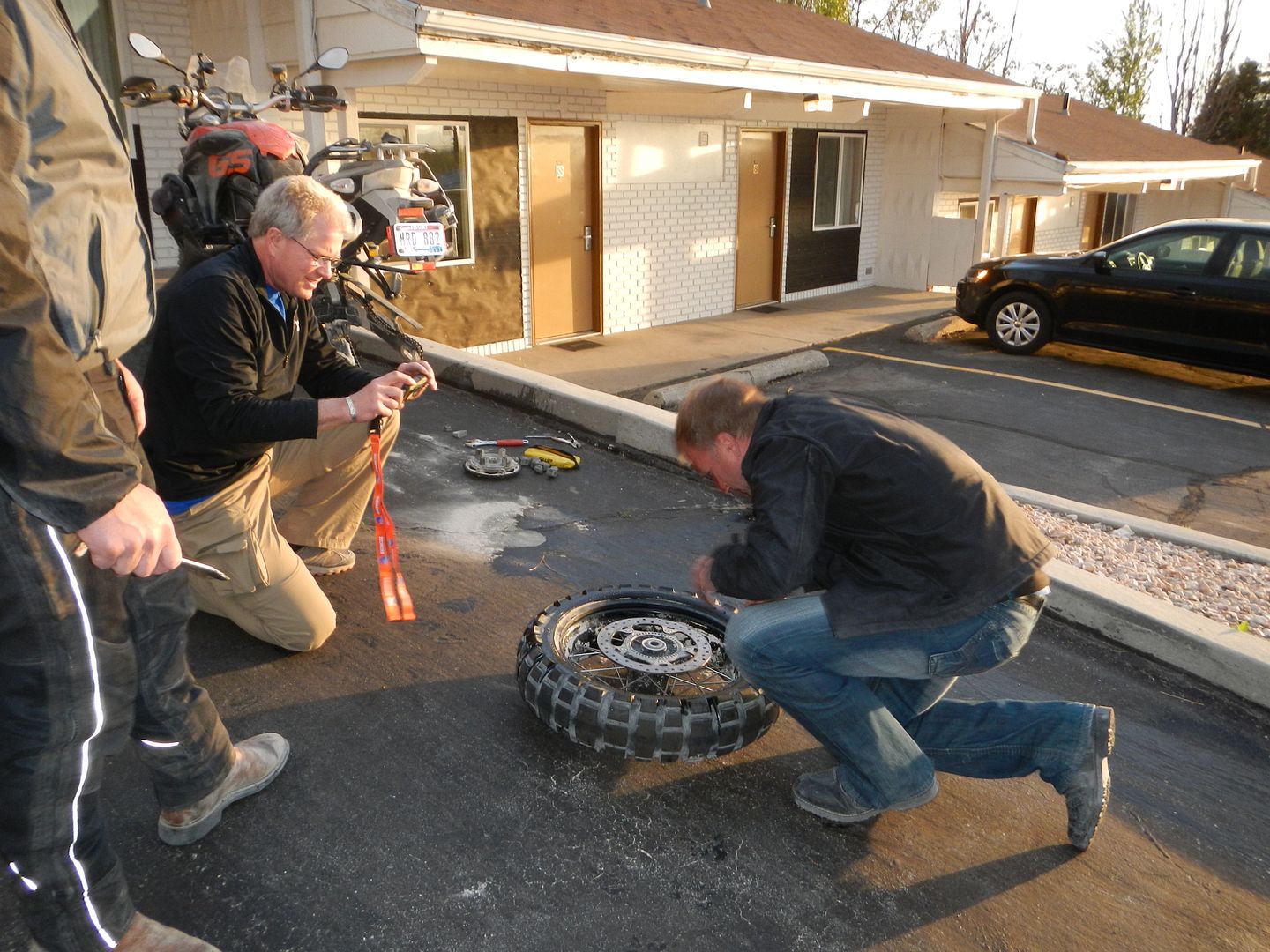 I'll see if I can add more later.
OK to finish this up. As the guy in the lead I don't have much in the way of pictures to add, but surffice it to say others took a lpenty.
After a Great Night sleep we woke packed and prep to leave, Steep and Rocky needed to head back cause work was callin. The rest of us headed on over towards Preston to see if Nepoleon Dynomite was home. Rode up through Logan (what a beautiful Valley I'd never been there before)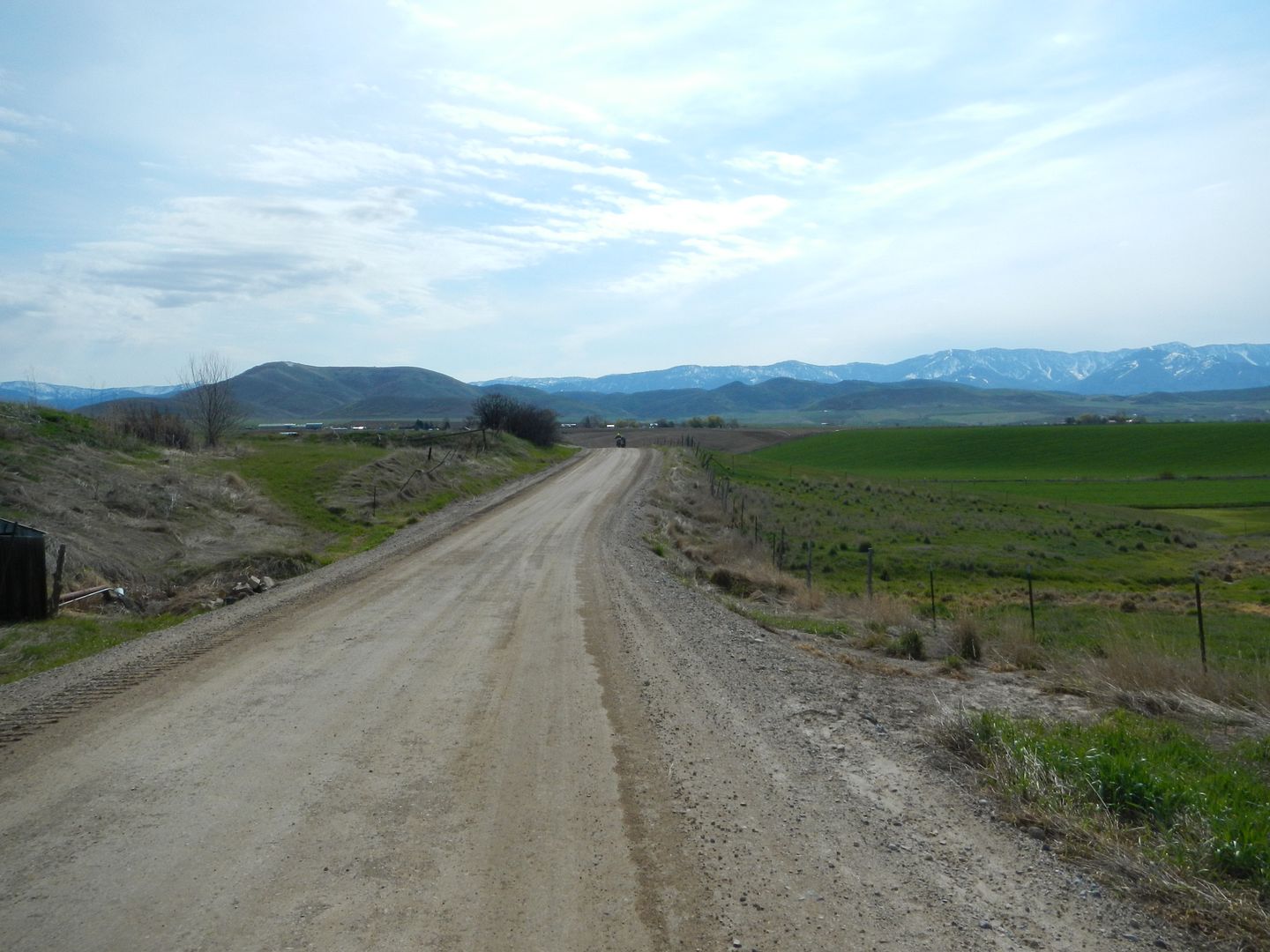 Heading out to Nepolon's place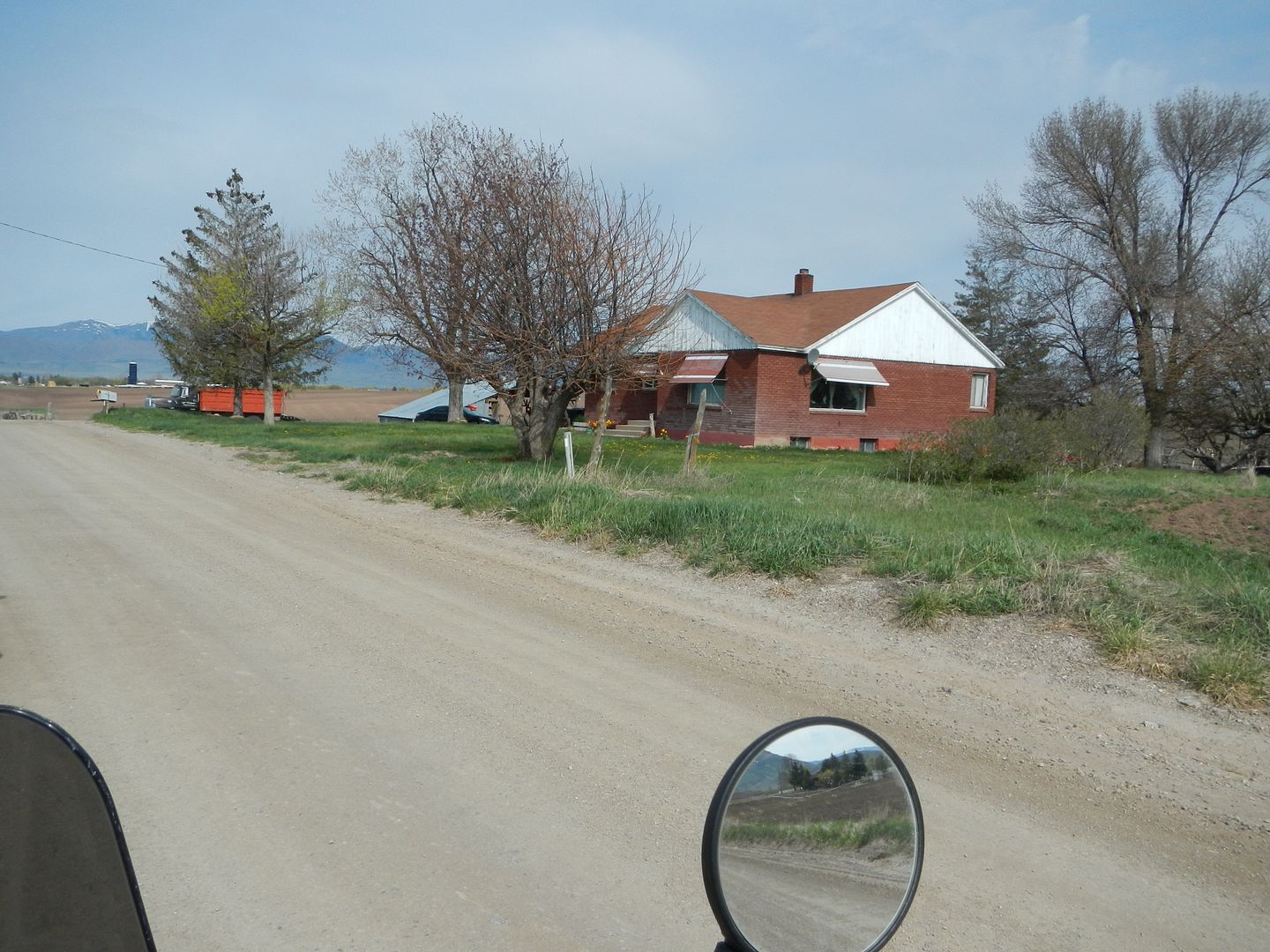 Hope he's not there or is Kip... oh onward to the Bear River Massacare Site just north of town
You tell this is scared ground to the natives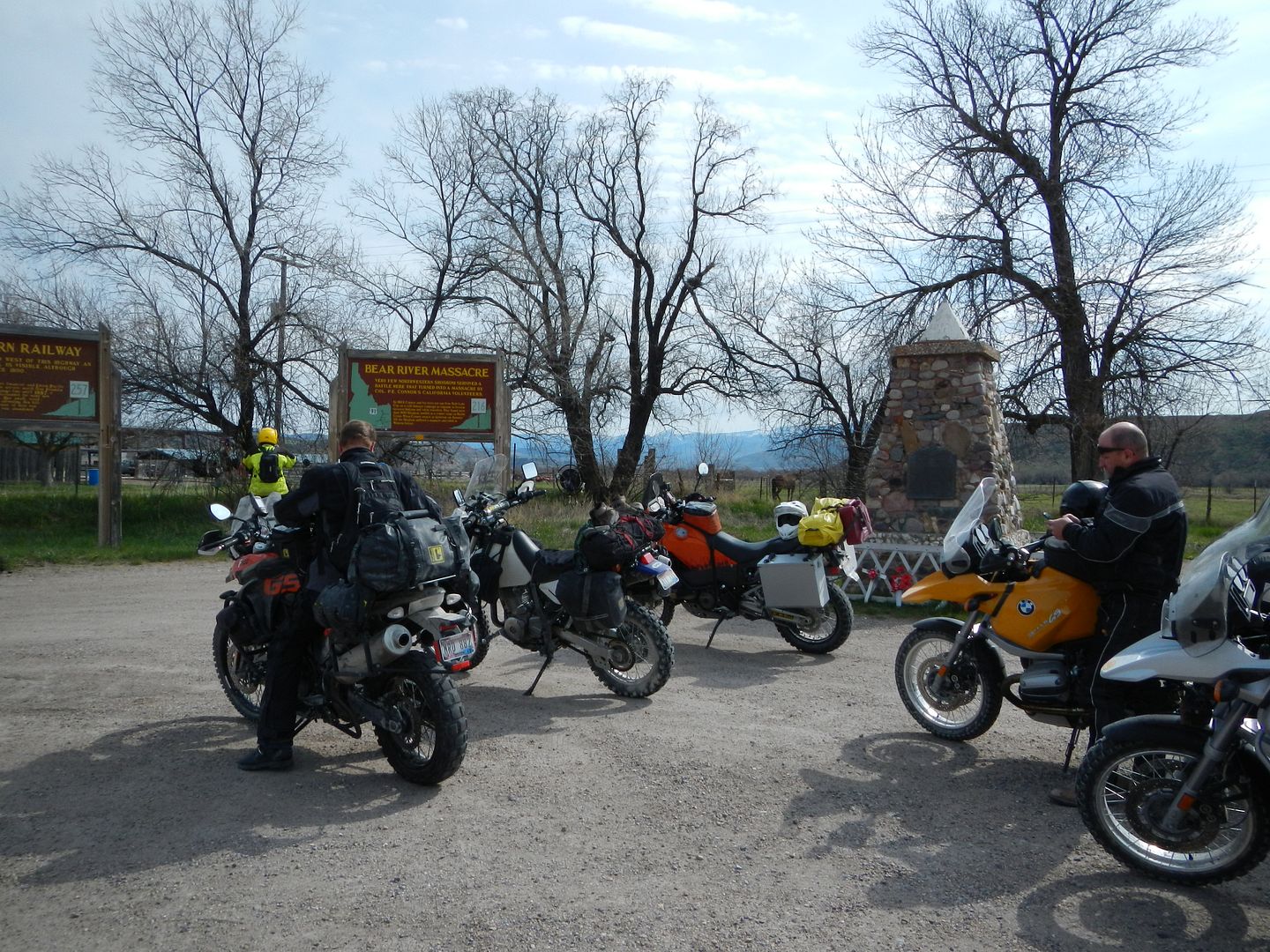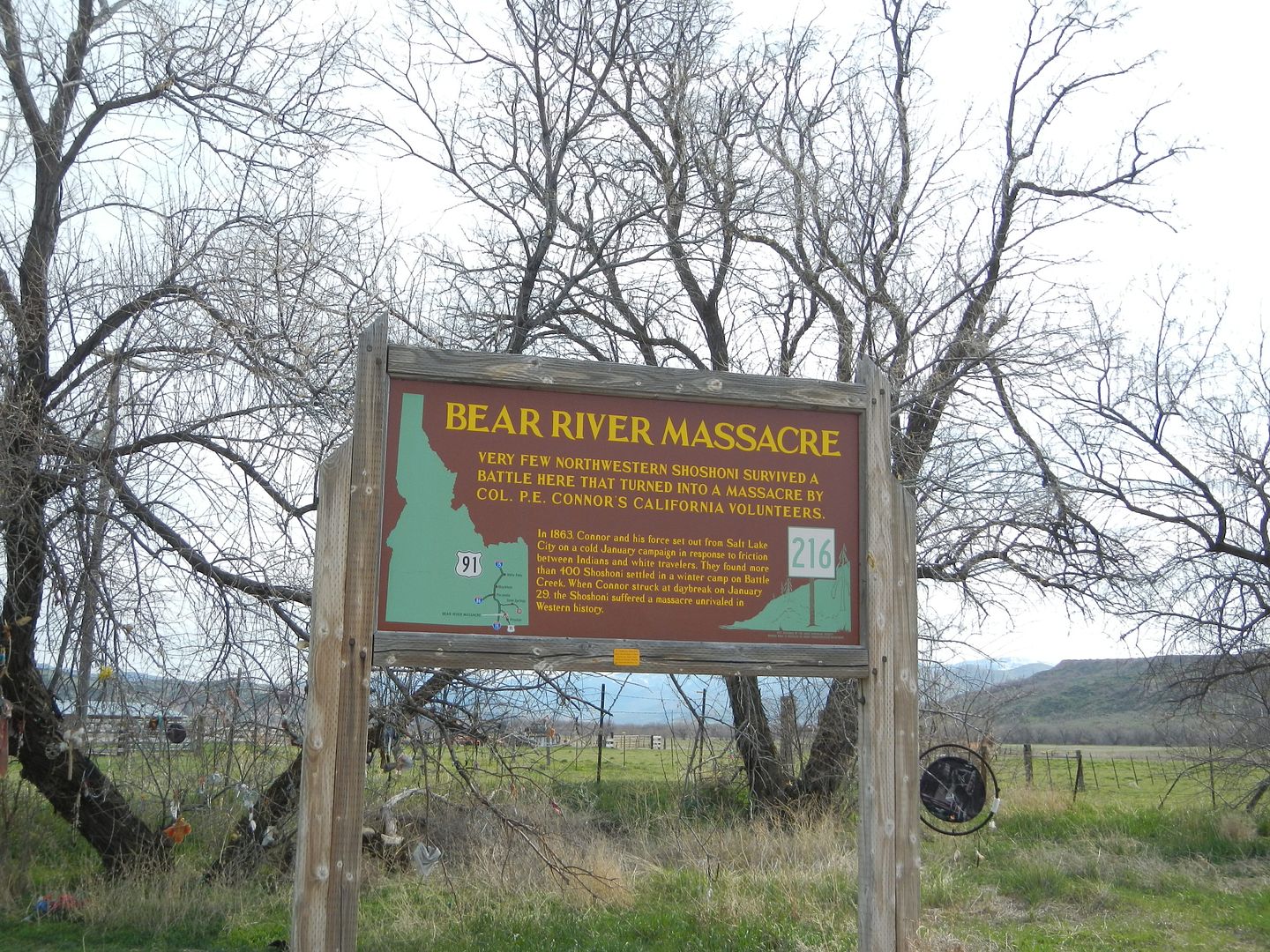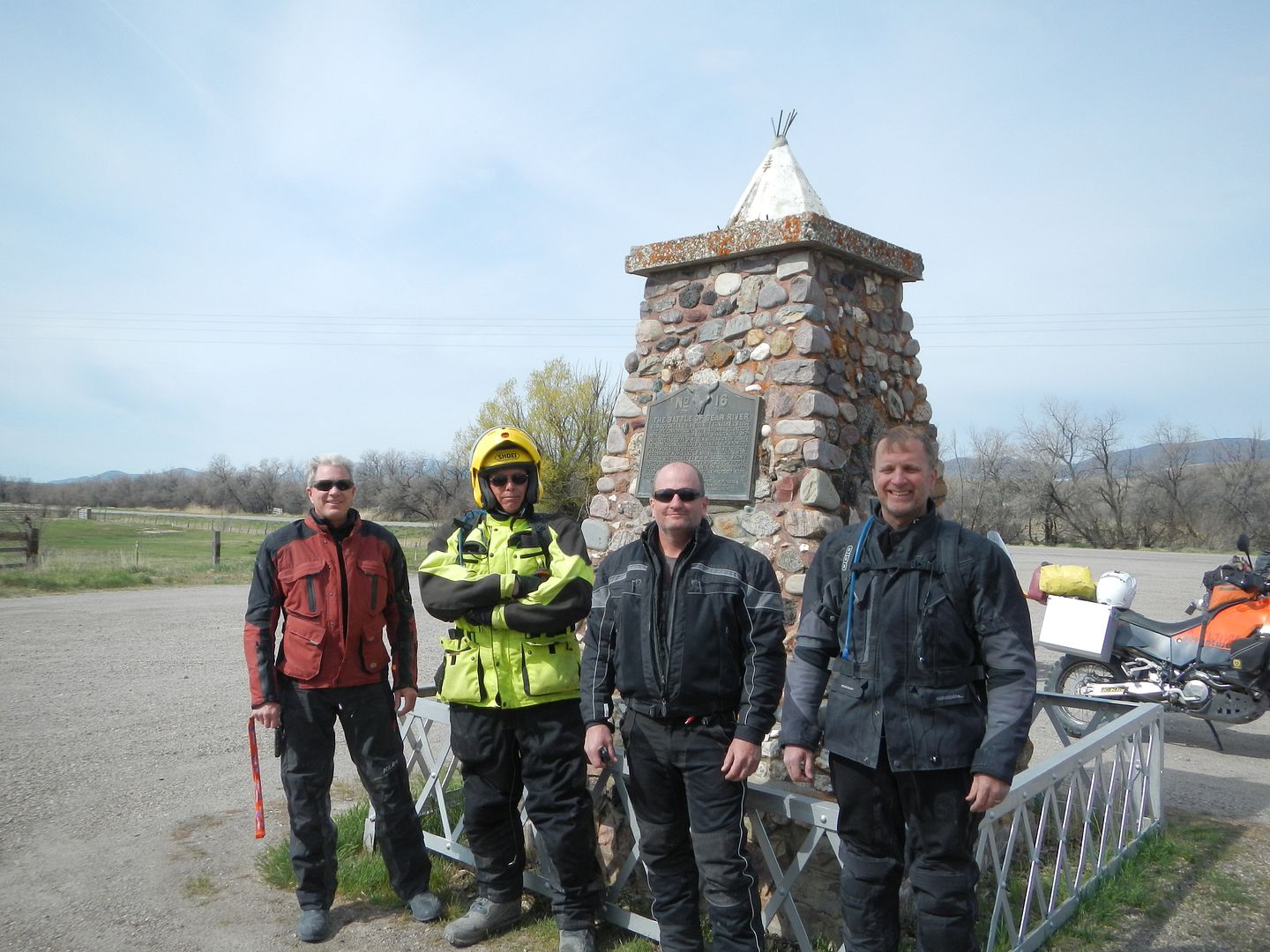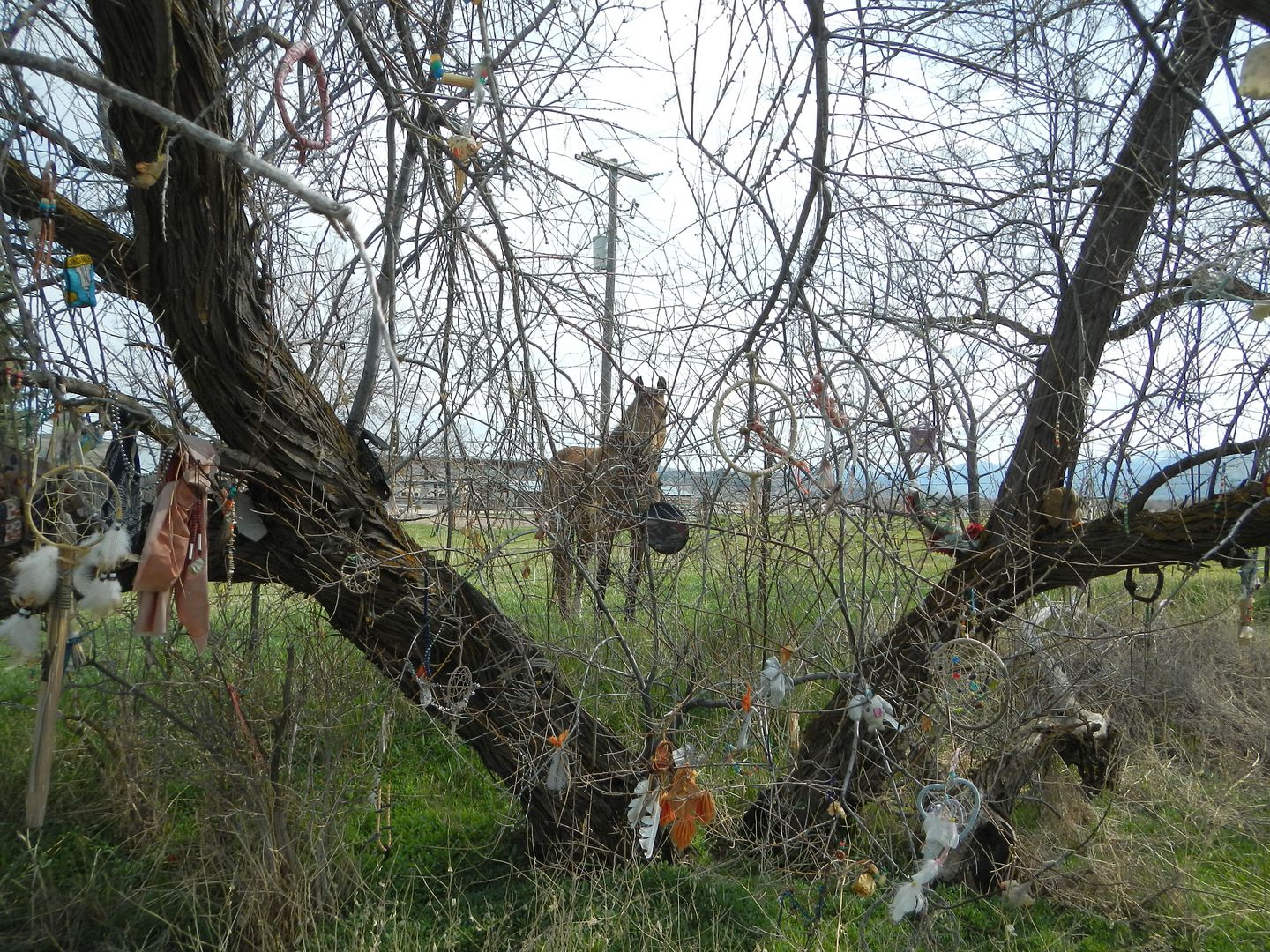 The actual site is the bend in the river, now private land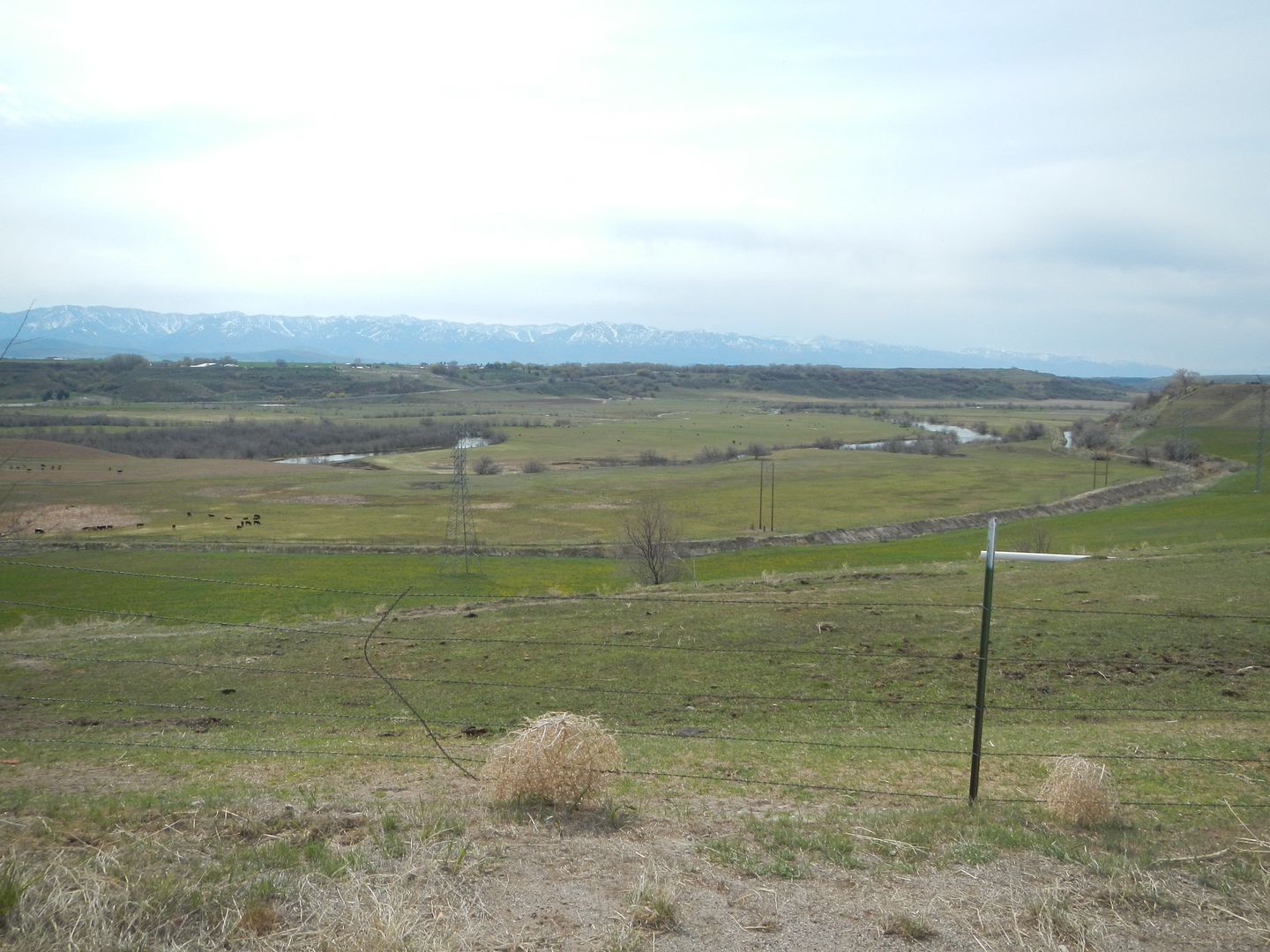 So I put my camera away for a bit and lead the guys up over a short cut/side trip I've never ridden. It got a little interesting in some shady spots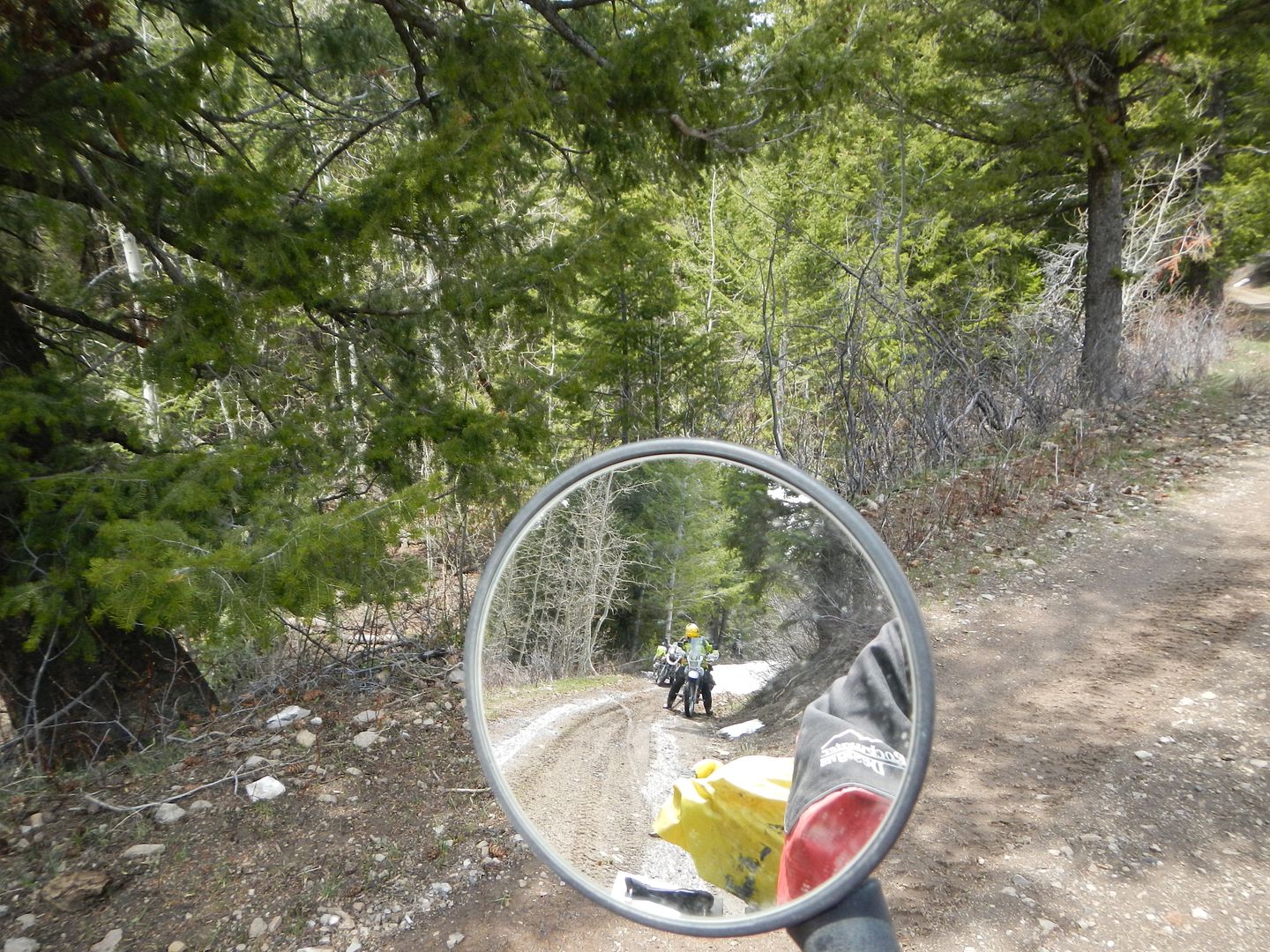 We ended up "In the Middle of Nowhere" close to the Freeway where Ward and Eric hit it heading for home Not much there except for a cold milk and some chips, and a couple of interesting characters...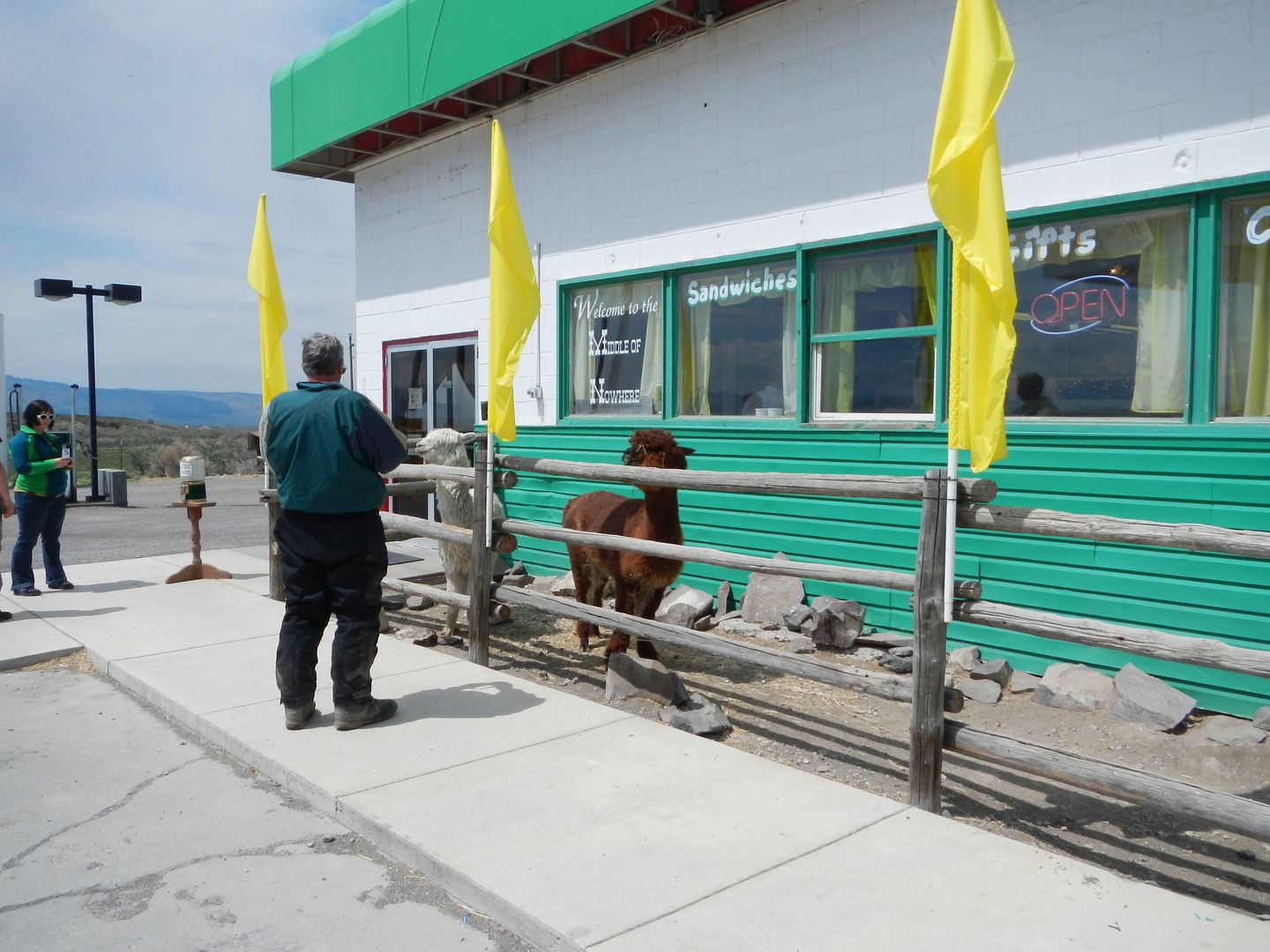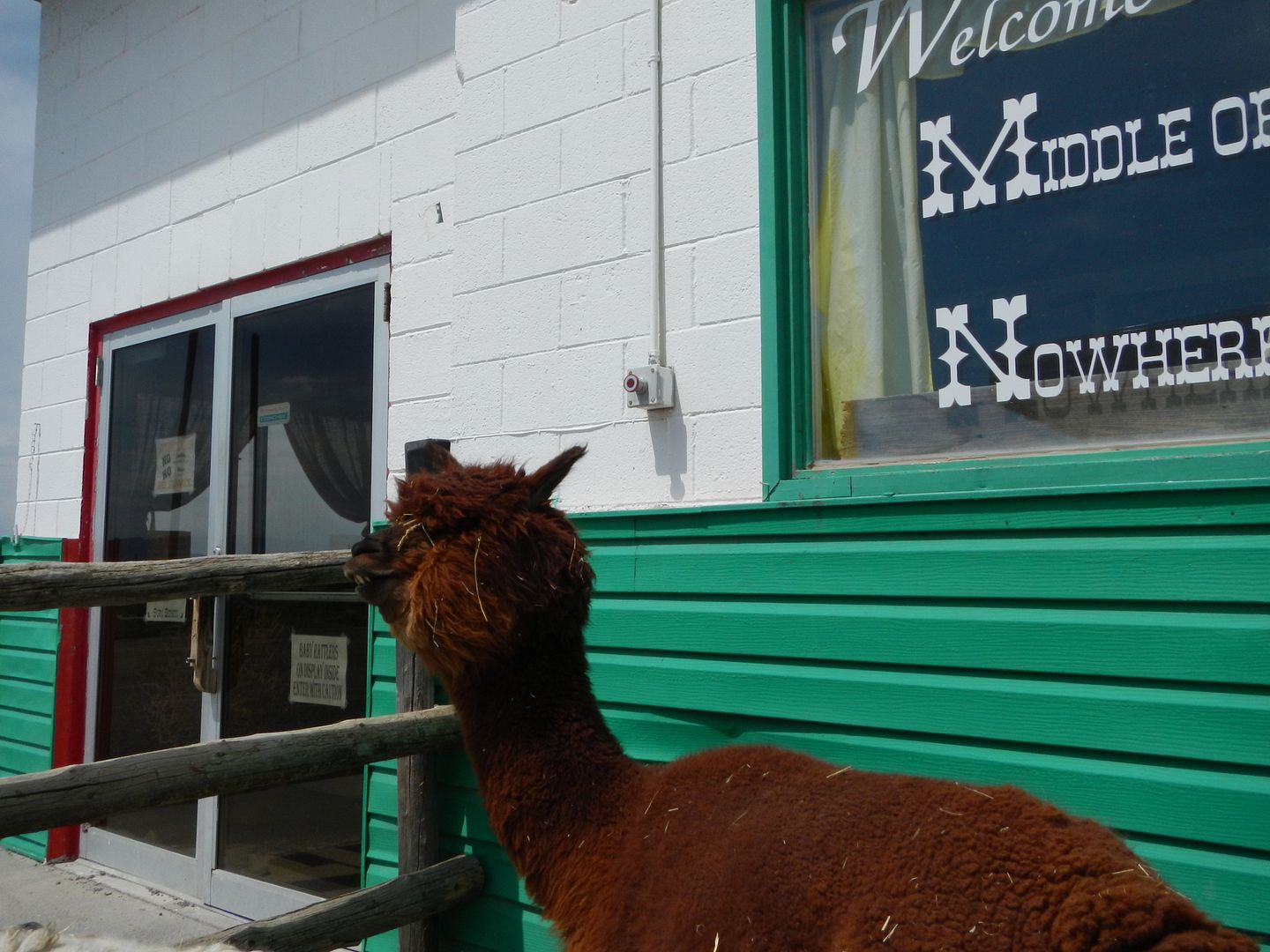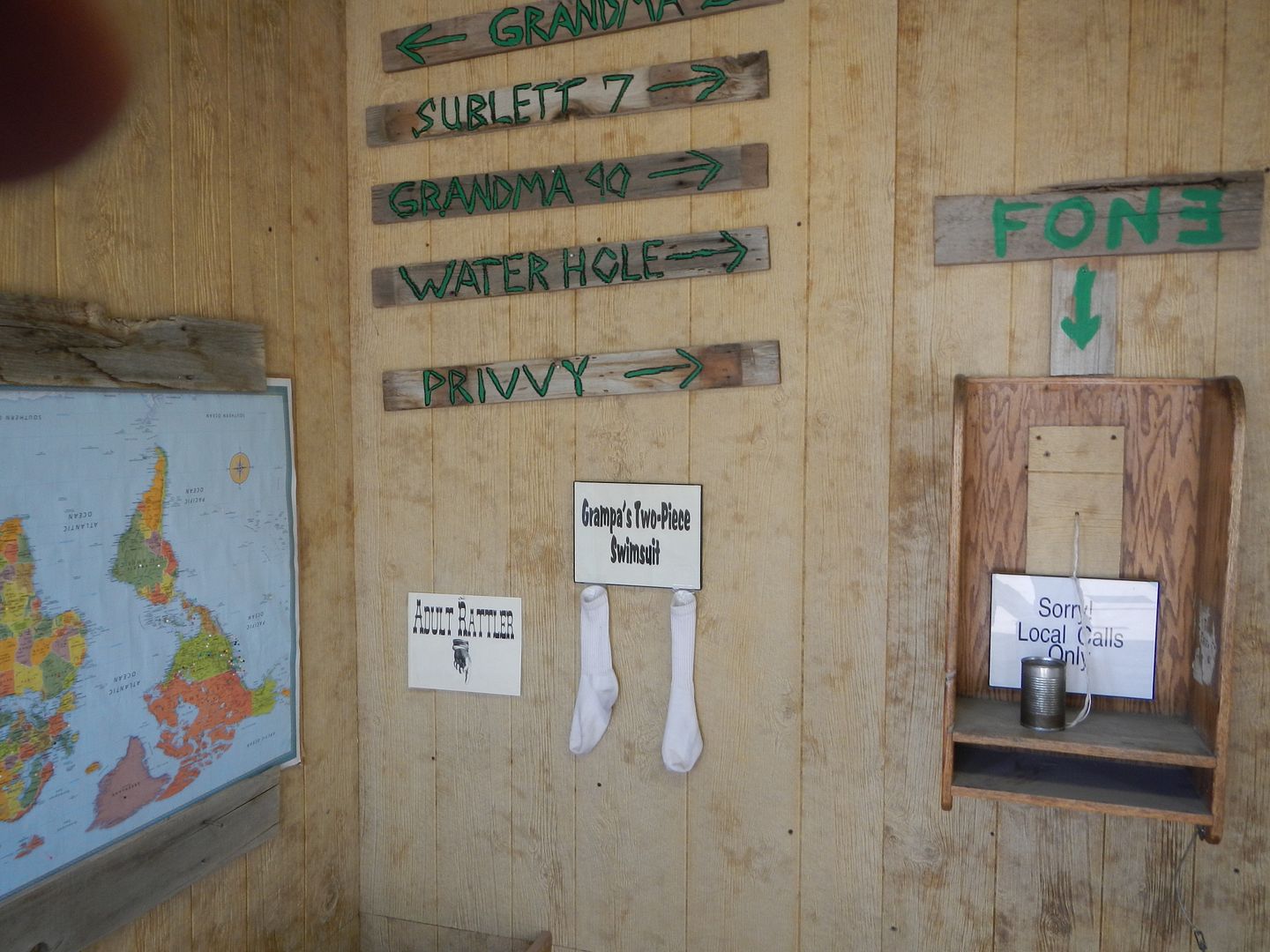 Somebody sure was happy to have company.
We rode on over to Albion then headed on home. It was a good busy weekend.
See you Out There.