You are hereTake a Leap at Toroweap? Part one
Take a Leap at Toroweap? Part one
---
Part one of two parts...

I've always been fascinated by the Grand Canyon...



The big ditch... so to speak



I oared a 20' raft through it on a 20 day private rafting trip a few years back (Lava Falls nearly ate my lunch!) on a trip I'll never forget!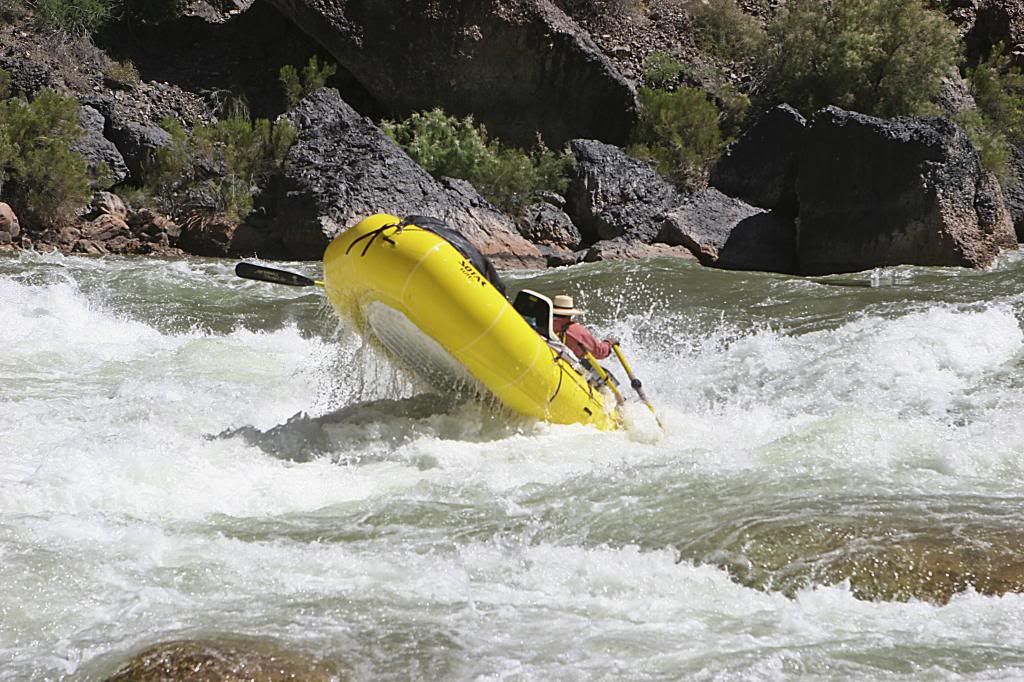 and I've done the standard Tourist visits to the
South and North rims... it is truly a Grand place.



then a couple years ago, I heard about Toroweap overlook on the G C. When I heard that getting to Toroweap involved between 60 to 100 miles of dirt road (depending on approach) and once there, you look straight down at the Colorado river from 3000' above, I decided I had to go there. and I had to do it on two wheels... so I made a plan to go to Toroweap in Apirl of 2012 but had to cancel due to a family wedding... Dang!,

So... one year later I'm ready to try it again. I recruited a couple of tried and true riding buddies Trent and Jim. Our plan was to ride to Toroweap, do a primitive camp on the rim, then head back out to Colorado City, Coral Pink Sand Dunes and Zions Park, ending up in St George at the end of day two...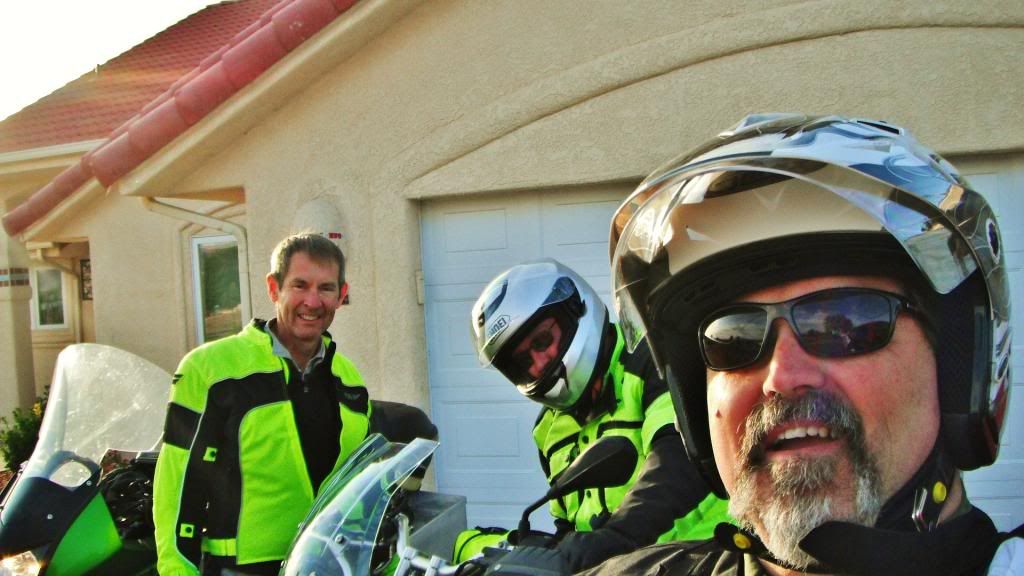 We set the date for early May to beat the summer heat... and because riding on knobbies from Boise to St George Ut didn't sound like much fun, we hauled the bikes to my dads place in St George and started the riding from there.

The road South to Toroweap is basically just an extension of the South River Road... you just keep riding South on it until it turns to Dirt and then becomes the Mt Trumbull Loop Road. Right from the beginning, the views are awesome...



The road climbs up into the Arizona Strip going from low desert to Sub Alpine Cedars...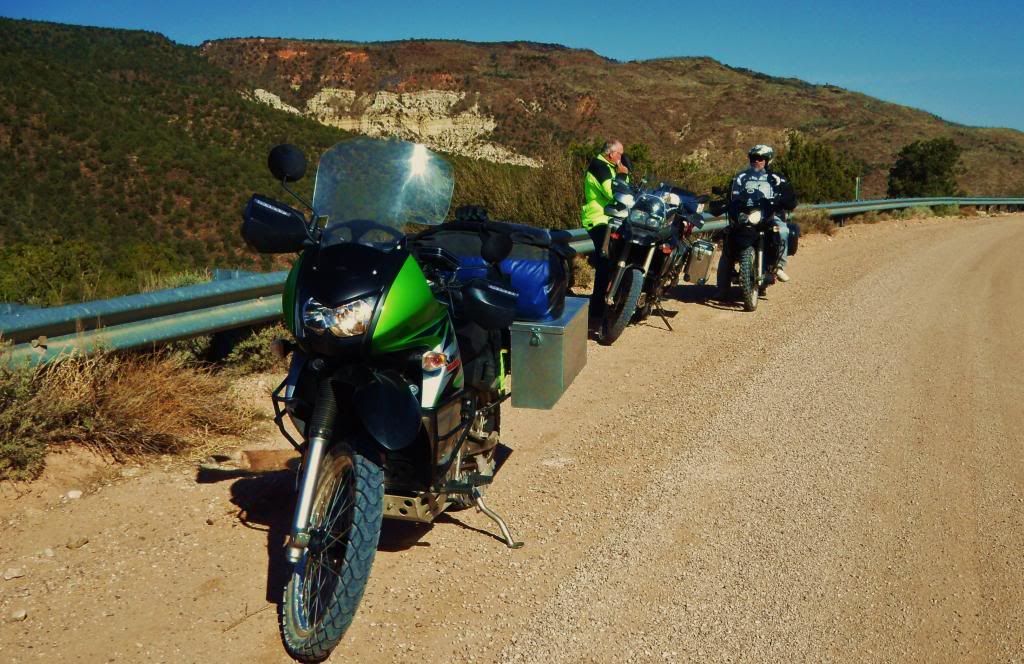 The road then crosses a broad expanse of plateau that goes on for 60 miles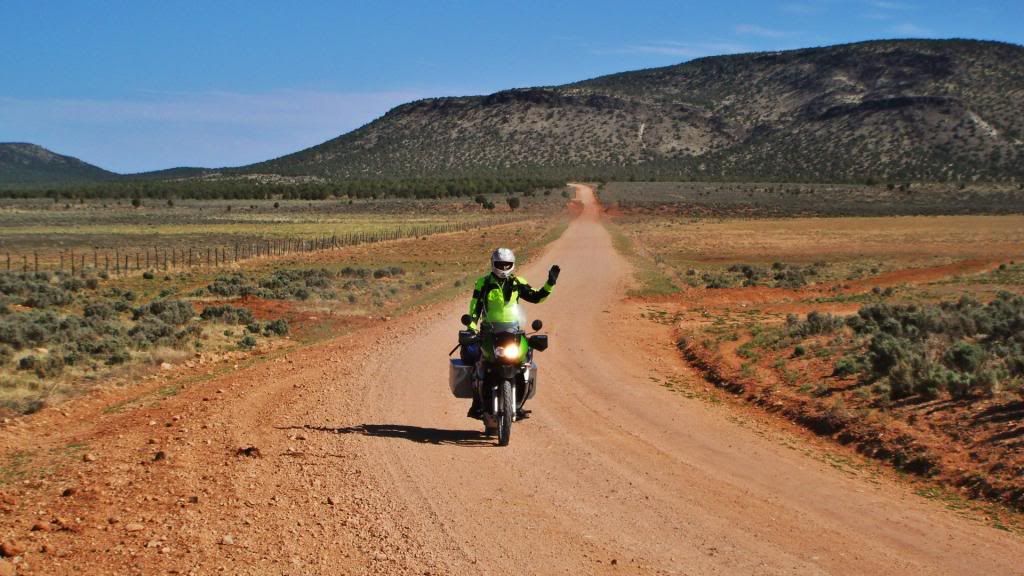 We are cookin along fine and are about 30 miles out From St George... then Trent picks up a nail
... no problem right!?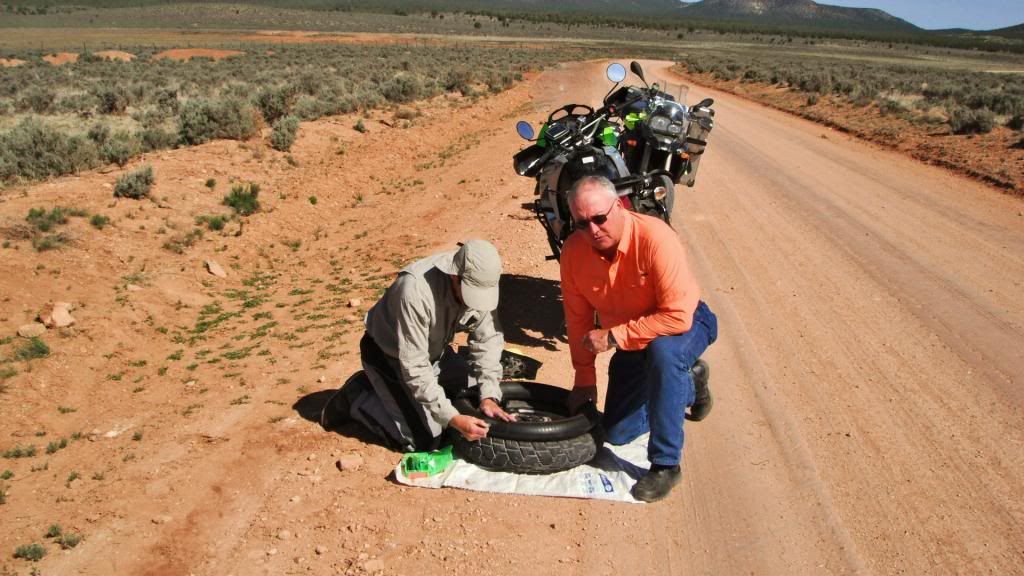 Shouldn't be a problem... but Trent has only patches, no spare tube... I'm a little skeptical, I've never had very good luck with tube patches unless they have several hours of drying time before airing them up... we have no choice, so off we go...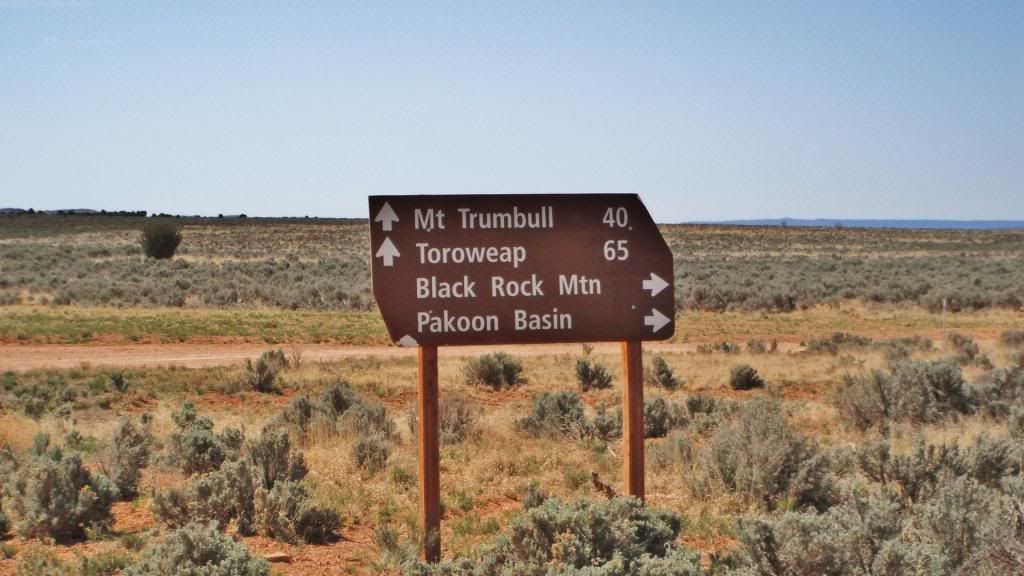 doing fine for about ten miles... then that patch fails. Dang!



I have a spare tube that will fit Trents wheel and give it to him... but when trouble strikes, it comes in bunches!! that new tube gets pinched while putting the tire back on.

Now what!? no on else has brought spare tubes... I have a spare tube for my 21" front tire... we have no choice but to schlub that front tube into that rear tire, creases and wrinkles and all... We decide we need to retreat and get some tubes in St George... so with our tail pipes between our legs... back to town we go!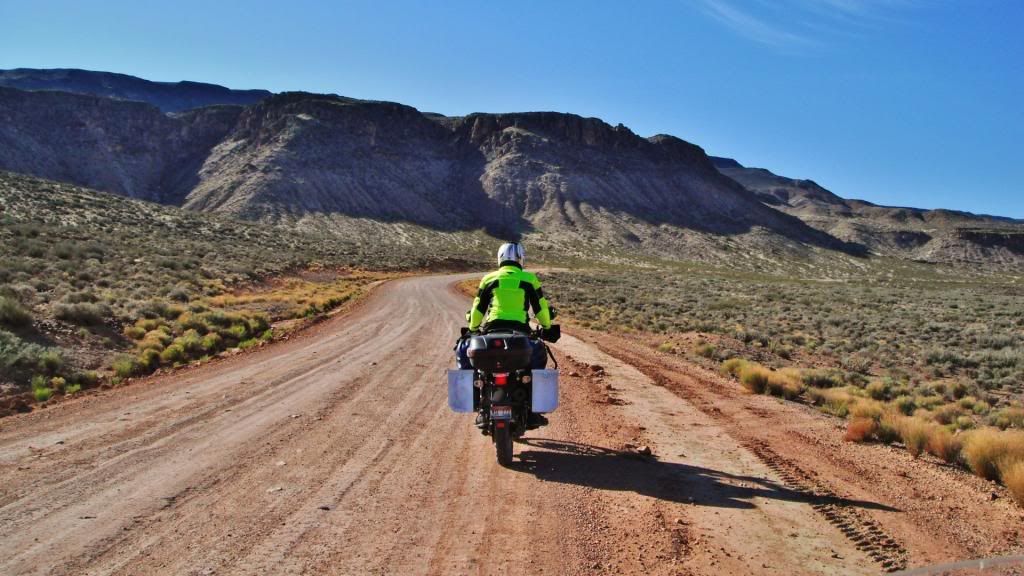 It's Saturday... it's 3pm in St George when we get back to town... St George is hosting an Ironman Triathlon competition and the whole town is shut down. We can't find any Dealers open who can sell us a couple of KLR Tubes... finally out of desperation, we try the Harley Davidson Dealership... who'da thunk it!?? they have a couple of tubes that will fit!... Never been so happy to visit a HD dealer!!
We get the tubes from the Hardley Dealer, get a new tube in the rear of Trents bike go out and get some dinner and kick back at my Dads place preparing to try again the next day. But now we'll be doing the entire trip in and out in one day instead of two... it's going to be a loooonnng day... we decide to leave at 6am the next morning...
we hope for better luck tomorrow!



end of day one!