You are hereRide to Jump Creek Falls and South Mountain Lookout
Ride to Jump Creek Falls and South Mountain Lookout
---
Originally, I posted this ride for Friday, October 17, 2014, on October 12. I only had one person sign up for this ride, and he had a schedule conflict and opted out the day before the ride. Needless to say, this then turned into a solo ride, but one that I enjoyed anyway. Located approximately 7 miles southwest of Marsing, the Jump Creek Recreation Site, maintained by the BLM, is a jewel of a Challenge site for this year.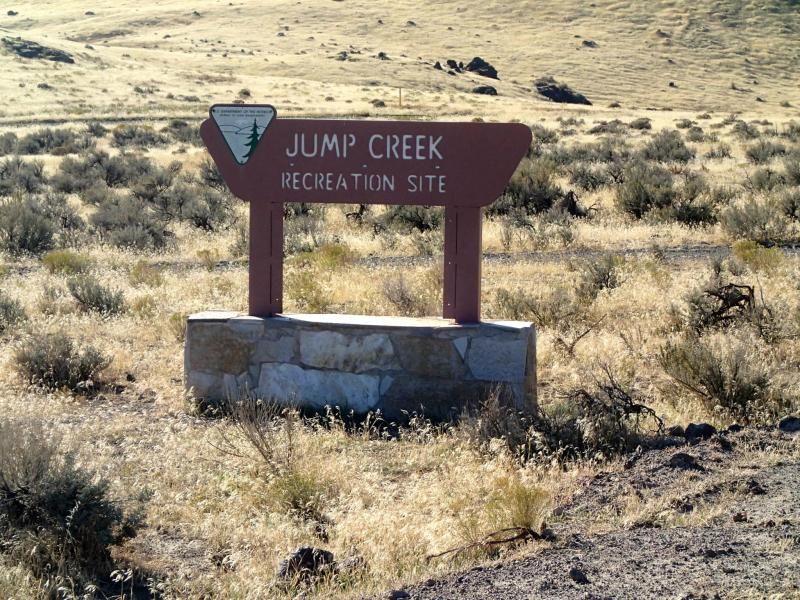 This site is open only during the day, and there are a few rules governing its use spelled out here.
More information regarding the location of Jump Creek Recreation Site along with a map, directions, facilities available, and more rules can be found in the BLM broshure found at this site: www.blm.gov/id/st/en/visit_and_play/places_to_see/owyhee_field_office/Jump_Creek.html
There are some additional regulations posted within the site.
Dispite this, there always seems to be those who think they are above the rules and regulations, often detracting from the overall experience others may have visiting there.
While there is no overnight camping permitted at this site, it does have a fire pit near the trailhead
for picnicing. Unfortunately, someone did not attend to their fire very well (perhaps not adequately putting it out prior to their departure) and it burned some of the surrounding foliage.
Recent work on the road leading down to the trailhead has made it easier and safer for visitors to get there.
Once at the trailhead, it is about a 1/4 mile hike to the falls. Along the way there are a number of small caves (empty volcanic gas pockets) that look inviting to explore. You will also ford Jump Creek, which can easily be done walking across the rocks at low flows. As the broshure mentions, this section of the path may be impassable at high flows.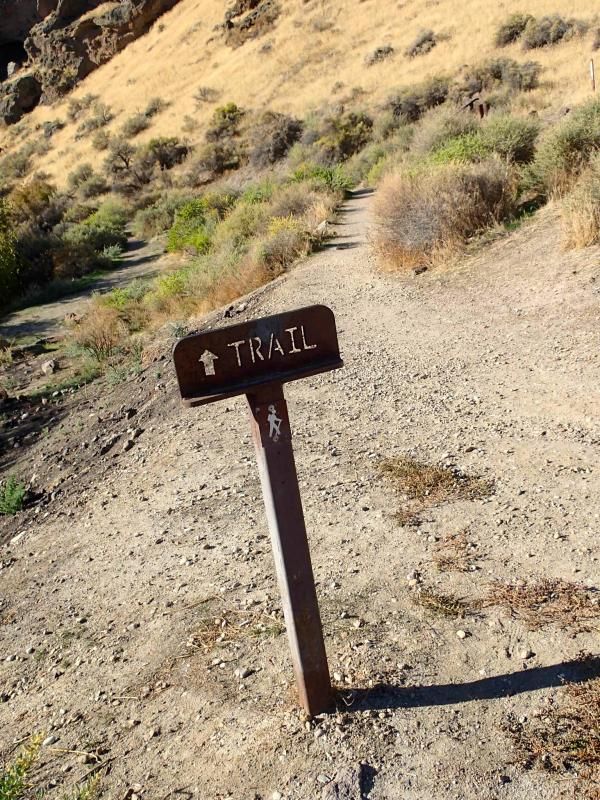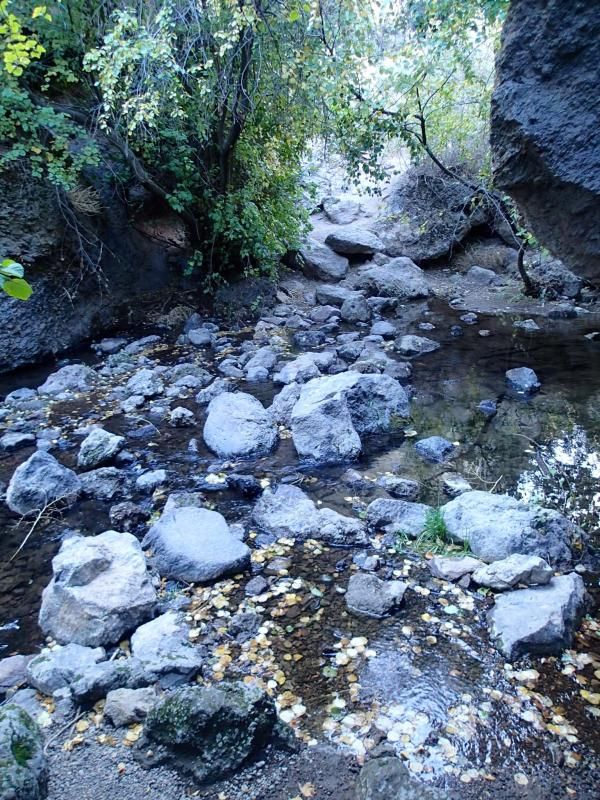 The canyon is quite extensive above the main falls, and Jump Creek, which is formed by number of springs, cascades over a number of smaller falls mostly hidden from view before it comes to the major falls located at the mouth of the canyon. Here Jump Creek flows over a 60-foot cliff into a large pool. The BLM broshure states that this large pool offers a refreshing swim. I will take their word for it since I did not bring my swimming suit on this ride; but it did look inviting.
The Jump Creek Recreation Site is a family friendly area to visit as attested to by Jason Abbott who visited there with his family earlier this year and did an extensive photo review of the canyon above the falls. As usual, his photos do much more justice to the beauty of this area than mine do. His report is located at this site: www.trailimage.com/three-prong-approach-to-jump-creek
There is also a short very steep trail leading up the east slope of the canyon near the trailhead that gives one a spectacular view of the falls and upper canyon.
Leaving the Jump Creek Recreation Site, I traveled to Jordan Valley then out Yturri Boulevard to Pleasant Valley Road (beginning of Owyhee Uplands Back Country Byway) to the southeast toward South Mountain. You will cross Jordan Creek.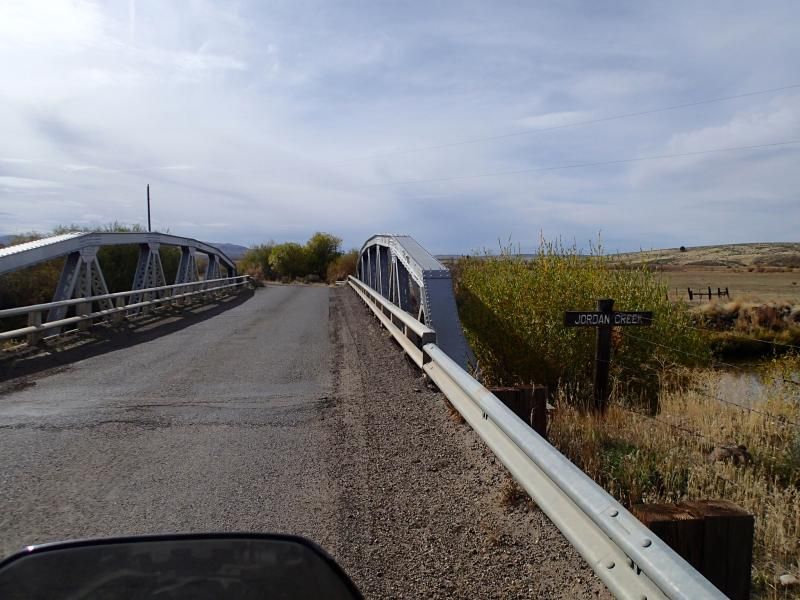 Shortly after crossing Jordan Creek, you will come to this junction on the Owyhee Uplands Back Country Byway. Take the left (east) fork toward South Mountain.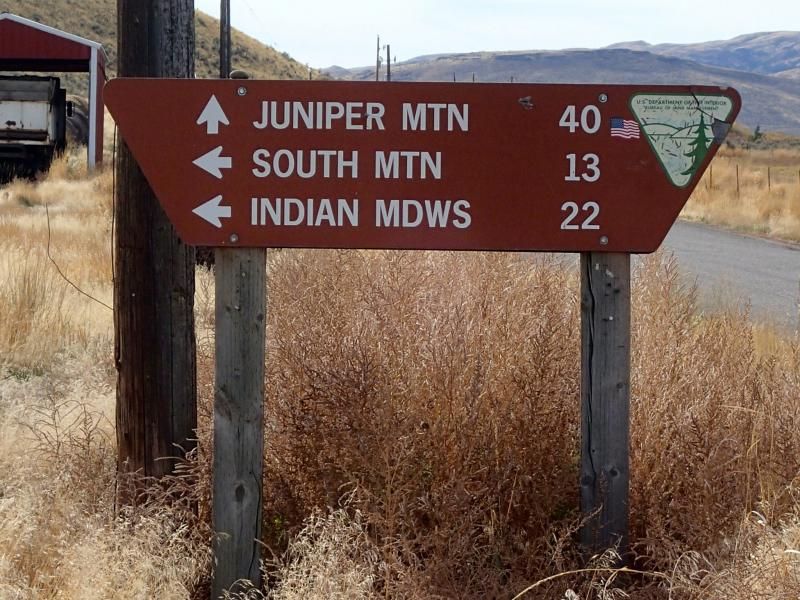 Six to seven miles later you will come to this junction. Take the right (west) fork toward South Mountain. The left one leads to Idahian Meadows. This portion of the road to South Mountain Lookout is better than the sign would indicate, perhaps because of all the mining traffic up and down this road.
The Berrett South Mountain Ranch is typical of the ranches in part of Owyhee County.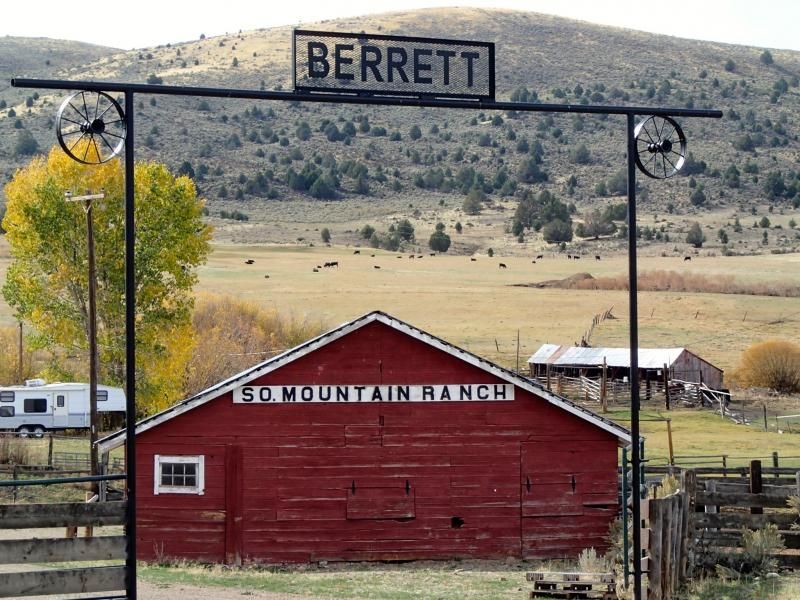 Farther up the road you encounter preparations for extensive revisions and improvements for this road, most likely a result of the Thunder Mountain Gold, Inc. activities on South Mountain.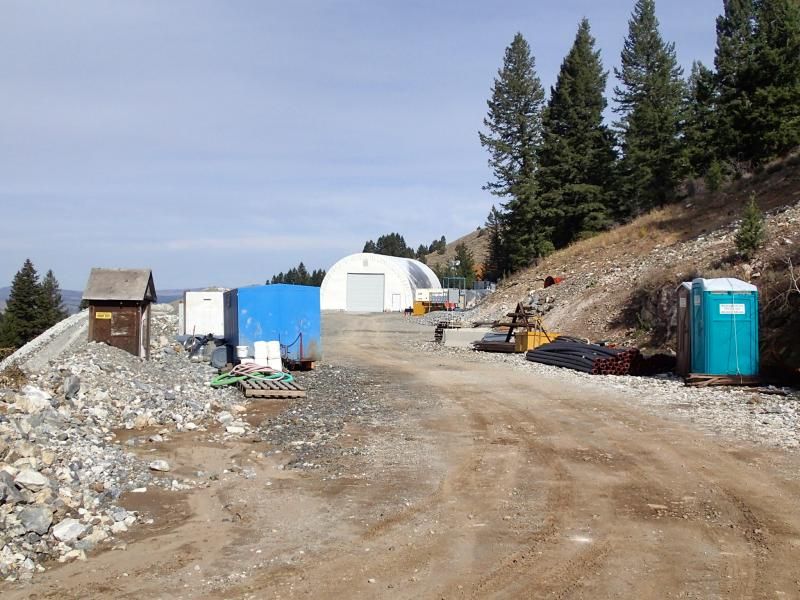 Just prior to the mining activities, there are a few picturesque privately owned cabins.
The fall colors riding into the lookout and at the lookout are spectacular. My photos do not do them justice, but you will get some idea from them.
This lookout is manned during fire season, but was closed at the time of my visit.
The round trip ride to Boise netted 240 miles and was a pleasant day ride, despite doing it solo. If you haven't visited these two Challenge sites this year, do so. It is not too late, it is easy riding, and they are well worth it.