You are hereThe "Hell's Canyon Ride to the Party" Ride
The "Hell's Canyon Ride to the Party" Ride
---
Club Ride
06/16/2010 - 4:00 pm
06/20/2010 - 8:00 pm
~900 Miles
Chevron at the corner of Hwy 55 and Beacon Light
Primitive Camping
Every 200 Miles
Pack it in, Pack it out
Difficulty Rating:
Important! By participating in any event posted here, you agree to abide by IAMC's terms and conditions. Click here to view the agreement.
Ride Description:
6/10/10 Update:

Note the new 4pm leave time. The change to the route required an earlier leave time.
Due to the nature of the ride, I've decreased the participants to 7.
With the route we have, and 200 mile range will ensure you have enough fuel to double back at any time, and get back to a gas station if we need to.
If we get near Hungry Ridge and are 'ahead' of schedule, then we can determine if we'd (or part of the group) would like to run Hungarian Ridge instead of FS221 (Pavement). However, it may not yet be cleared of downed trees.
6/8/10 Update:

Flooding has complicated the route north. This means that plans will likely change as Phil and I gather information about which roads are still open, and which are not. I need to point out that the chances of us back-tracking and re-routing are almost guarenteed at some point ~ if that doesn't suit you, then this isn't the ride for you. If you'd like to take another route, please feel free to do so. As of right now, Phil and I intend on taking our original route. The Forrest Service does not yet know the extent of the damage, which means that there are likly washouts they're yet aware of (such as the one pictured below, that the FS found just recently).
Make sure you have a 200 mile range. That way if we have to back-track, you'll have enough fuel.
Phil and I are headed out of town Wednesday after work, for the 'long way' to the Hells Canyon get-together. This is our 3rd 'annual' ride we've done, and it's one of my favorites. A large portion of the ride can be seen here:
http://advrider.com/forums/showpost.php?p=7151385&postcount=1011

We'd like to invite anyone who'd like to go, but would also like to make some 'suggestions' so that everyone is safe and has a good time.

1.) Be self sufficient. Carry a map (Benchmark is recommended), and a GPS is recommended. KNOW THE ROUTE in case you get separated or have to turn around for some reason. Carry tubes, tire irons and tools ~ even if you don't know how to used them. Someone will (Phil and I of course, but so do many other riders)… but you need to have the materials.

2.) Have knobbies on your motorcycle. We're likely to hit mud, snow and loose conditions because it's still early in the year. Make sure you've got adequate traction for your own sake, and the sake of the group.

3.) PACK LIGHT. I say again… PACK LIGHT. The lighter you pack, the faster you are, the less energy you expend, the safer you ride. Only pack what you KNOW you're going to need ~ leave the luxurious at home for this one.

4.) Be in shape. We're going to cover 900 miles or more over the course of this ride ~ many of those being dirt miles. If you're not in shape to ride 8 - 10 hours a day, then this is a ride you're going to need to pass on because you're not going to enjoy it.

5.) Eat nutritiously. DRINK LOTS OF WATER. Bring a Camelbak. We're riding 5 days in a row. Your body needs sufficient nutrition and hydration to maintain your energy.

6.) You're responsible for the person riding behind you. I can't stress that enough. That means you wait for him/her at ALL the turns (make sure you physically see the person make the turn), ensure you see him/her in your mirror every 5-10 miles and know that they're there and on the right path and safe If you're not comfortable with that idea of you being responsible for the person behind you, then this isn't a ride for you. Safety is my number 1 concern when we have a gorup this large over this many miles.

7.) Stuff happens on the trail. The time/mileage/route is subject to change due to weather, snow and mechanical issues.



Wednesday, we'll head north to McCall (all pavement to McCall, on Hwy 55), and get as far as we can before the sun goes down. We'll get fuel in McCall, then head north out of McCall (turns to gravel north of McCall). We'll stop about 20 minutes before sunset to put up our tents and eat dinner. We'll likely get somewhere around Burgdorf. Primitive camping that night, so make sure you've got food and water. Mileage for that evening would be around 120 – 150 miles (mostly pavement)
North of McCall



Thursday morning we'll wake up, and head to Warren for anyone who want to get a Challenge pic. If you're not interested in popping into Warren ~ you can relax longer at camp with a cup of coffee while a group of us take the 25 mile round trip to Warren, and we'll pick you up as we head into Riggins for fuel (assuming we get through French Creek ~ hopefully all the snow is gone by then… if you've not been on French Creek, it's very cool). After Riggins, we'll head back up the Salmon River and hang a left on Allison Creek and take it into Florence (A Challenge site). Out of Florence we'll soon hit twisty pavement into Grangeville (FS 221). Hwy 95 to Cottonwood for food and fuel. Out of Cottonwood we'll take gravel through Morrow and hopefully get to Hell's Gate State Park where there's showers. If the sun sets on us before we can get to Hell's Gate, then we'll primitive camp somewhere along the way (there are lots of places to pull of then pitch a tent including Black Pine CG, and Soldiers Meadow Res and Waha Lake) If we make it to Hell's Gate, the total mileage for that day would be around 180 miles (mix of pavement and gravel). That evening, assuming we make Hell's Gate, you can eat in Lewiston or get supplies if you need them.
Florence cemetary
The view from Allison Creek
French Creek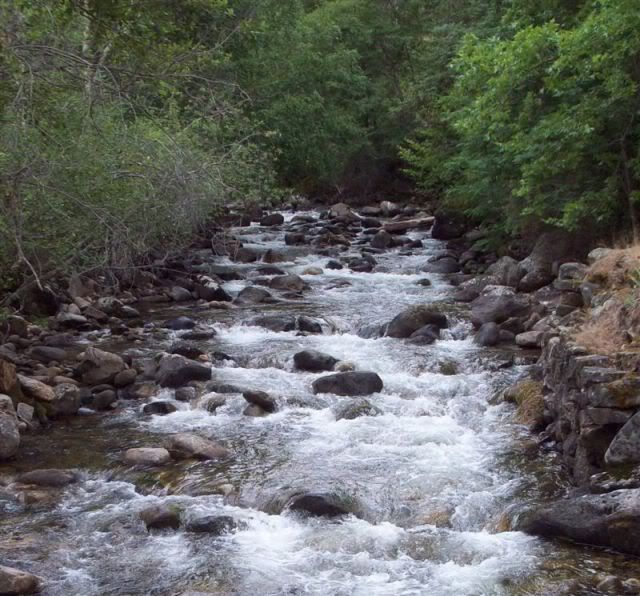 French Creek Rd.

The town of Cottonwood.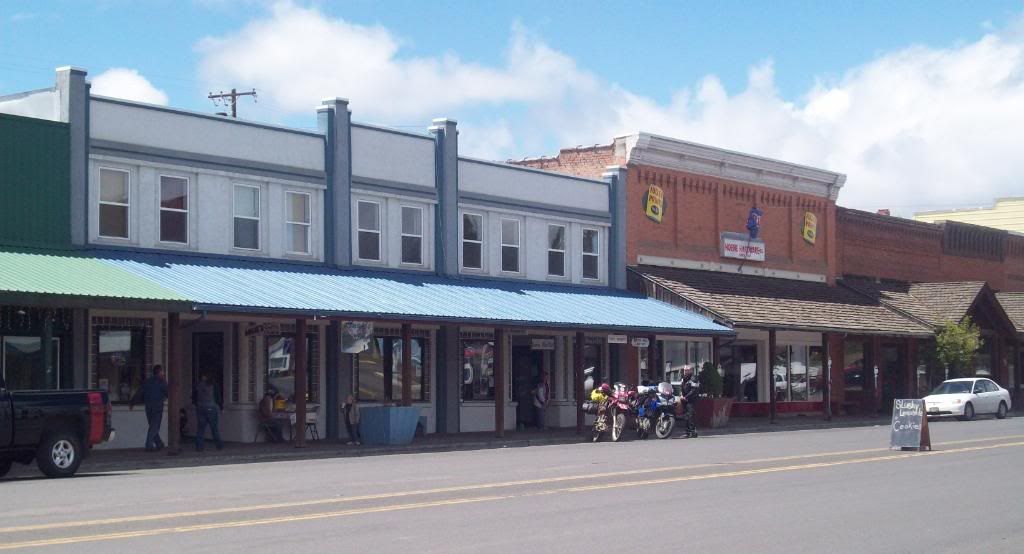 Near Morrow...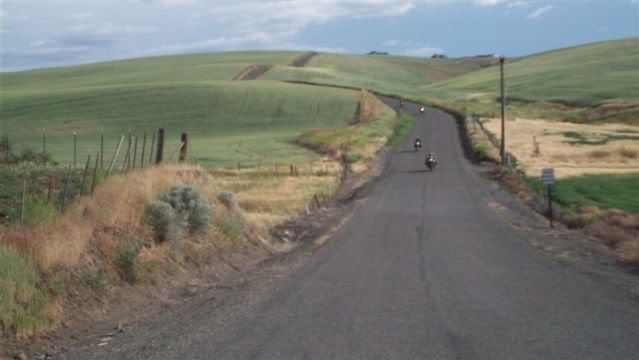 Friday morning we'll roll into Asotin for fuel. Some may choose to leave camp early and try to grab breakfast there. Out of Asotin we head south on 208 and head up (in elevation) Joseph Creek Rd (a really fun, very pretty level 3 road). We'll head out to Buckhorn Lookout (an outstanding view, if you've never been there). Then onto the always-gorgeous Zumwalt. FS 48 eventually turns into pavement, and we'll end up Friday evening in Enterprise were the rest of the clan will be.
Joseph Creek area...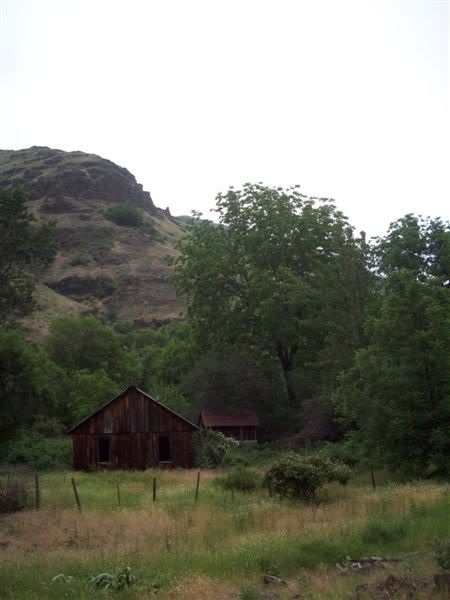 Barely level 3 terrain.
Near Buckhorn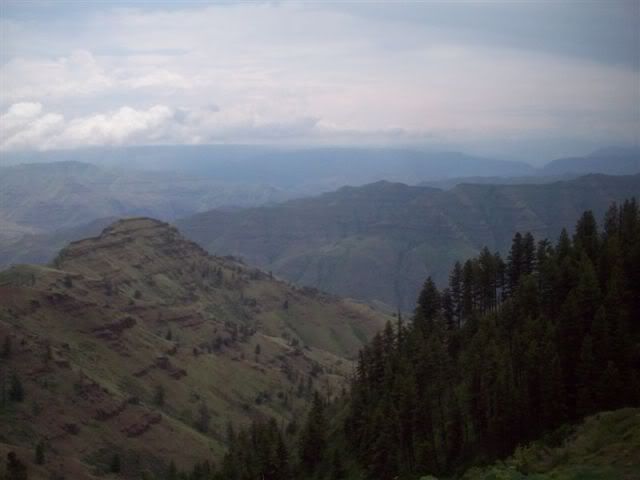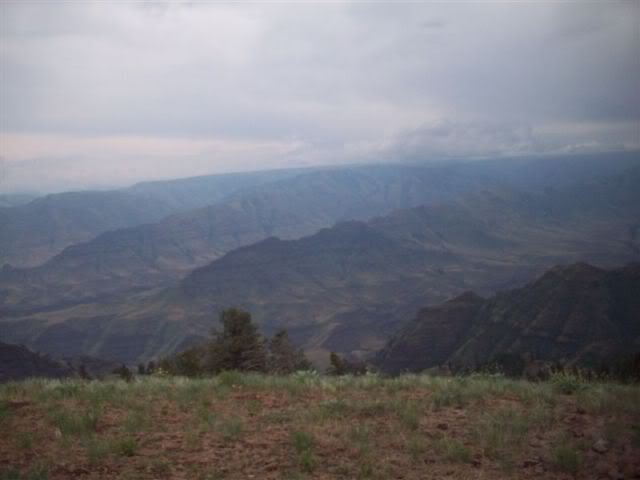 Buckhorn Lookout (another Challenge site)



Zumwalt
Saturday, I plan to hit Hat Point and Dug Bar if the weather permits. Others wil be riding various loops and 'there and back' sort of rides... just find one that suits you and head out. :)

Sunday, we'll swing through Joseph (amazingly pretty town), then down into Hell's Canyon via Hess Road (level 3 decent into the canyon) Through Oxbow, up the Kleinshmidt Grade, through Bear and into Council for fuel and likely lunch. If I've got the energy, I'll be going home via Indian Valley to Emmett, then hwy 16 back to the Nampa area ~ if I'm pooped, I'll hit Hwy 95 to I- 84 home. You're welcome to do either.
The town of Joseph.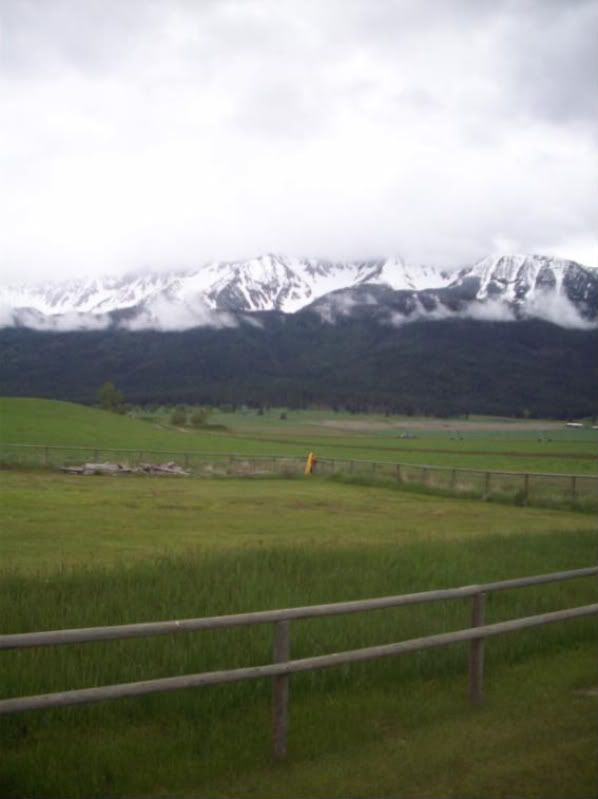 Near Hess Rd.
The View of Hell's Canyon from Hess Rd.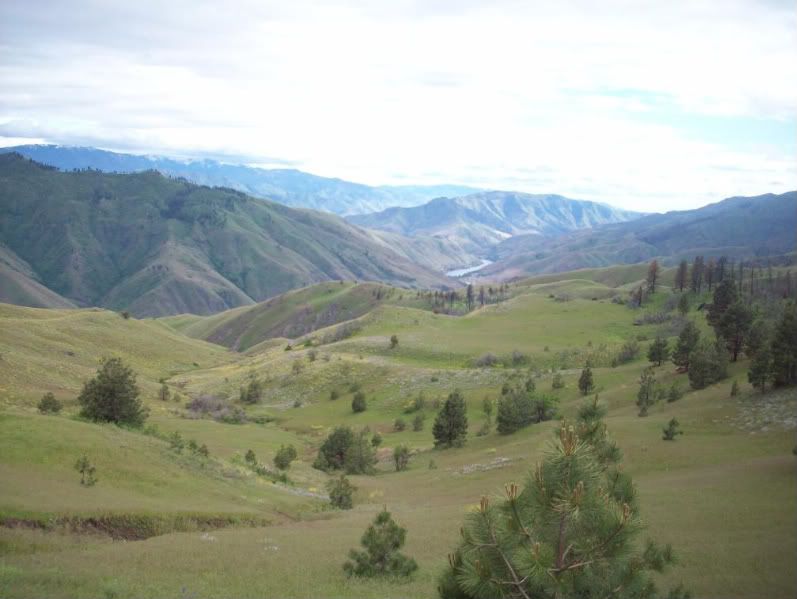 Kleinschmidt Grade (on the other side of the river).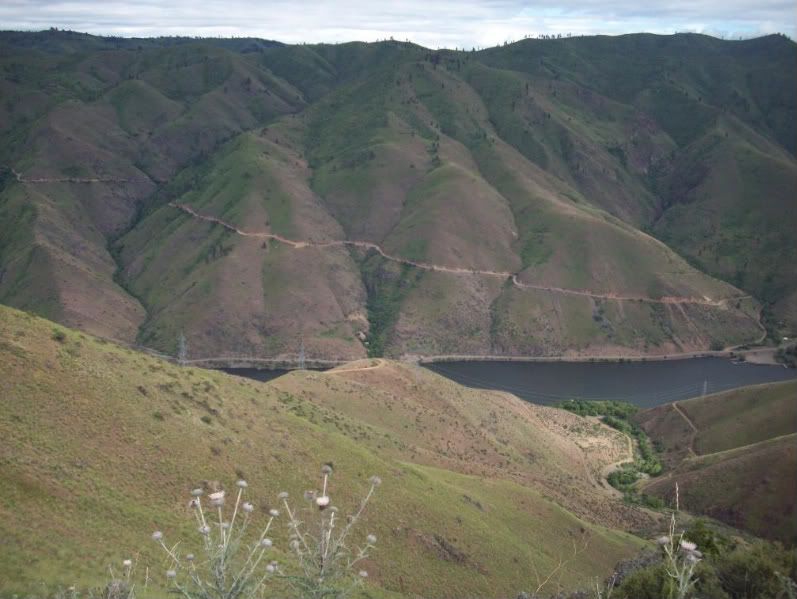 Near Bear, ID.

With the exception of the Dug Bar and Hat Point ride, all the fuel stops will be 150 miles or less (because any more than 150 miles, and I have to carry extra fuel.)
I've limited it to 7 folks ~ obviously Phil and I making up 2 of them. Any more than that... and it gets very difficult to keep everyone together and ensure the safety of members with us ~ esp given the conditions of the ride.
I've got a GPS route. Email me if you'd like it.
Pack warm. Last year it snowed on us when we were at Buckhorn Lookout. Be prepaired for 30 to 90 degrees (seriously).
Contact Information:
RyanWilliamCantrell@yahoo.com (This information has been provided by the creator of this event page.)
Ride Roster
Attached Files