You are hereThe "Modified Spring Poker Ride" 4/21/12
The "Modified Spring Poker Ride" 4/21/12
---
Since we had the time and wanted to ride all day, we kinda "modified" the ride and added our own little twist to it... it was fun to meet some of the IAMC members and participate in the first part of the ride to Mayfield and Canyon Creek Station...
Mortimer Moose (Morty), has been itchin' all winter for a good long ride... he's pretty good luck, so I agreed to take him along...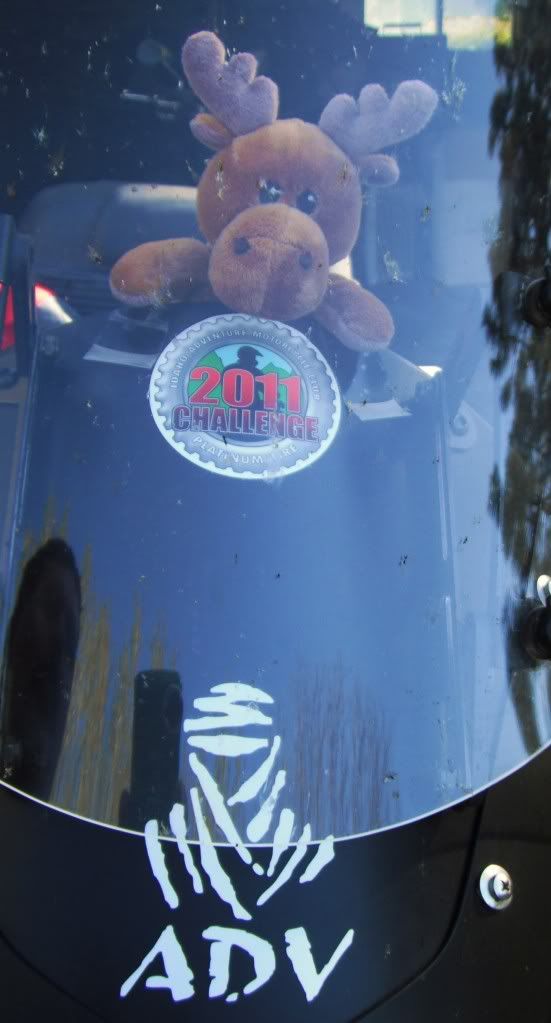 The Group gathers at Bad Boy Burgers... I got there at 0745, but the doors were locked, so I went across the street to Jerry's and had steak and eggs... turned out to be a good choice...
Capt Ed reviews the plan and ride protocols before we head out...
with every thing settled, the group prepares to mount up...
first stop; Mayfield, at one time an active farming community that sponsored dances that drew folks from all over the Treasure Valley, this was a happening place in it's day...
time and vandals are taking their toll on the old community center/dance hall...
then on to Canyon Creek station, a stop on the Oregon Trail where weary travelers could rest and recruit their stock...
we had a pretty big group on the ride, around 26 I think... this makes for lots of bikes and lots of dust!!... and we were strung out for miles...
Ron was riding Sweep and keeping the stragglers accounted for...
It was here that I and my friend Trent had planned to head West... we bid farewell to the big group and headed into Mountain Home and then Grandview... Morty and the bikes decided they needed drinks and fuel as we had a bunch of miles ahead of us...
Then it was on to Oreana and the cool little church on the corner of Oreana Loop and Bachman Grade roads...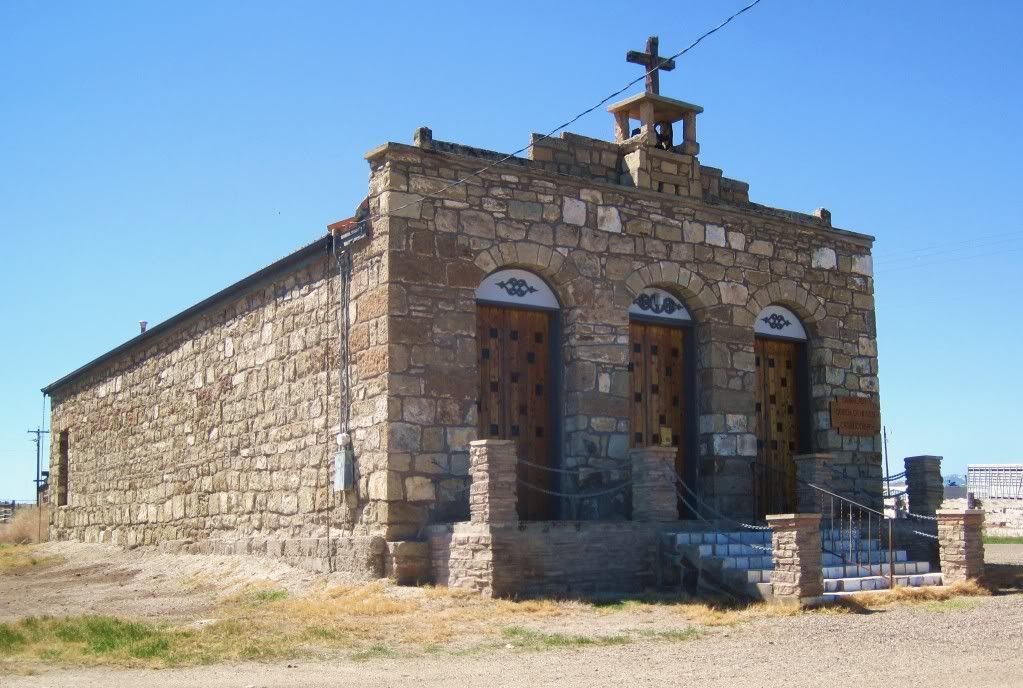 Heading out across the flats toward Bachman grade... the road had lots of deep gravel on it and at times was like riding on marbles... but great views!!!
getting close to the top of Bachman grade, where we stopped and ate our Subway sandwiches that we picked up in Mtn Home
We went on over to Triangle and then headed Northwest on the Flint road to Jordan Valley, the Flint road hasn't been maintained this year and at times had some challenges and was a lot of fun!... a bit of water...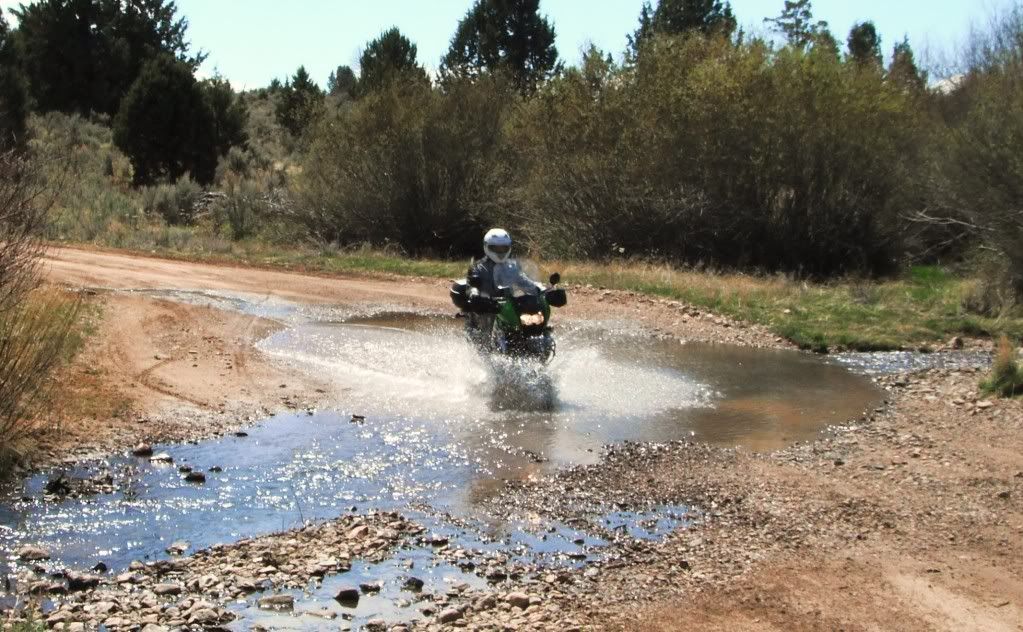 and muddy ruts that would make your bike take a nap if you weren't careful...
we saw lot's of flora and fauna... I'm not sure if a cow qualifies as fauna, but hey... it's what we saw the most of!! ;o)
The mining town of Flint is up this road, one of the IAMC 2011 Challenge sites...
This huge bulletin board was near where Flint Creek road crosses Jordan Creek... me thinks the gov boys might be over regulating things just a bit!!??
South Mountain... there is a lookout on top that is part of the IAMC 2012 Challenge... might be a few weeks before anyone gets to it with all the snow...
Morty thought the view was outstanding!!, even through my bug splattered wind shield!...
coming into the head of Jordan Valley, with Jordan creek down there... Ranchers burning off old grass... wondered why it was so hazy today!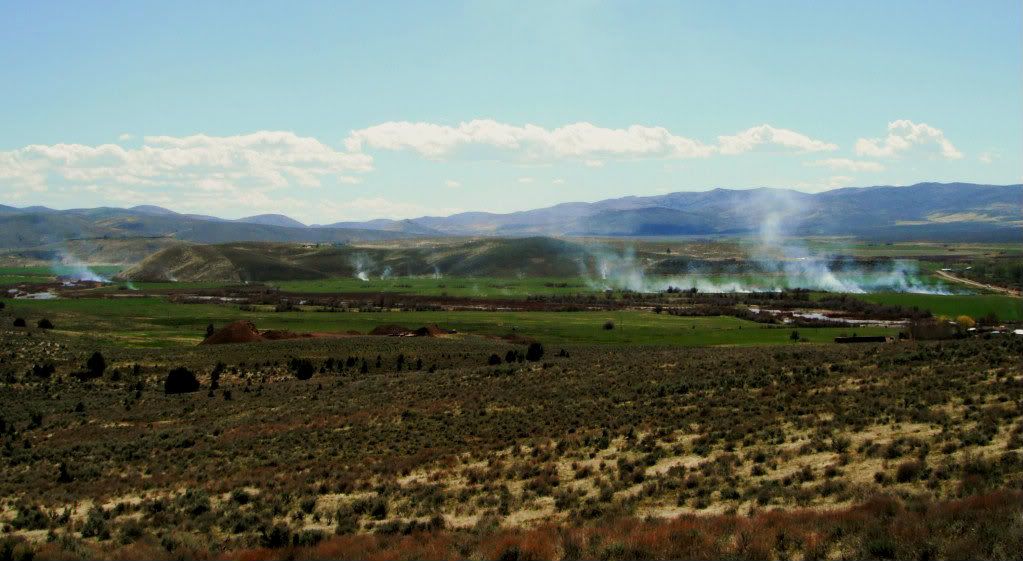 the end of Flint Creek road and onto the Owyhee Scenic Byway... the sign to where we came from...
lots of cattle and cattlemen working today...
it was a great ride, a great day, with good folks, both in the big group and our little group... love dual sport MC's!!... about 220 miles and 8.5 hrs, we were back in Boise at 1730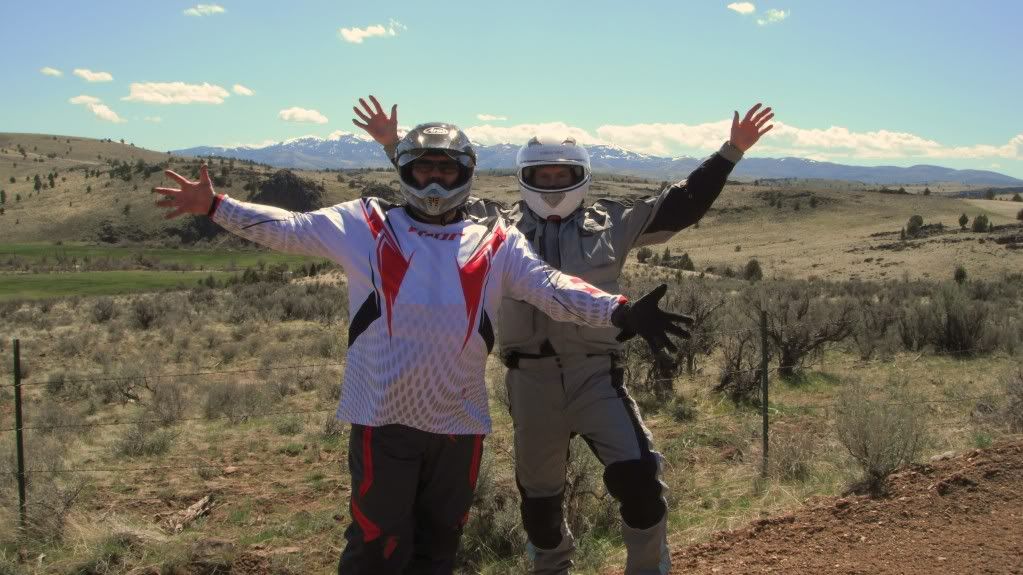 Oh... can't forget a pic of our trusty steeds... they perfomed flawlessly today...
parting shots... ride safe... ride often!!