You are hereThe IDA-NEV High Desert Ghost Town Tour... #1
The IDA-NEV High Desert Ghost Town Tour... #1
---
My friend Trent and I originally planned to go to the Grand Canyon this past weekend and ride down to the Toroweap overlook and environs... but family issues changed that plan,
we still had the time scheduled off from work, so we decided to take a few days and do a local ride... and while at it, pick up a few IAMC challenge sites...


We decided on a tour of the IDA-NEV high desert to visit some of the IAMC challenge sites which would take both of us to some country we'd never seen... We were all set to head out at noon Friday... only problem was... it looked like this!!


This was not good!... we waited a couple of hours, even considered calling the trip off,
the High Desert roads get extremely slimy when wet and we didn't feel like fighting the gumbo for three days...
finally we came up with a solution... we'd change our route... and give those desert roads some time to dry out... so instead of starting out toward Jarbidge like we'd planned, if we had to ride in the rain, then we'd do it on Tarmac... we had to go Wells NV on this tour eventually, so we decided to head for Wells first... here we are ready to leave and get a good drenching...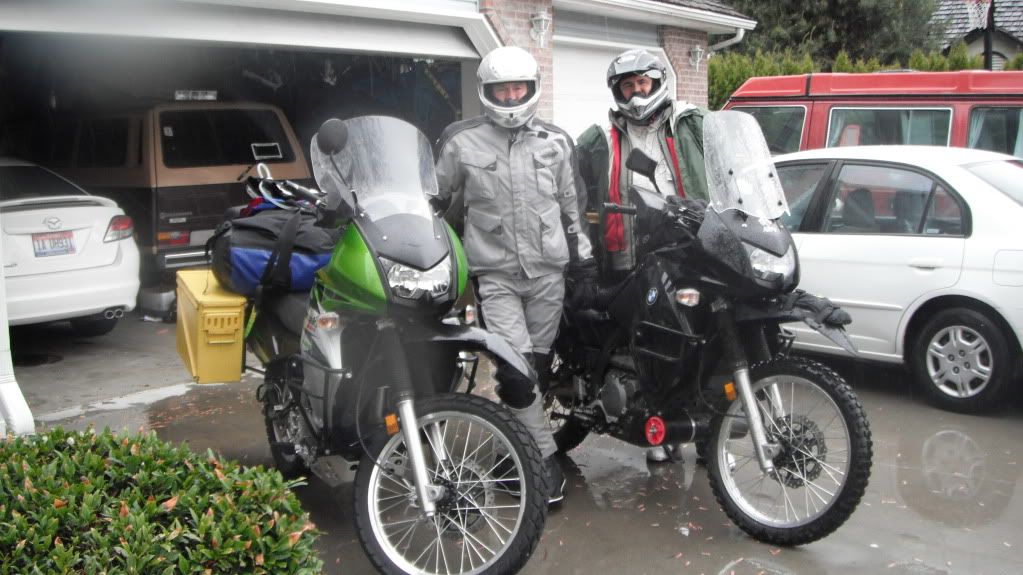 We battled the rain down past Mountain home and then the rain started to lighten up, finally by Glens Ferry, it stopped, only problem was, the wind didn't stop... it was blowing steady at 40mph with gusts up to 50mph... lots of fun if you like riding your bike at a 45degree lean for miles on end... it was also friggin COLD..., by the time we got to Jackpot,we were frozen and considered just stopping there, but decided we would push on to Wells... when we got there, we were hammered and wussed out... instead of camping per plan, we went to Motel 6 and ate at Subway!! total cop out!! we were ashamed...

When we got up on Saturday morning, it was 25degrees... hmmm, maybe we made the right decision after all!
We were heading out to an abandoned town called Metropolis... it is about 15 miles North West of Wells, we put on all the clothes we had and headed out... on our way, we passed the old California Emigrant road that ran from Fort Hall Idaho to California by going past the City of Rocks, down the Humbolt river and over Donner Pass...




just as we pulled up to this California Trail marker, Trents exhaust fell off!!
fortunately, the bolt was stuck inside the inner heat shield of the muffler, so all we had to do was bolt it back on... lucky!! we had it back together and were on our way in short order... while we were repairing Trents muffler, a guy in a jeep drove by and asked if we needed any help, we didn't but thanked him for stopping to check, he said his grandfather had been born in Metropolis in 1910 and had built the monument marking the old town site... pretty cool... here is the monument his Grandfather built...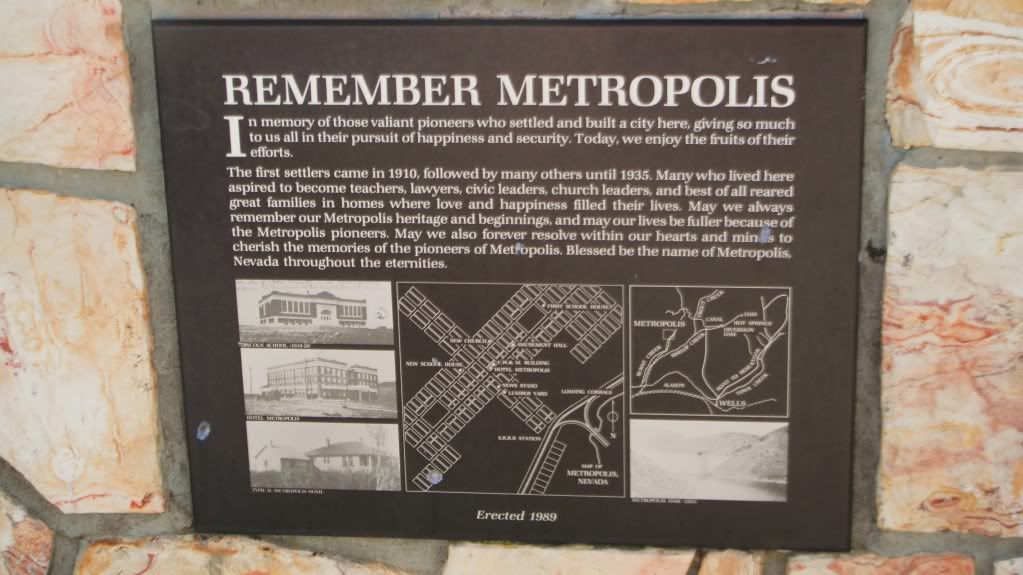 here is a pic of Trent standing on the second floor of what is left of the School...




and looking from the school towards the Ruby Mountains...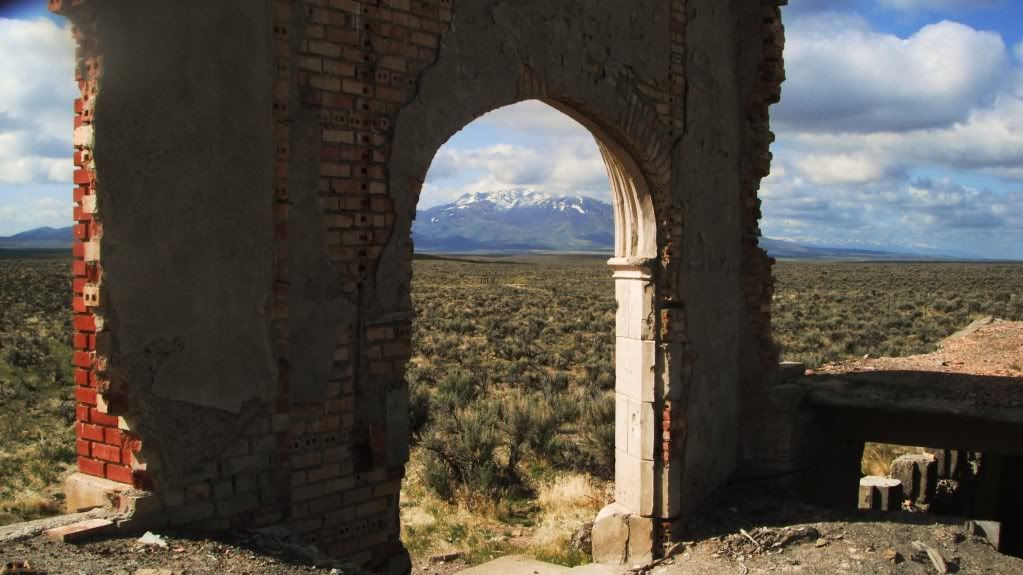 Then it was on to Elko for gas and to prepare for the next leg... we knew we had about 190 miles from Elko to our next available gas at Jarbidge NV... that's if the roads were good and we had no detours or closed roads... so we each took a small emergency supply just in case... this would turn out to be a life saver!... more on that later.
After Elko, we headed for an old gold and silver mining town called Tuscarora...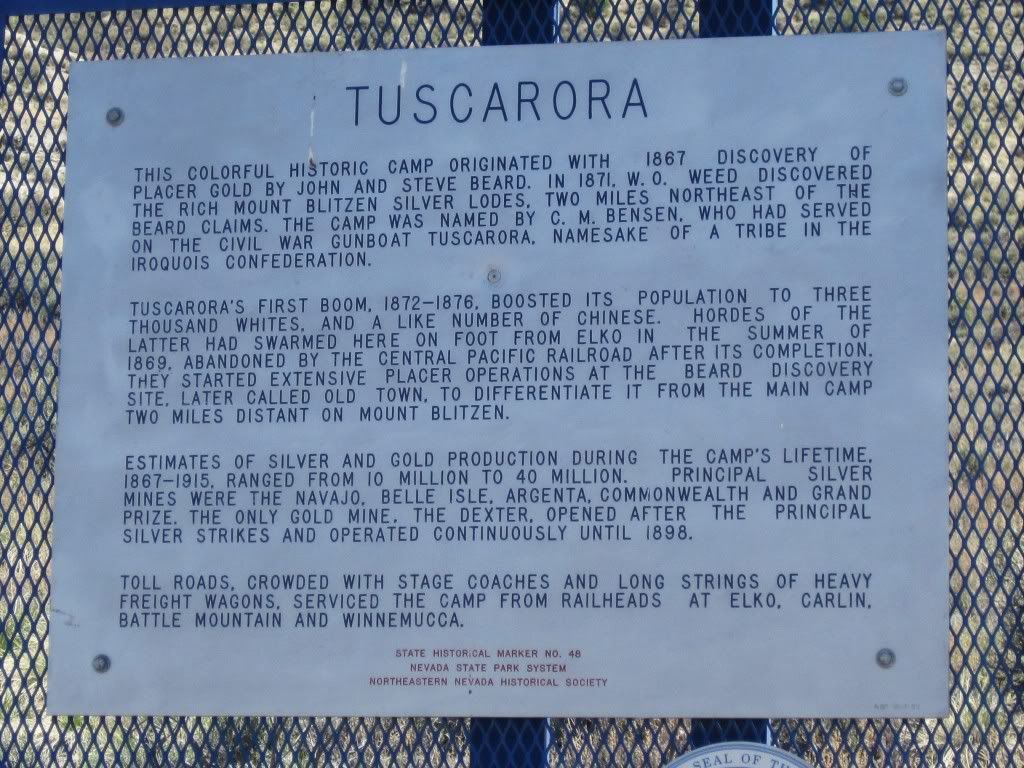 it had a very old cemetery that had some interesting head stones, some not stone at all, but the original wood markers more than 100 years old...




the climate is so dry in Nevada that the wood has lasted that long... pretty amazing...




some of the grave sites were very ornate with imported wrought iron fencing and fancy marble stones




the town had over 5000 people in the 1880's, but just a few now...




a relic from the past...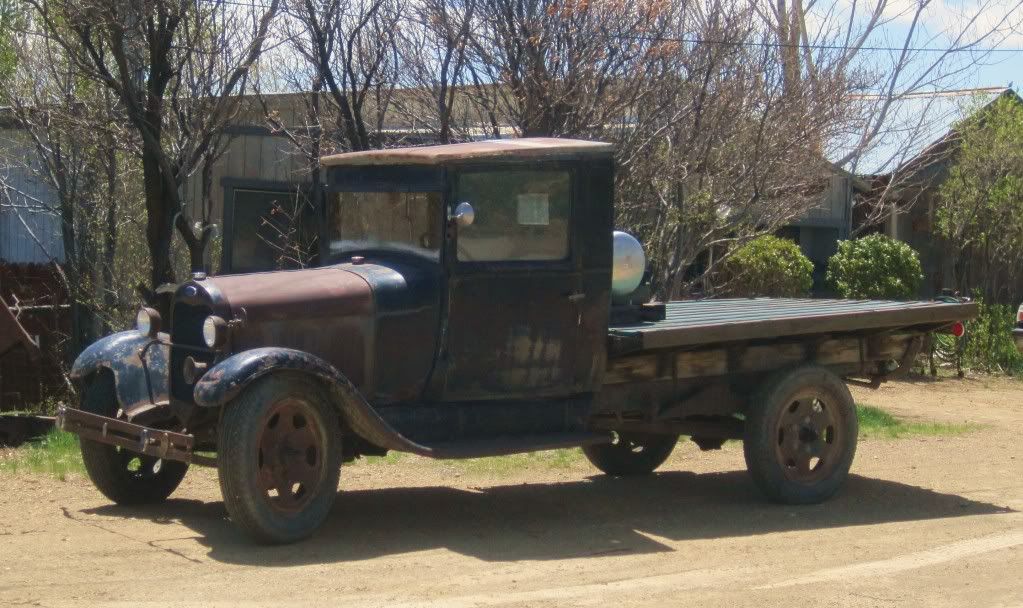 From Tuscarora, it was on to Charleston... more here:

http://www.ghosttowns.com/states/nv/charleston.html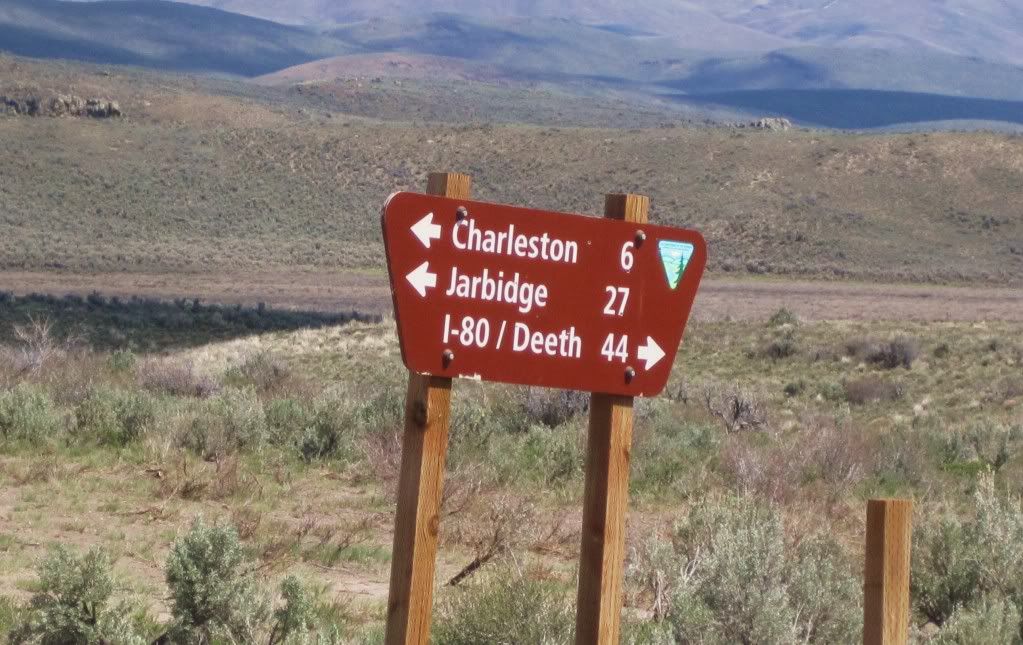 Charleston is kind of a creepy place... there is this old building there that is part ruin, part new(er) construction, and totally funky... it is built over a creek, and is furnished with an array of odds and ends... there was a sign out front that said "come on in" we did, no one was there, but you could tell someone had been or still does live there... very weird... not one lock or door knob on anything...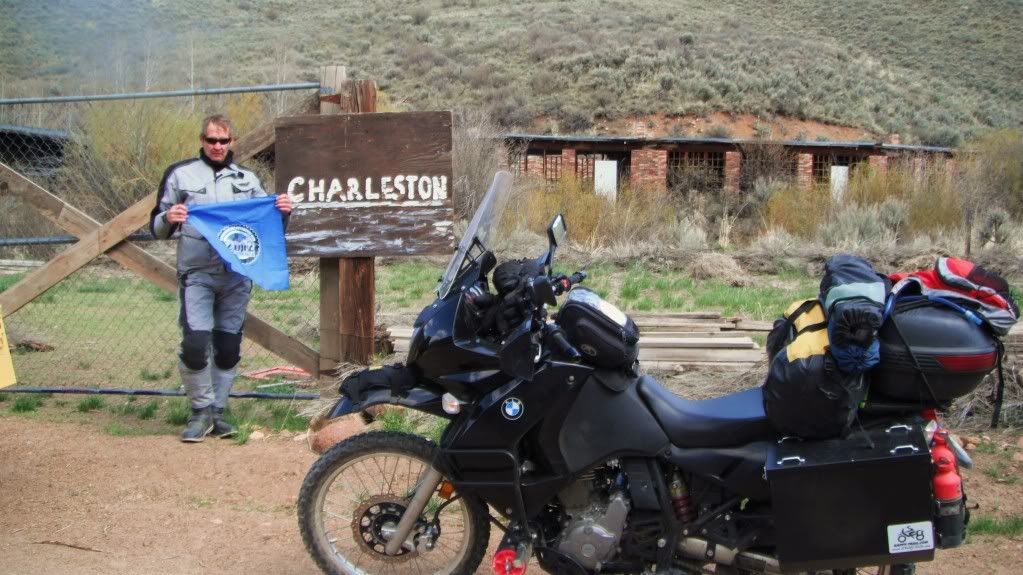 bridge across the creek to get to the building... rickety!!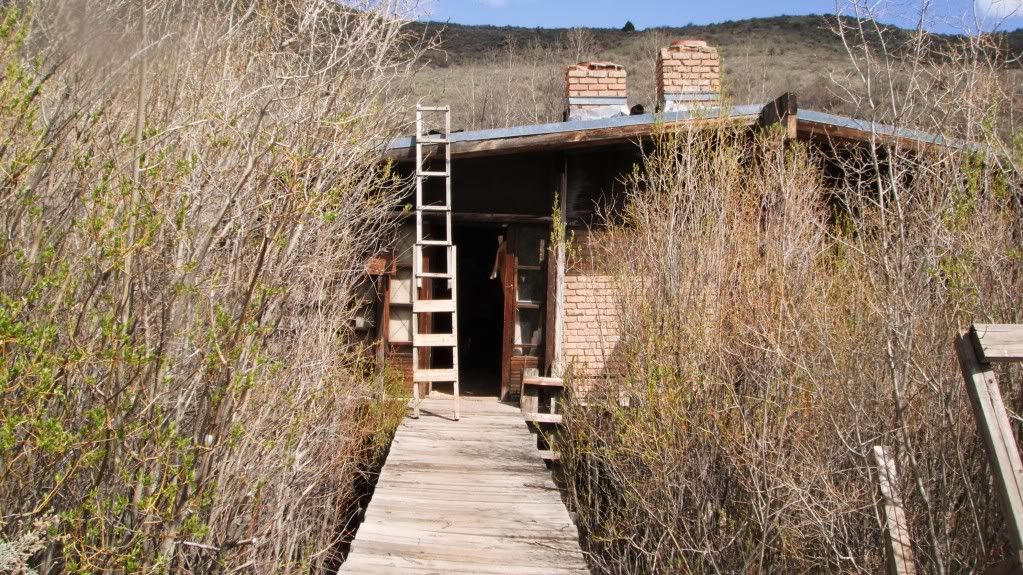 the interior decorator must have worked in a Vegas lounge??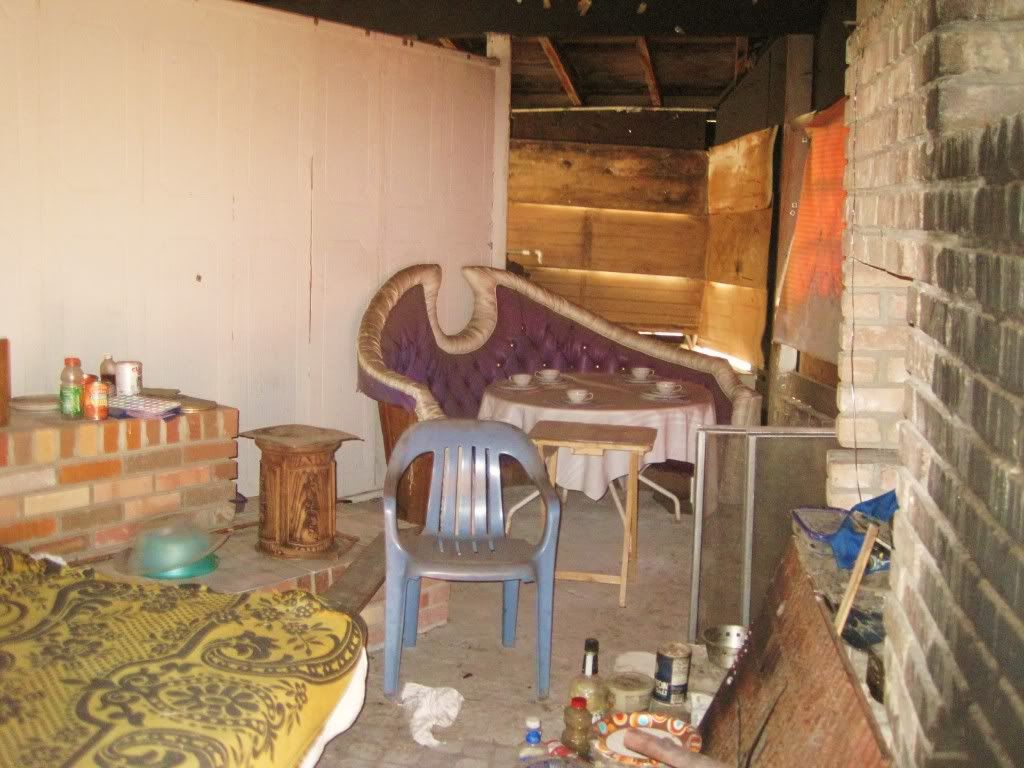 maybe this was someones dream of building a motel in the middle of no where... dream gone bad??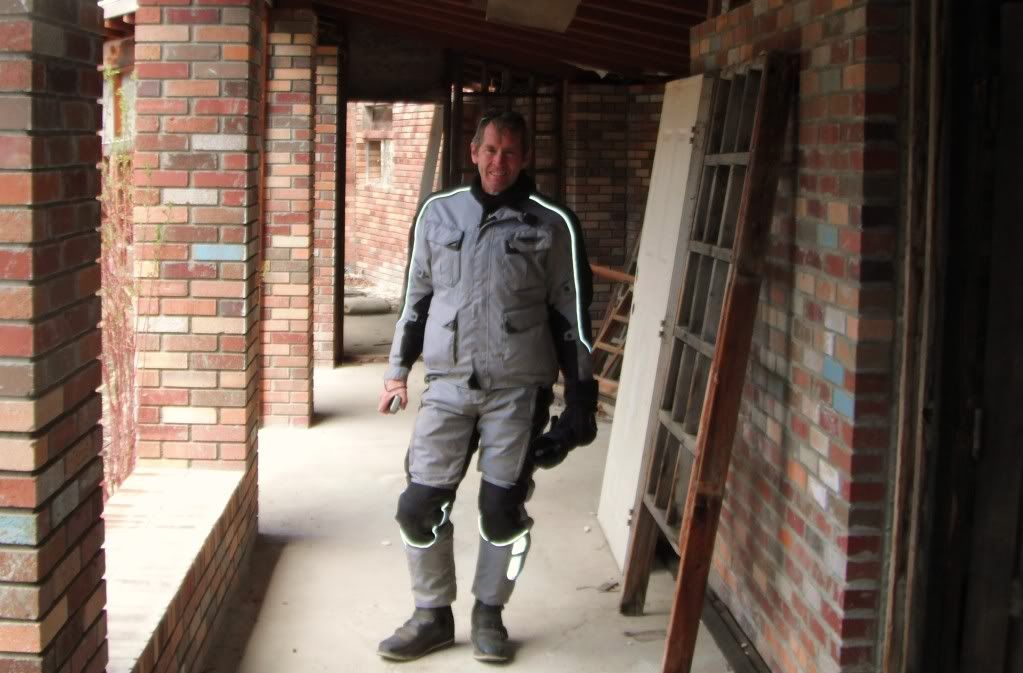 anyway, this place gave me the creeps, so it was time to move on to our next objective, Rowland... but we weren't sure if the road we planned on taking (NF road 67) was passable... conflicting reports from the NFS and Elko County Sheriffs office... more on that in part 2!!
Note: All of this ride is level 2 riding except for NF road 67... more on that in part 2