You are hereRide to Mineral City and Indian Valley 5-28-12
Ride to Mineral City and Indian Valley 5-28-12
---
I posted up a ride over on the Boise Riders Thread a few days ago for a Memorial Day ride... Carl and Mike responded to my invitation to ride and we met up at the Flying J on 20/26 and I-84... we weren't sure if we would head South to War Eagle/Ruby City or North up to Mineral City... after three days of rain in the area, we decided the Owyhees could have some muddy and slick roads, so we opted to go North to Mineral City...
Off we go, unfortunately, we had to ride some tarmac to start, but stayed off the Interstate by taking secondary roads to Payette, then 95 to Weiser... from there, we headed up Johnathan Rd over to Brownlee Res, then planned on taking Dennett Creek rd up to Mineral...
off we go... a bit of tarmac to get started...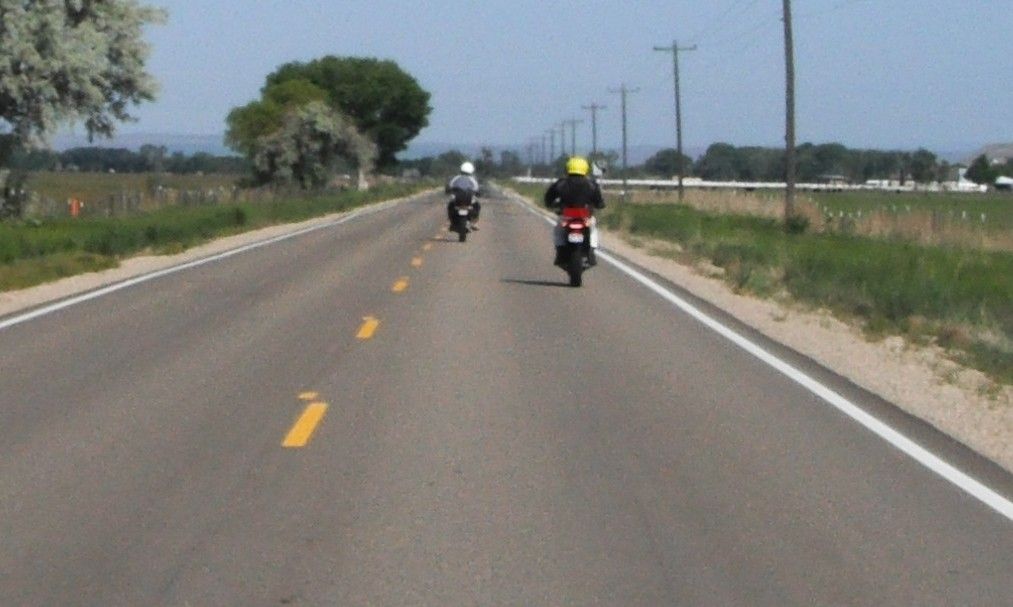 We had considered trying to get to Mineral City by going up Mann Creek Rd and then over the pass and down to the old town site... but we weren't sure if that road was open, so we opted to take Johnathan Rd North out of Weiser over to Brownlee Res. then down the Reservoir to Dennett Creek
Johnathan Rd with Weiser in the Valley beyond...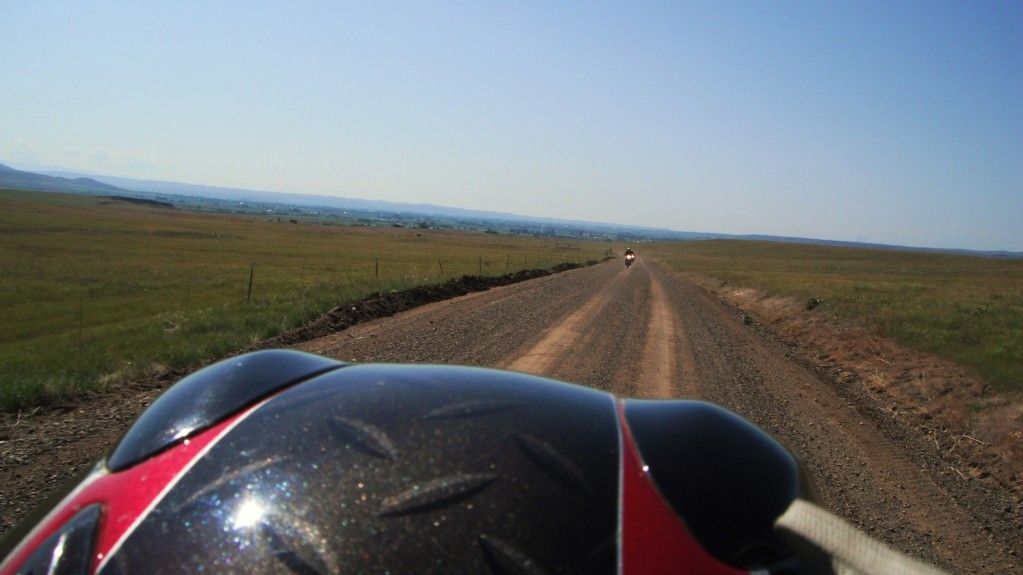 the road was in good shape, here's Mike nearing the top of the pass to Brownlee with Carl coming up...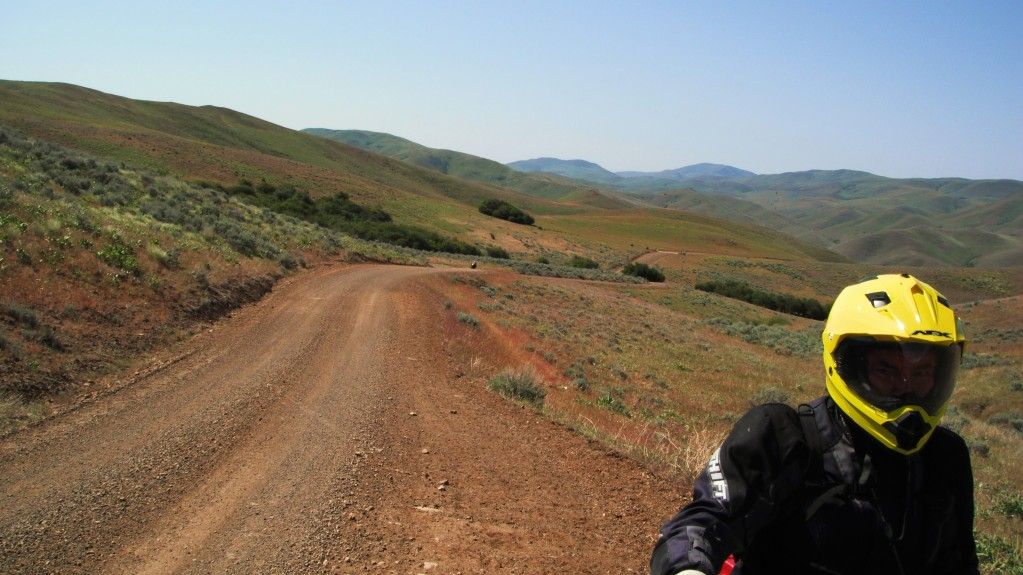 the road dropping down to Brownlee Res., the Mountains were nice, but too far South to be the Wallowa's... anyone know which Mountains these are??
Brownlee Res looking North... Oregon is on the other (West) side...
The rocking M Ranch sits at the mouth of Dennett Creek, I believe they use it as a hunting and fishing lodge?...
it doesn't look like anyone is keeping the place up lately...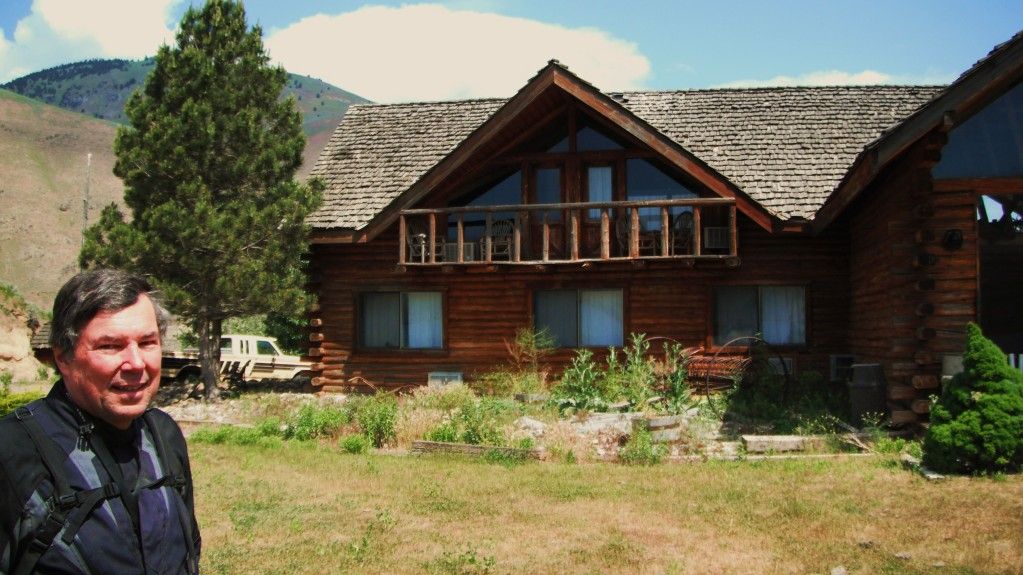 neat old wagon at the Rocking M... doesn't look like it's gone anywhere for a while...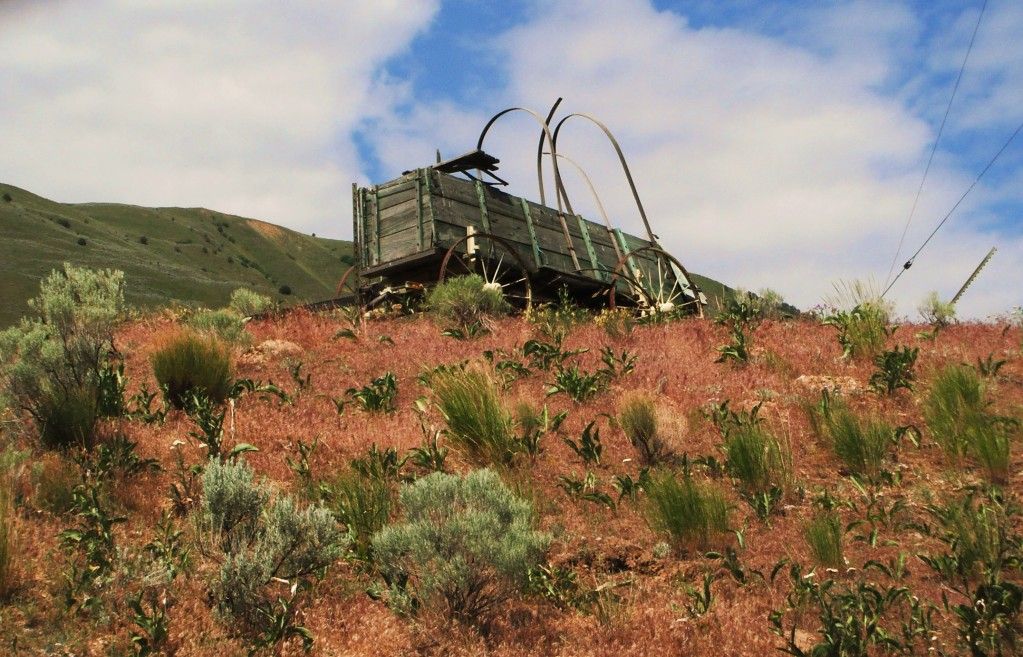 View Looking South up Brownlee Res. from Rocking M Ranch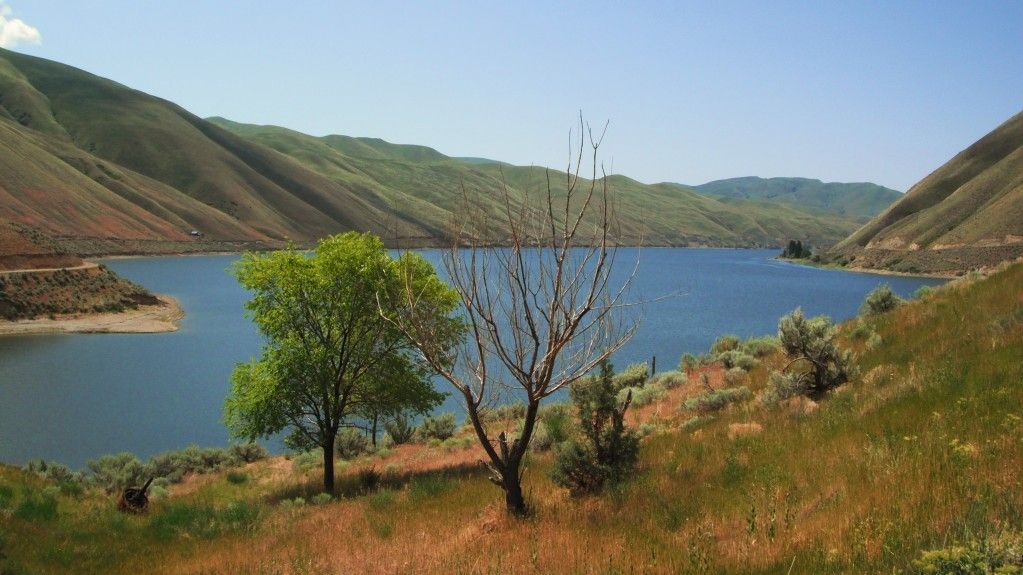 Strange Slag or Charcoal pile along Dennett Creek... for what?? powering oar crushers??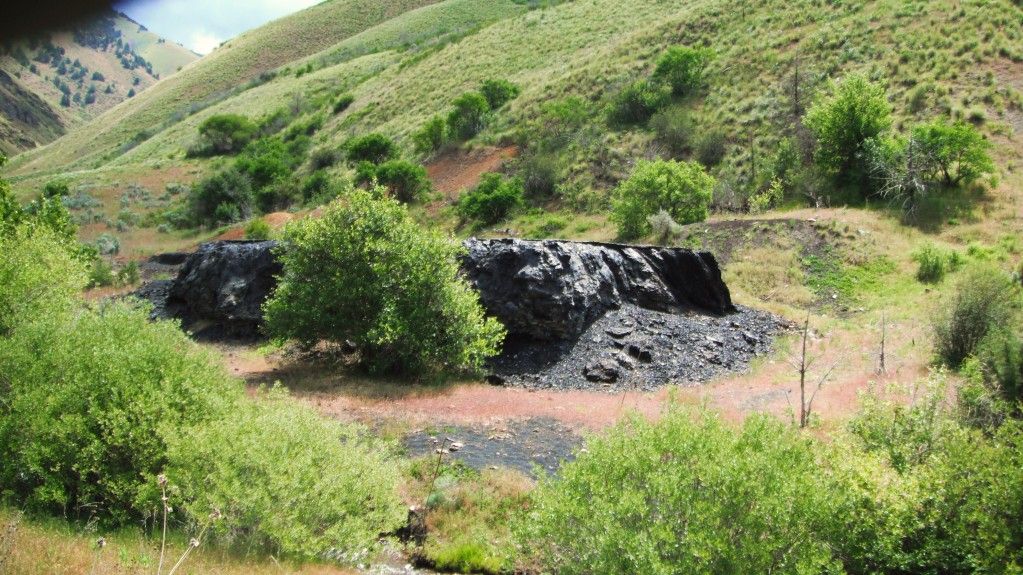 Mineral City, a couple of buildings left standing...
our trusty steeds at Mineral City...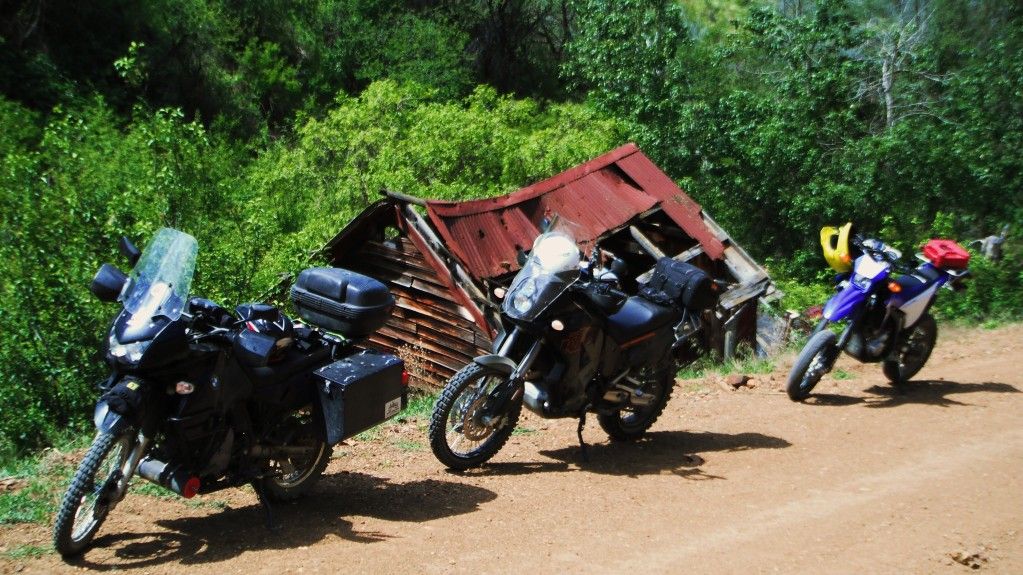 Mike and Carl at what is left of Mineral City...
anyone know what this is for??
we think this was the site of an old Gypsum Mine...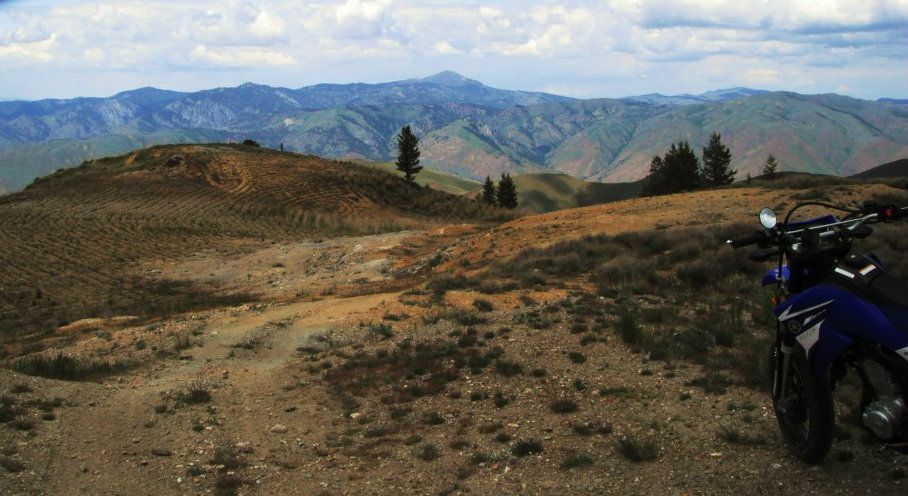 top of the pass between Mann Creek Drainage and Dennett Creek drainage, looking West into Dennett Creek
the roads were in great shape... a bit of rain one or two days ago, not much dust and no mud... Perfect!!
view looking South East, down Mann Creek toward Mann Creek Res.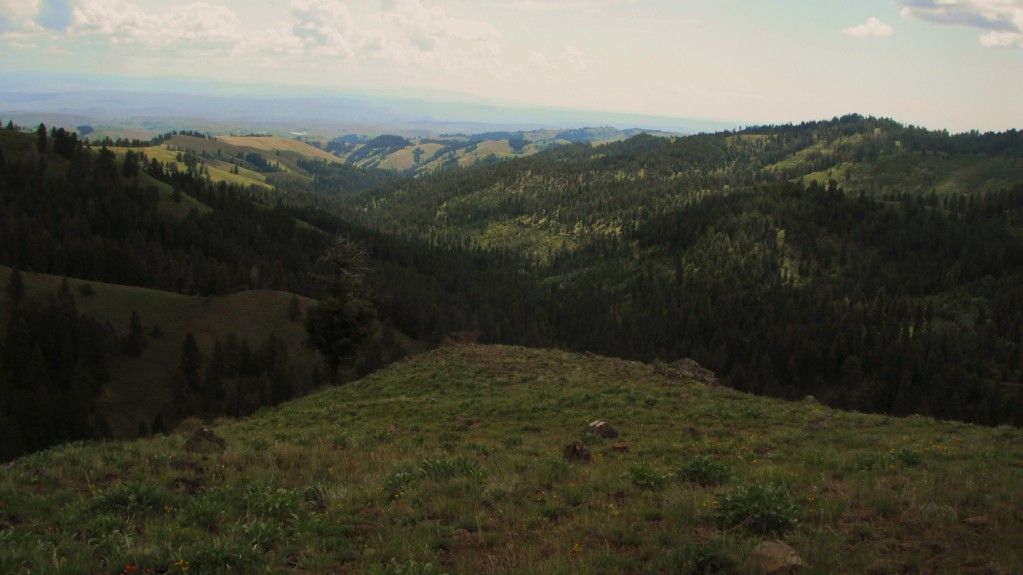 at this point, we had completed the ride we had started out to do... but it was only 1:30pm... we had lot's of time on our hands... sooo, we decided to go exploring... none of us had ridden the roads from Indian Valley South toward Emmett, so we decided to give it a try and see what we would find... We headed East on Farm to Market Rd and then to Crane Creek rd... heading East on Crane Creek Rd with the "West Mountains" on the horizon... is that confusing??
Ok... where are we??
ADV salute!!
we ended up on Big Flat Rd, heading South... this is the North side of Squaw Butte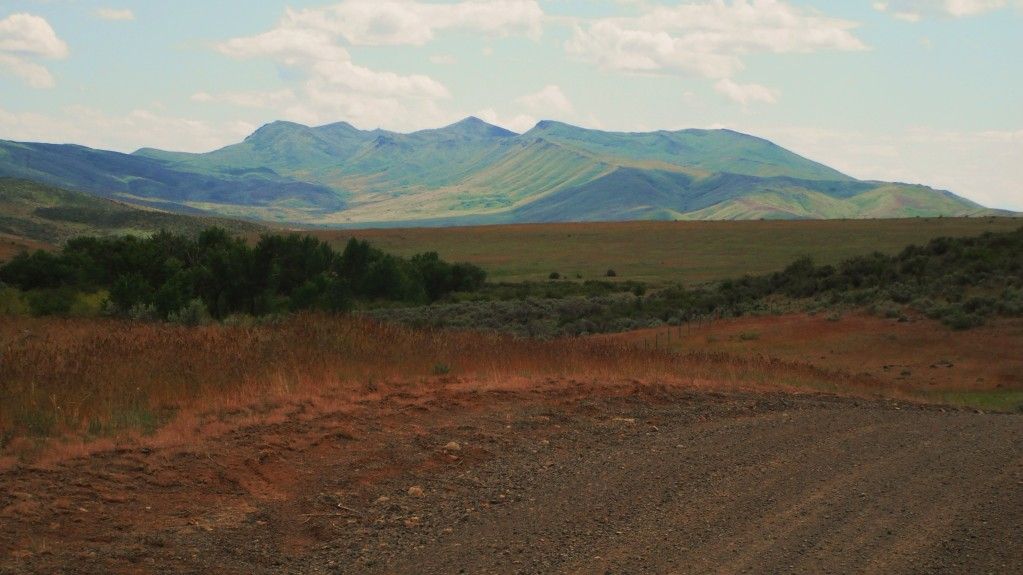 heading out of the hills on Willow Creek Rd... ride nearly over!!
when we got to Emmett, we each went our separate ways... Carl to Boise, Mike to Caldwell and me to Letha to check on the stock at my farm and then home to Boise... it was a great ride on a great day with two great riders... good to ride with you Carl and Mike, hope we get to do it again!...