2014
---
Originally, I posted this ride for Friday, October 17, 2014, on October 12. I only had one person sign up for this ride, and he had a schedule conflict and opted out the day before the ride. Needless to say, this then turned into a solo ride, but one that I enjoyed anyway. Located approximately 7 miles southwest of Marsing, the Jump Creek Recreation Site, maintained by the BLM, is a jewel of a Challenge site for this year.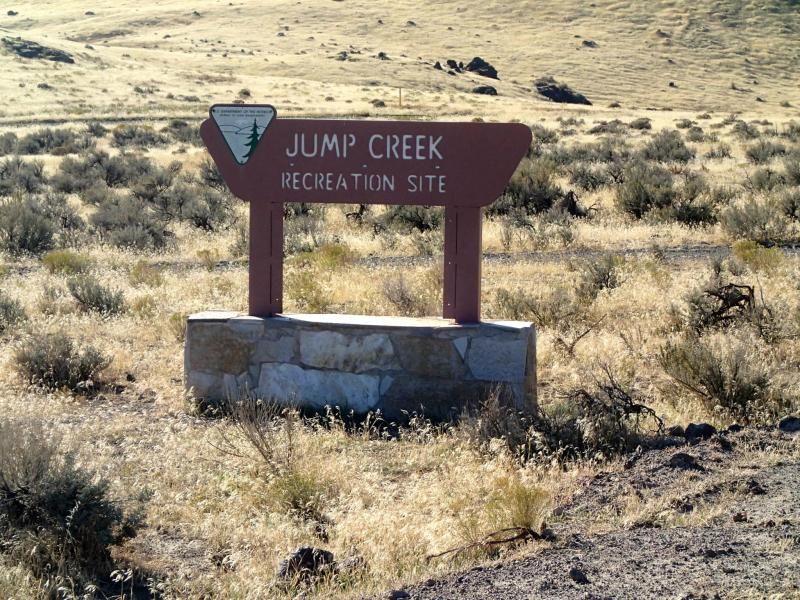 Sat. Oct. 18th 2014
I was joined by Coolsen and Ridefar at the Gas Station on the corner of HWY 30 and Hwy 44 off the Middleton Exit at 9:00 am. We set off for a chilly ride out to Big Lookout Mountain, taking Hwy 30 to Hwy 52 through Payette and then the 201. I had never been on this section of road and it ended up being a really nice drive. 201 follows the Snake River and made for some great views and fun turns.
I am new to the club and would like to start off by saying thanks to whomever it was that put together the list of Challenge sites. They are some of the greatest spots in Idaho and Oregon and I never would have visited most of them without this Challenge.